How MuckRock Works
MuckRock helps anyone file, track and share public records requests, using a mix of software and hands-on help to make the process as easy and transparent as possible. Originally made possible by a grant from the Sunlight Foundation, the service is now funded primarily by its users, including journalists, researchers, activists, and people who just want to better understand what their government is up to.
Using MuckRock is easy, and it's free to try it out and see if it's a good fit for you.
Turn your idea into a request
The easiest way to get started is to simply file a request: Click "Create a FOIA Request" at the top right on any page, and a short form will help walk you through the required steps. MuckRock has a database of tens of thousands of government agencies and almost every single city, town and county, so when asked where you'd like to submit your request, you can generally just type the first few letters and we'll show a list of places we have.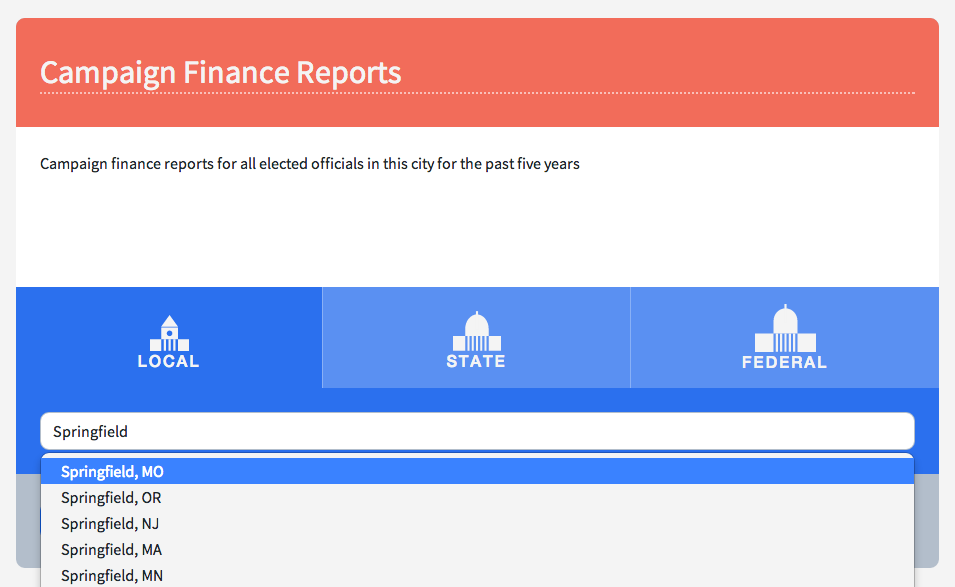 Occasionally, we won't have an agency saved in our database: You can just enter the agency's name, and we'll take care of the rest.
Get the request where it needs to be — without the work
MuckRock directly sends and receives all requests and responses, including scanning in any final paperwork. With a contact database of over ten thousand agencies from across the nation – from your local police to the CIA – getting your request to the right place is as simple as typing a name.
Share your discoveries with the world ... when you're ready
Documents come in carbon but get to you digitally – a permanent archive you can share with a simple link. Don't want to be scooped on an important story? Professional users can embargo requests, keeping them private until the user chooses.
Filing requests through MuckRock starts at just $20 to file up to four requests, with the opportunity to earn free requests through MuckRock's assignment system.
Are you a journalist or researcher interested in even more features? Check out our Professional Accounts, with the ability to embargo requests, the cheapest rates, and additional features to meet the needs of journalists, researchers, and others who use public records professionally.
An organization or think tank that's looking to embrace FOIA in a big way? Email us at info@muckrock.com to ask about our Group Account services.