How MuckRock Works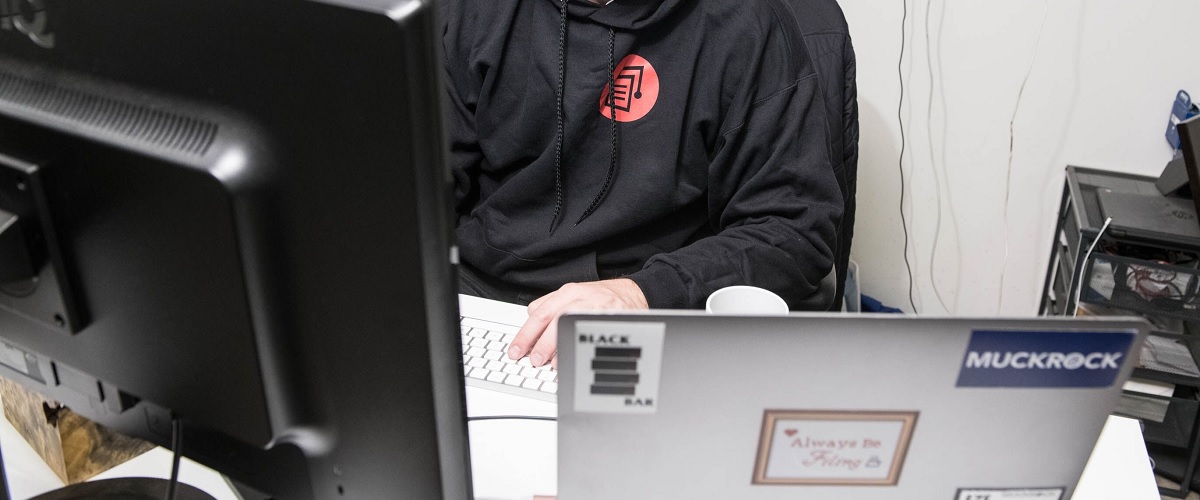 MuckRock helps anyone file, track and share public records requests, using a mix of software and hands-on help to make the process as easy and transparent as possible.
Turn your idea into a request
The easiest way to get started is to simply file a request: Click "Create a FOIA Request" at the top right on any page, and a short form will help walk you through the required steps. MuckRock has a database of tens of thousands of government agencies and almost every single city, town and county, so when asked where you'd like to submit your request, you can generally just type in the name and location of the agency and it will appear.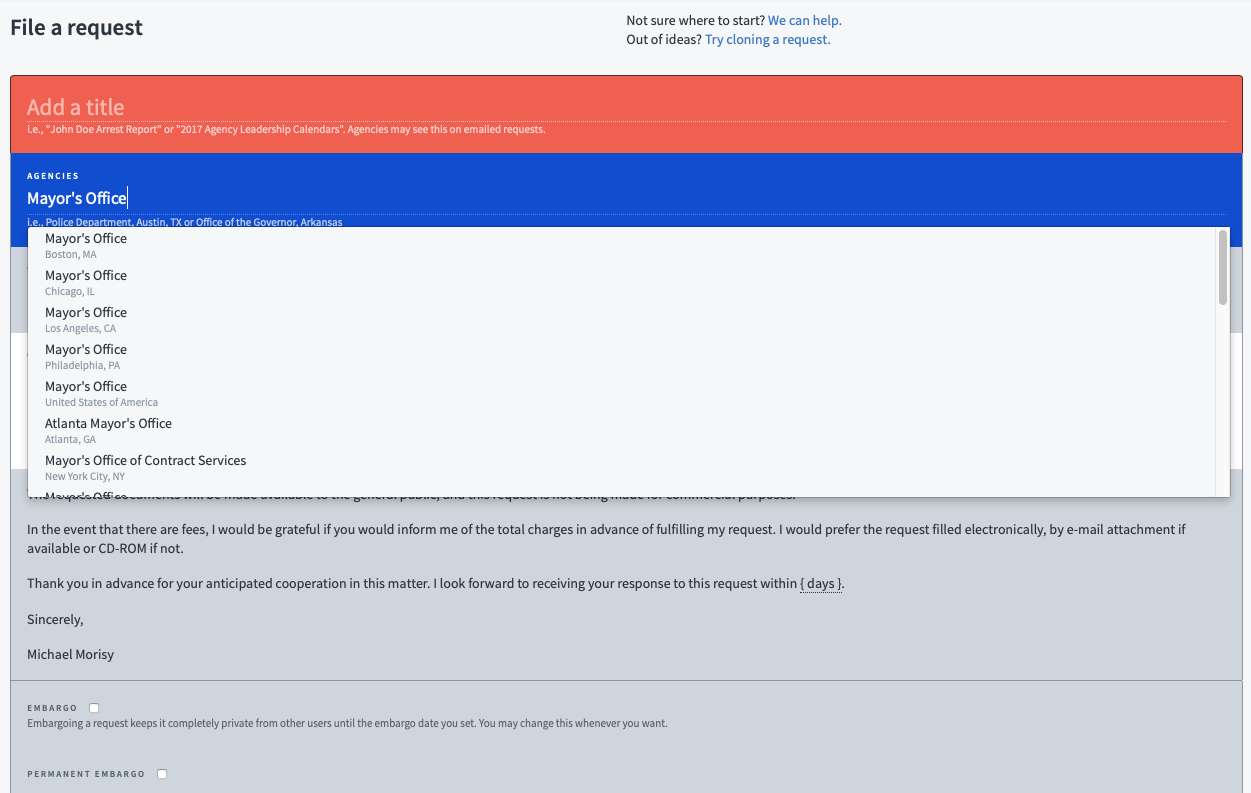 Occasionally, we won't have an agency saved in our database: You can just enter the agency's name followed by its location, and we'll take care of the rest.
Get the request where it needs to be — without the work
MuckRock directly sends and receives all requests and responses, including scanning in any final paperwork. With a contact database of over ten thousand agencies from across the nation – from your local police to the CIA – getting your request to the right place is as simple as typing a name.
Share your discoveries with the world ... when you're ready
Documents come in print copies but get to you digitally – a permanent archive you can share with a simple link. Don't want to be scooped on an important story? Professional and Organizational users can embargo requests, keeping them private until the user chooses.
Filing requests through MuckRock starts at just $20 to file up to four requests, Professional accounts at $40 per month, and Organization accounts are five users for $100 per month.
Pro and Org accounts come with the ability to embargo requests, the least expensive per-request rate for frequent filers, and additional features to meet the needs of journalists, researchers, and others who use public records professionally.