How did massive amounts of government money end up in the pockets of corporations and rich Americans during Trump's presidency? We go inside the system to find out in 'The Heist,' a new Center for Public Integrity podcast.
To celebrate the launch of 'The Heist,' Public Integrity and MuckRock are teaming up to help file a request for more transparency that everyone can join. Plus, signatories to the request get a chance to win some decidedly cool, unusual and — yes, we freely admit — somewhat nerdy FOIA-themed prizes.
Everybody's a Winner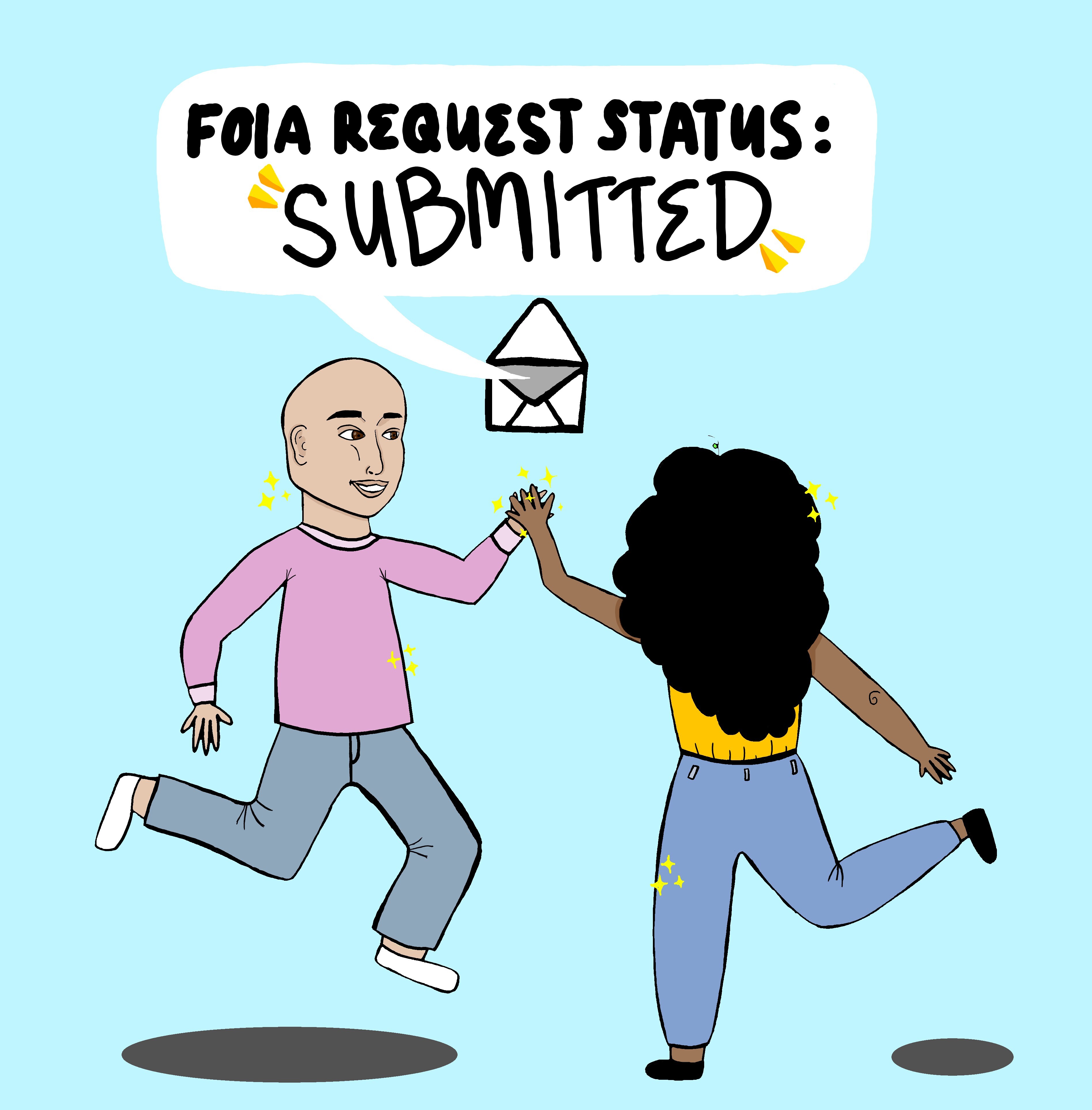 Enter the contest and subscribe to the podcast, and your name will be added on as a co-signatory to a Freedom of Information Act (FOIA) request, submitted by the Center for Public Integrity through MuckRock, seeking further details about how trillions of dollars of tax breaks for America's richest corporations and individuals came to pass, as well as the fallout when America was hit by the pandemic. You'll be taking an active part in demanding truth and transparency.
GRAND PRIZE
One lucky randomly selected winner will get our full transparency prize package, including a specially selected Treasury Secretary Steve Mnuchin FOIA document, all three of MuckRock books exploring the FBI's archives, FOIA-themed cocktail coasters, Public Integrity face masks and more.
Plus, if you're interested, the lucky winner will get up to an hour of FOIA coaching from the transparency experts at MuckRock and Public Integrity, helping you craft the perfect request to open up the government on an issue you're passionate about.
LUCKY WINNERS
Five contestants will get a framed copy of a Mnuchin-related FOIA response, and there are some quirky ones — like lab analysis on manure sent to Mnuchin, a photoshoot of Mnuchin and Sen. Mitch McConnell holding gold bars at Fort Knox, plus a small selection of other FOIA-themed swag.
To enter, simply fill out the form below or click here for the dedicated submission page.
Both our organizations have tremendous expertise in filing public records requests. Public Integrity's one of the top newsrooms in terms of filing public requests, and has won many top journalism awards — Pulitzers, Polks and Loebs — on the basis of this expertise. MuckRock has literally helped tens of thousands of journalists, researchers and ordinary people file records requests, leading to the release of millions of pages.
To enter, click here for the dedicated submission page.
---
Artwork by Kim Coffman. Header image by Jill Westeyn via FOIA request.