Last week, MuckRock submitted requests to Departments of Correction throughout the country for any policies and materials these agencies might have related to the post-incarceration opportunities available to inmates once they've been released back into the general population.
The requests were submitted in response to inquiries from our readers, who wanted to know more about what options firefighting inmates on the West Coast would have once released.
Thus far, we've received responses from six agencies, though the materials provided relate more to in-custody employment than post-incarceration occupations. As the Nevada Department of Corrections explained, "Once an inmate is released from our custody, we have no authority to track them."

Similarly, the Vermont Department of Corrections "does not keep any statistics or reports on post incarceration employment. No records exist."
According to its response, Georgia has 13 Transitional Centers available for qualifying inmates and lists online the policies related to that selection and experience. They also publicly provide statistics related to the demographics of inmates active in those centers. New Hampshire also provided materials related to its Transitional Center and the number of participants, while Idaho was able to provide a spreadsheet of payments to currently-incarcerated employees.
Hawaii has provided a policy related to the Inmate Work Program, though it denied disclosure of any reports "regarding currently-employed incarcerated persons under the jurisdiction of this agency," claiming that it "is not authorized for disclosure, based on 92F-13 (3) as this is beyond the scope of directory information."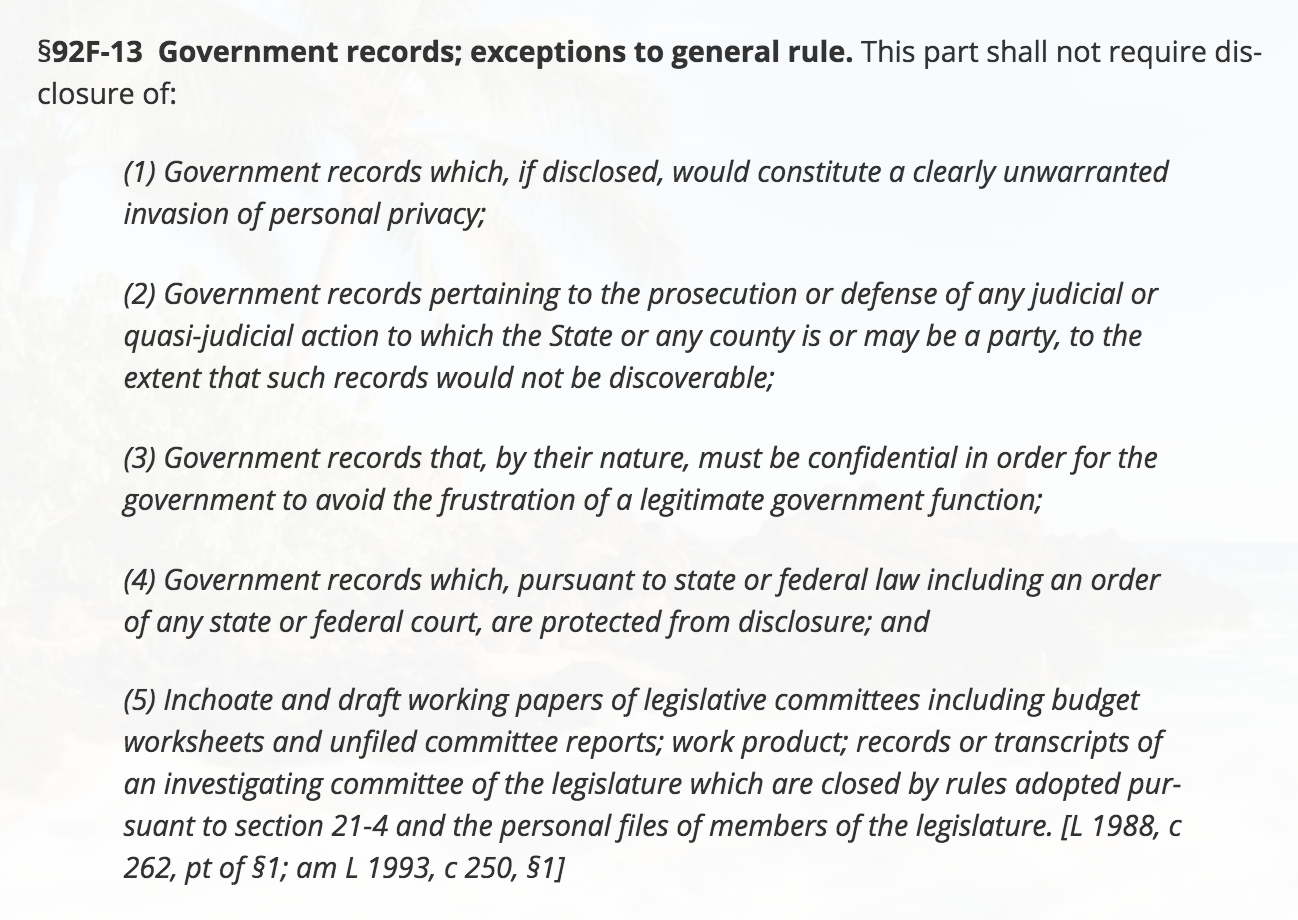 MuckRock will be following up with Parole Divisions throughout the country. Have some feedback? Let us know via the form below.
---
Image via Oregon Department of Forestry