The process of getting government records can differ drastically depending on the state you're filing in. FOIA is the rule of the land at the federal level, but each state has the discretion to make its own set of guidelines, which can make the records process confusing at best, incredibly frustrating at worst.
A number of exemptions can exist in a state and prevent certain documents from being released. Requesting police records in Massachusetts may prove more restrictive than getting those in Florida, which includes sunshine laws in its state constitution. And while getting records from New York's restrictive Legislature might be a pain, it's much easier than getting records from any of the four exempted legislatures in the country.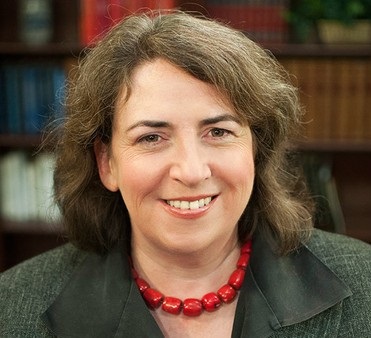 With 50 different public records laws across the nation and varying opinions on what works, requesters continue to find themselves in a loop to grasp different guidelines. Yet, a former access officer turned transparency lawyer says one unified public records law could be the relief requesters need.
"A unified law has two components, access for the people and an ease for government," said Terry Mutchler, managing partner at Mutchler Lyons. "The cost of transparency is priceless and if we don't overstate this, we are not going to move an inch."
Mutchler is the former Executive Director of Pennsylvania's Office of Open Records and Illinois' first public access counselor enforcing the state's Freedom of Information Act. Mutchler believes that getting all 50 states to abide by one unified public records law would be the best approach to increase access to government. Her idea is two-fold and proposes drafting model legislation with other national working groups fighting for similar open record ideals.

"There is benefit in allowing states to experiment with different solutions for perennial public records problems," said Oregon's first Public Records Advocate, Ginger McCall. "States could, for example, try new technologies or processing techniques, tailor fees to their individual budgetary situations, or try new incentives to encourage the narrowing of requests. Perhaps one state will strike a better, more effective and efficient balance, then other states could use that as a model."
Most recently, lawmakers in states like Massachusetts, Tennessee, and Washington have acknowledged the flaws in their own public records process following advocacy from local transparency groups and established public records commissions to review their current practices. Big strides are being taken to review open records law, but a top public records official in New York notes that it may take quite the effort to enact change or even unify laws.
"There are situations where there have been unified areas of law where the state legislature gets together and uniformly enacted and adopted laws across the country," said Executive Director of the Committee on Open Government in New York Robert Freeman. "But from what I have seen, every state has its own unique history, legislative idiosyncrasies, and I think it would be very difficult to change them. You'd have to see the repeal of a number of statues."
Most recently, New York's Freedom of Information Law amended its provisions on attorney fees and allows the courts to award attorney fees. In addition, New York City passed a landmark Open Data Law in 2012 making government data proactively available in a city Open Data portal. Despite dynamic changes to FOIL, Freeman, who has worked for the committee since 1974, says that a unified law would be an extremely difficult task to achieve.
"The technology, in some ways, has made life exceedingly difficult. Government can retrieve and identify documents, but it takes a long time to find if it is public or not, and we tried to figure out a way to speed up the process," added Freeman.
Whether or not a unified public records law is the solution, it's clear that many states are encountering their own issues within their records law. Some states have smoother processes than others but may find themselves charging monumental fees. Nonetheless, Mutchler hopes to move forward with her idea, but acknowledges that it is "not a quick turnaround goal." She also points out that her proposal will take plenty of work, but believes the heavy lifting far outweighs the positive outcome of a unified law.
"There is so much that goes into these issues and in too many instances we're guilty of the sin of oversimplification," said Freeman. "Nothing is easy, it is complex."
Have your own thoughts on a unified public records law? Let us know through the form below.
Image via PXHere