Last year, when now Treasury Secretary Steven Mnuchin was initially nominated for the position, Emma Best reported that Federal Bureau of Investigation files appeared to tie him to an ongoing federal investigation.

In response, Senator Sherrod Brown (D-OH) called for the FBI to release any relevant details so that Congress could make an informed decision. However, aside from a brief mention during his confirmation hearing, nothing appeared to come of it.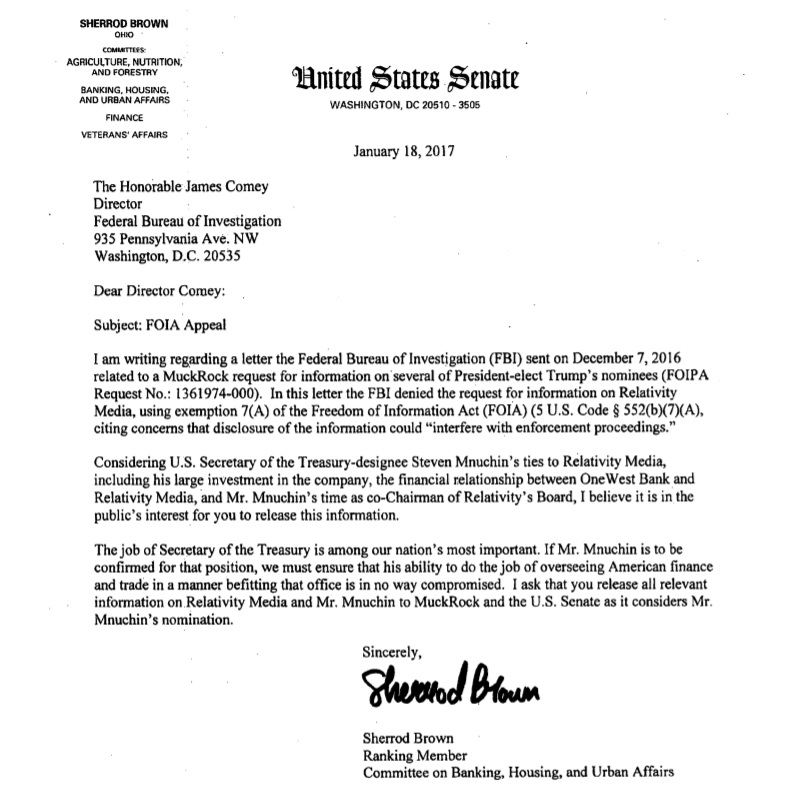 Curious to see how the Bureau responded to Brown's appeal, Best filed for the FBI's correspondence with Brown's office. Nearly a year later, they finally released the records, which consisted of a single letter from the FBI's Deputy Director, dated over a month after Brown's inquiry, informing Brown that, confirmation hearing or no, that information is exempt.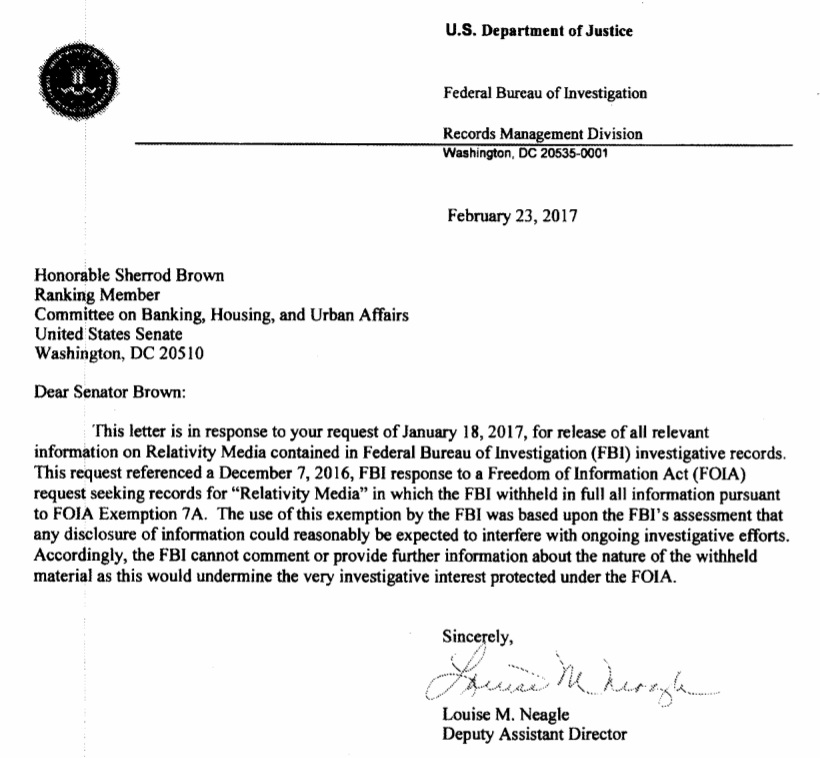 In other words, by the time Brown found out the FBI would not provide any information, Mnuchin had already been confirmed for over a week. At least you can find solace in not being alone when it comes to getting slow responses from agencies for information.
Read the full exchange embedded below or on the request page.
---
Image via Wikimedia Commons