Here's an understatement: the African-American community and the United States government's intelligence apparatus have had a rather complicated and controversial relationship. A dive into the Central Intelligence Agency's CREST archives reveals a bit of this curious crossover during the CIA's search for a speaker at the Agency's 1977 Black History Month celebration, one of its first.
The occasion, which took place on February 14th, ultimately featured C. DeLores Tucker, then-Secretary of State for the State of Pennsylvania and, later, a vocal opponent of gangsta rap. Based on the communications found in the archive, the talk went quite well …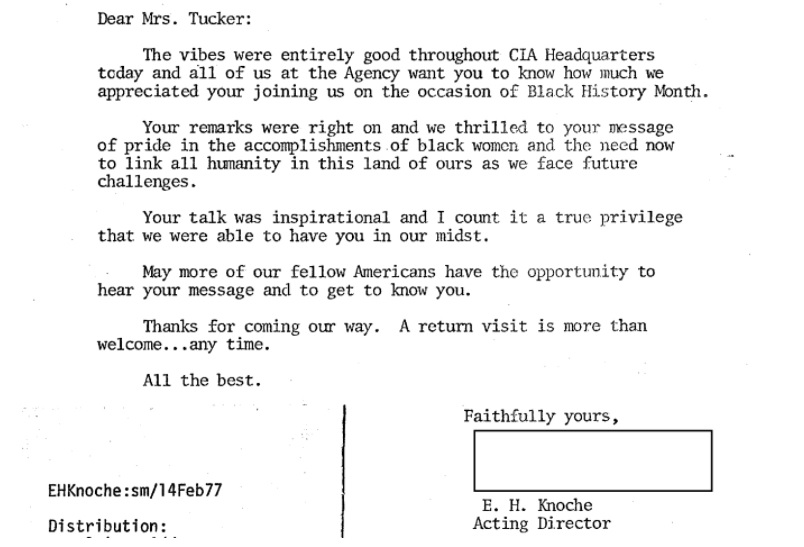 and involved a job offer of indeterminate seriousness that the Civil Rights activist declined.

The theme of the Agency's Black History program that year was the "historical and contemporary achievements of black American women," and, according to other materials in the file, it appears that multiple others turned down the Agency offers to speak, including Barbara Jordan, a House Representative from Texas …

and Shirley Chisholm, a Congresswoman from New York.

You can read the full files below and explore for yourself on CREST.
---
Image via the CIA