This March, Florida state legislators passed a law that allows local sheriff's departments to train school faculty to carry concealed weapons on campus, a measure President Donald Trump has repeatedly supported. The arrangement is formally known as the Coach Aaron Feis Guardian Program, which was named in honor of the football coach who died while protecting students against an active shooter at Marjory Stoneman Douglas High School.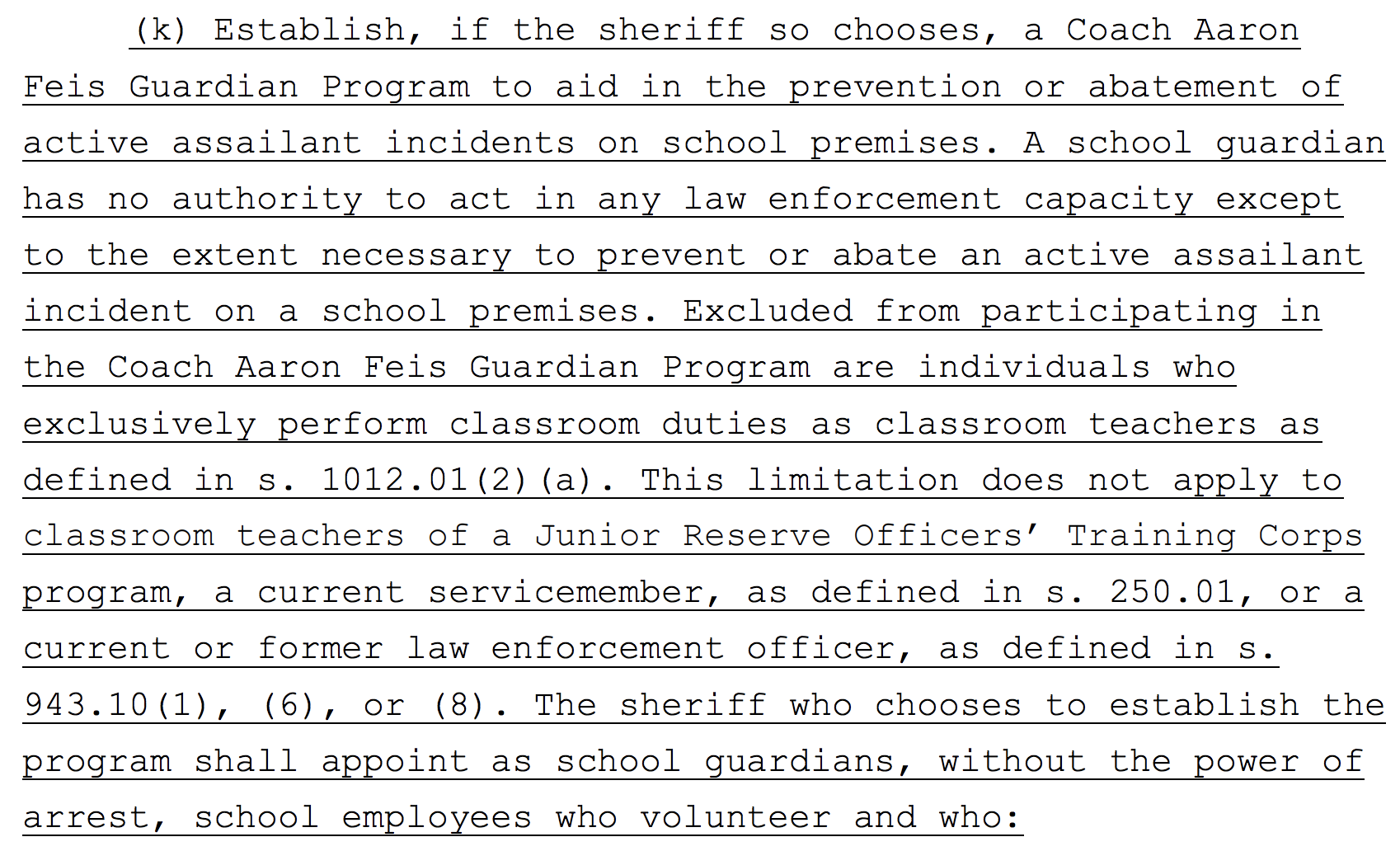 Records released in response to a series of requests on active shooter policies show that the Polk County Sheriff's Office and public school system entered into an agreement at the conclusion of last school year outlining the terms of the county's guardian program and acknowledging the program's public safety value given the increasing number of high profile shootings in Florida.
Around 70 school employees in Polk County were trained this summer to serve as guardians. Eligible guardians include school administrators and civilian volunteers but not classroom teachers.
The 132 hour training regimen administered by the PCSO includes firearms safety, defensive tactics, and active shooter scenario-related instruction, as mandated in the state law.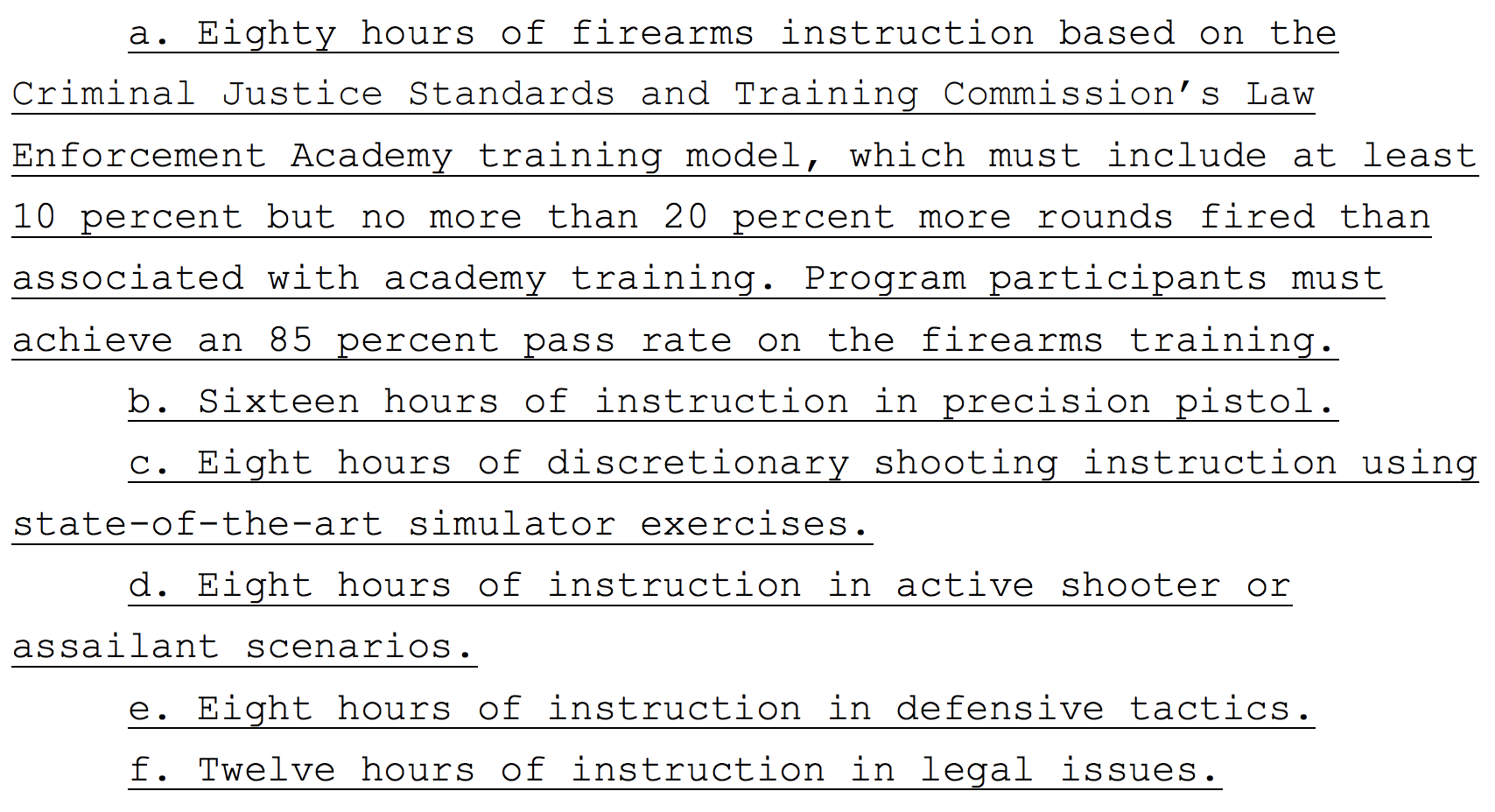 MuckRock received guardian program training materials and lesson plans from the Broward County Sheriff's Office, which is in the process of establishing a similar memorandum of understanding that will be voted on by the county school board.
The standardized statewide training manual for "basic recruit students," developed by the Criminal Justice Standards and Training Commission, outlines an 80 hour long curriculum after which guardians must pass proficiency exams with a score of at least 80 percent. Officers at the BCSO also developed original supplementary drills, which can be found on the request page, for handgun proficiency.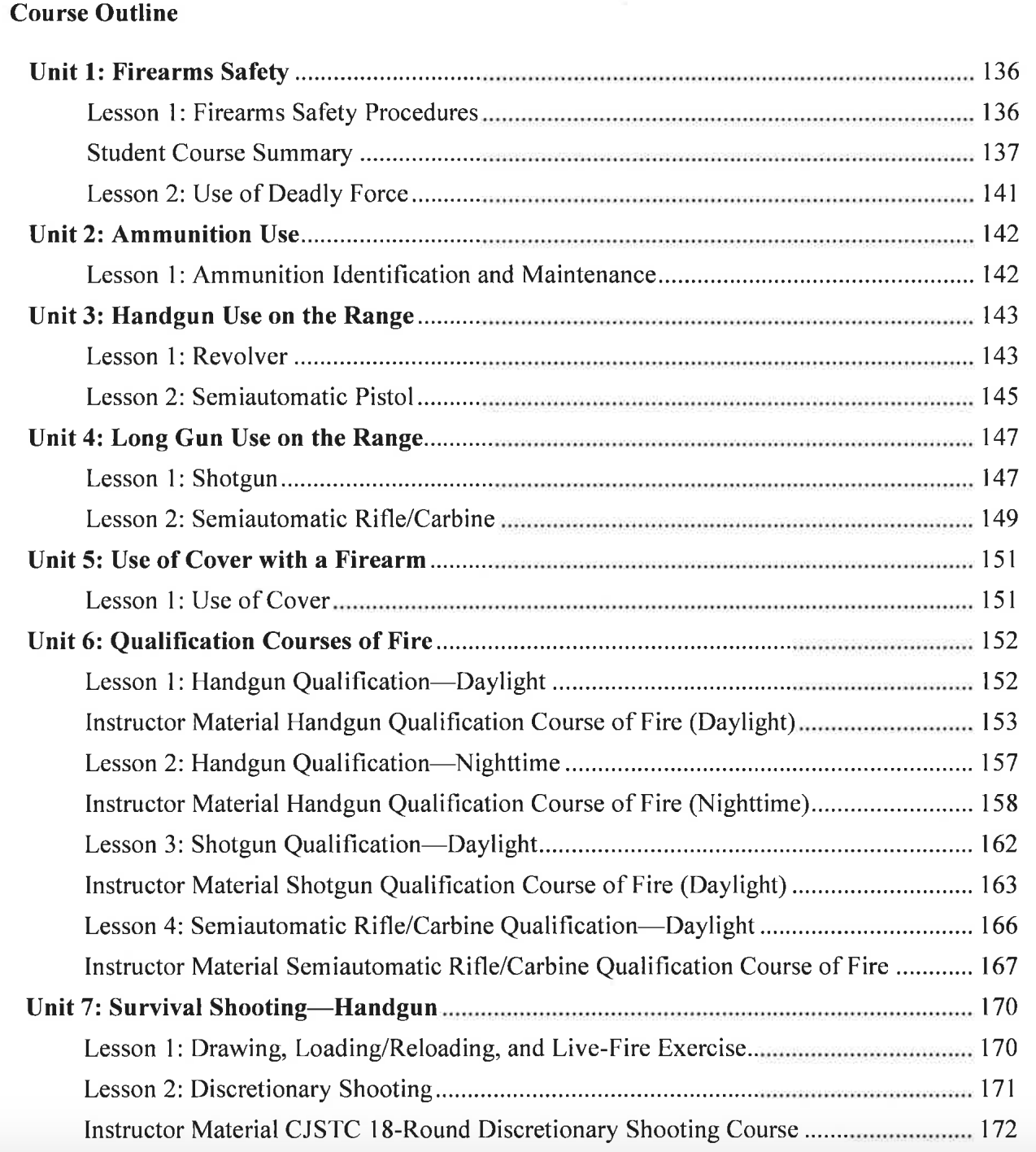 At the Brevard County Sheriff's Office, where law enforcement has collaborated with the school district to develop comprehensive security plans including a guardian program, Sheriff Wayne Ivey acknowledged concerns about school armament, stating that guardians will undergo more firearms training and must receive a higher score on the firearms qualification evaluation than is required of a state certified law enforcement officer.
Additionally, guardians must be licensed concealed weapons carriers, and pass certain psychological evaluations and drug tests.
Guardian program-related expenses incurred by a sheriff's office are covered by the Florida government, and if need be, the partnering school district. If costs aren't reimbursed by the state government, they fall on the public school system to cover.
This July, Polk County public schools paid over $60,000 in training stipends. In Broward County, expense reports have yet to be finalized, but according to current estimates, the guardian kit - which includes training, equipment and uniform expenses - costs over $3,600 per volunteer.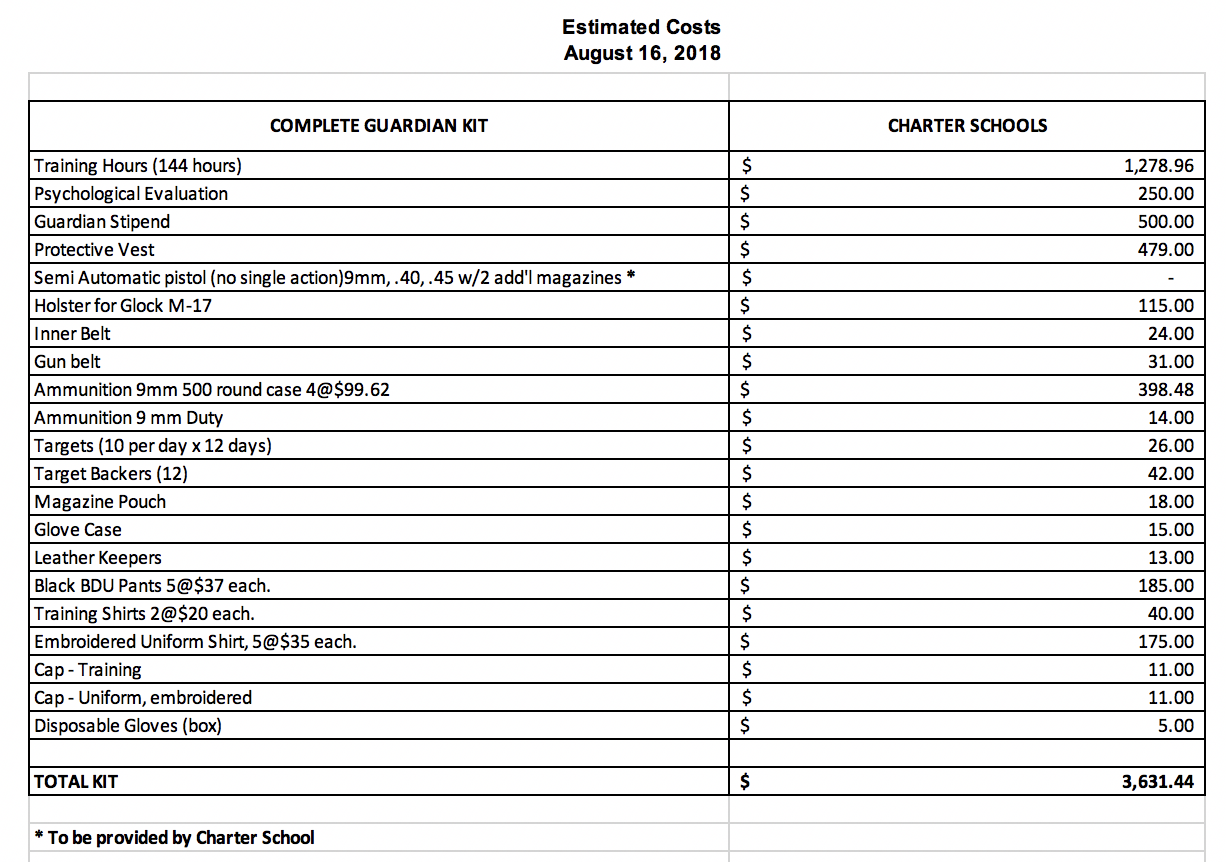 Hendry County is also in the process of instituting a guardian program, but the school district denied access to related records, citing security reasons, as opposed to Broward County, where the memorandum of understanding between school district and sheriff's office includes a clause allowing public access to such records.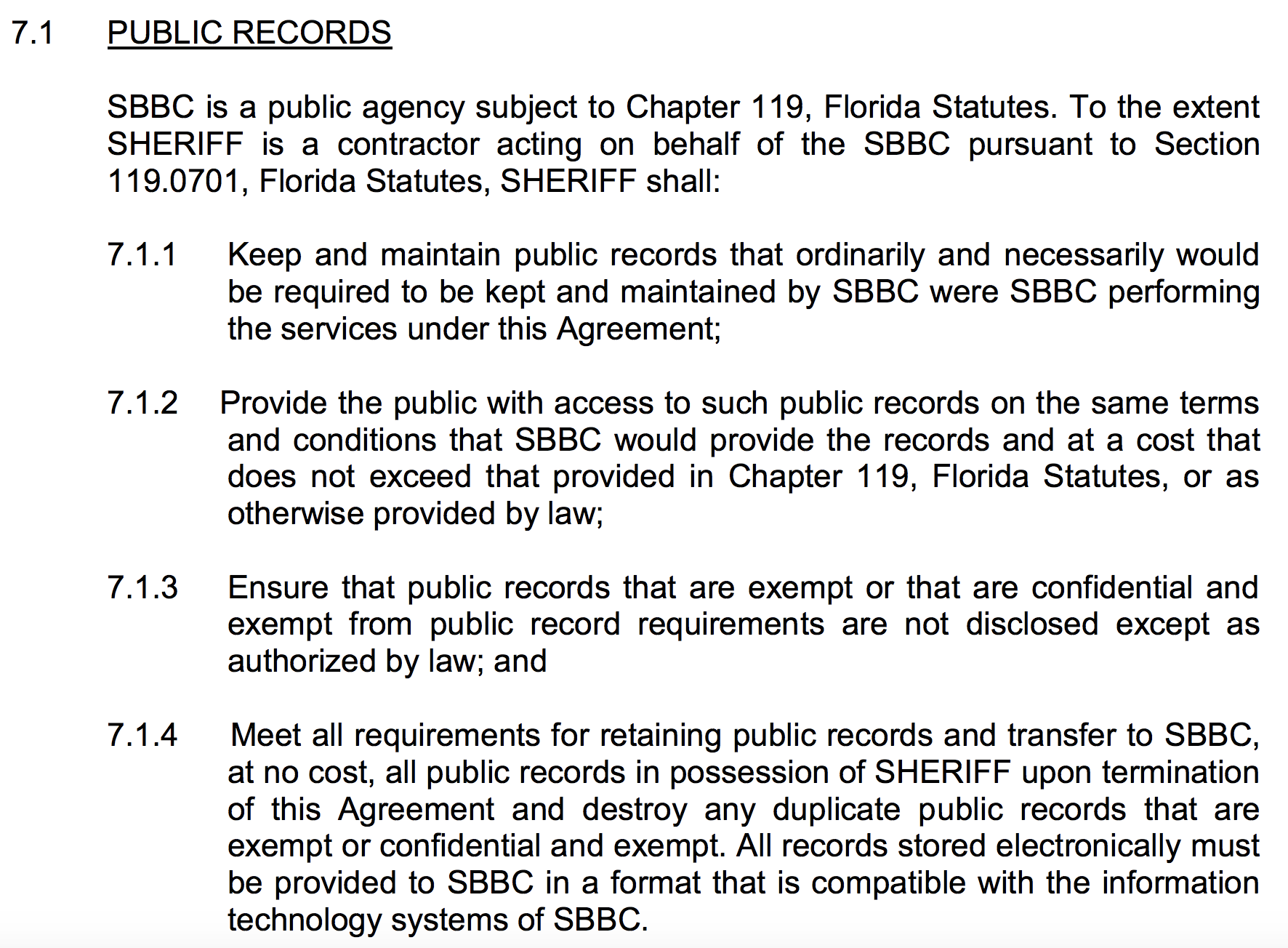 Read the Guardian program's text book embedded below, and the rest on the request page.
---
*Image via Barksdale Air Force Base*