Zsa Zsa Gabor - a Hungarian actress well-known for her handfuls of husbands and the distinctive "darling" with which she addressed others - was also, apparently, a popular target for the boys at the Federal Bureau of Investigation. After she passed away at 99 in December 2016, MuckRock requested the Bureau's files on the celebrity, which they estimated early last year numbers nearly 3,000 pages.

Earlier this month, the agency finally released the first batch of records, a comparatively measly set of just over a hundred pages that detail the earliest years of the FBI's interest in Gabor, identified by many names throughout her life and multiple marriages.

The collection begins before "Zsa Zsa" was a household term and even before her hair was blonde …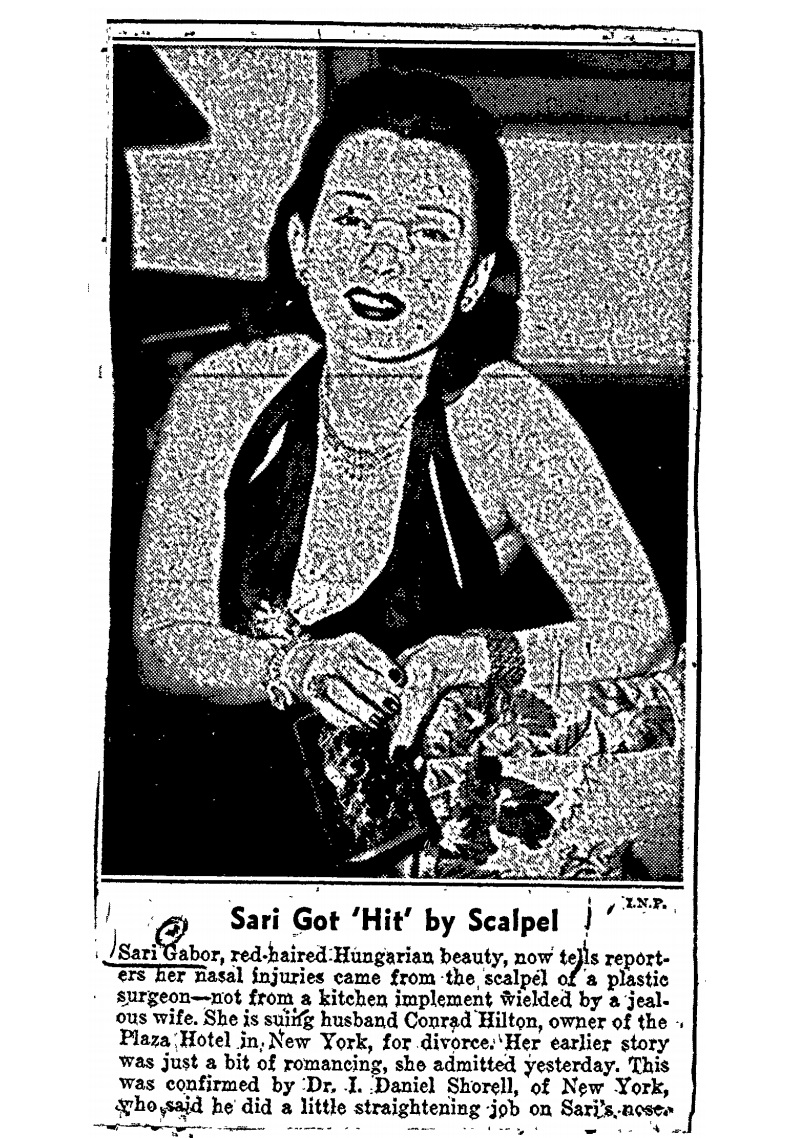 back in the days when the was still a rookie at divorce (her first being from Turkish politician Burhan Belge before marrying Conrad Hilton of hotel fame), the former Miss Hungary known as "Sari" became a source of suspicion for the Bureau because she did things like allegedly dance with Adolf Hitler (twice!) …

(a charge which she denied)

treat skin too obviously youthful and healthy to need any actual treatment …

and send letters home to her relatives.

However, the Bureau didn't believe there was too much to it after talking to Gabor herself, and the next few mentions in her file are related to burglaries she experienced.
We're still waiting on another alluded to 2,800 pages, but in the meantime, you can browse the first part of the current release on the request page.
---
Image via Wikimedia Commons