While the world of October 1967 was responding to news that wanted revolutionary Che Guevara had recently met his end in Bolivia, reports at Central Intelligence Agency (CIA) headquarters were more tentative about the official death report. Even now, 50 years later, many of the materials from CIA headquarters at that time remain redacted within the Agency's supposedly declassified archives.

The first unobscured mention of Bolivia or Guevara from the week of his death doesn't appear in the Agency's Presidential Daily Brief until October 14, 1967, at which point it reports that fingerprints helped to confirm that the communist guerilla leader was in fact dead, something that had been mentioned in the press days before.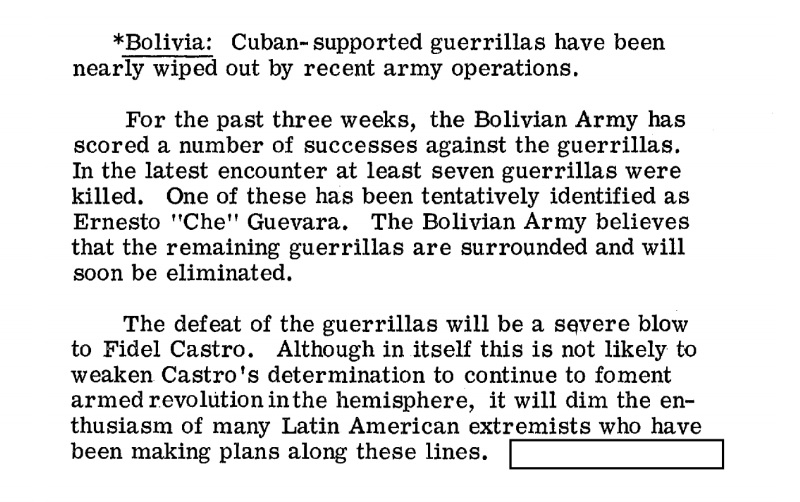 That same day, a memorandum was prepared for President Lyndon Johnson by his National Security Adviser Walt Rostow, in which was discussed the "serious blow to Castro," leader of Cuba, that was caused by the death, confirmation that reports from the days prior had been deemed conclusive.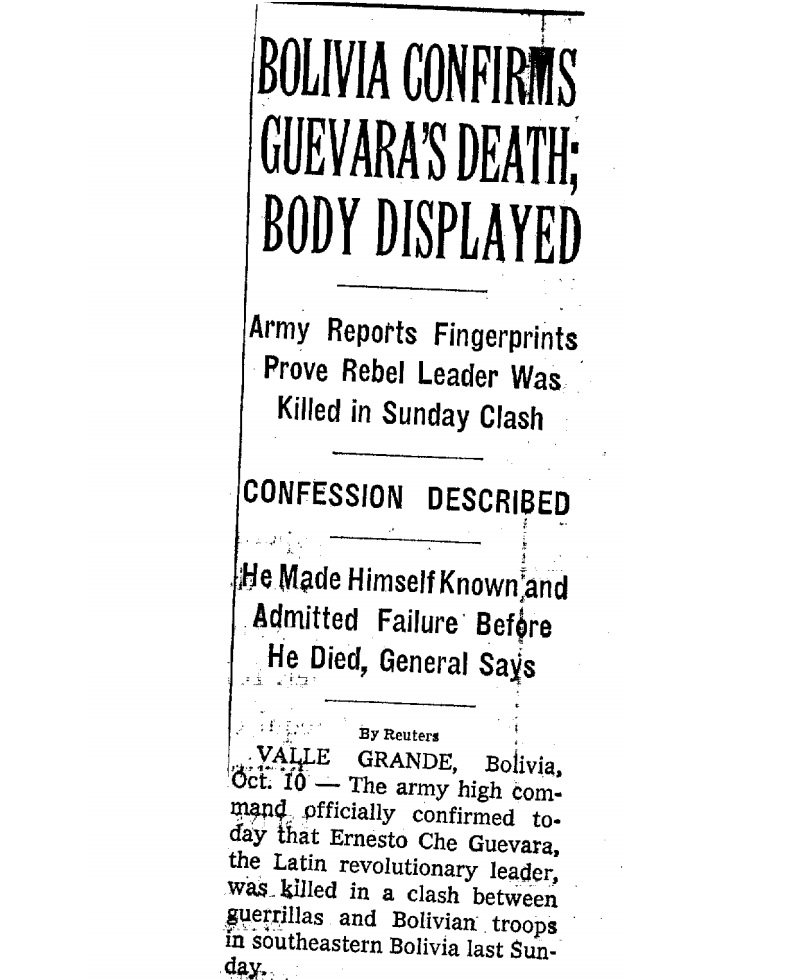 If there was any mention of the death in the Agency's Weekly Report from the day before, October 13, it too remains blocked out from public view, even though the conditions of CREST archive declassification dictate that materials should be made available 25 years after their creation. On some materials, this rule is marked in the format "25 X 1," indicating that after classification should remain in place for 25 years under the protections of reason 1 in Section 3.3, paragraph (b), of Executive Order 13526; even materials slated for declassification (marked above by "50X1") are past or approaching their expiration dates.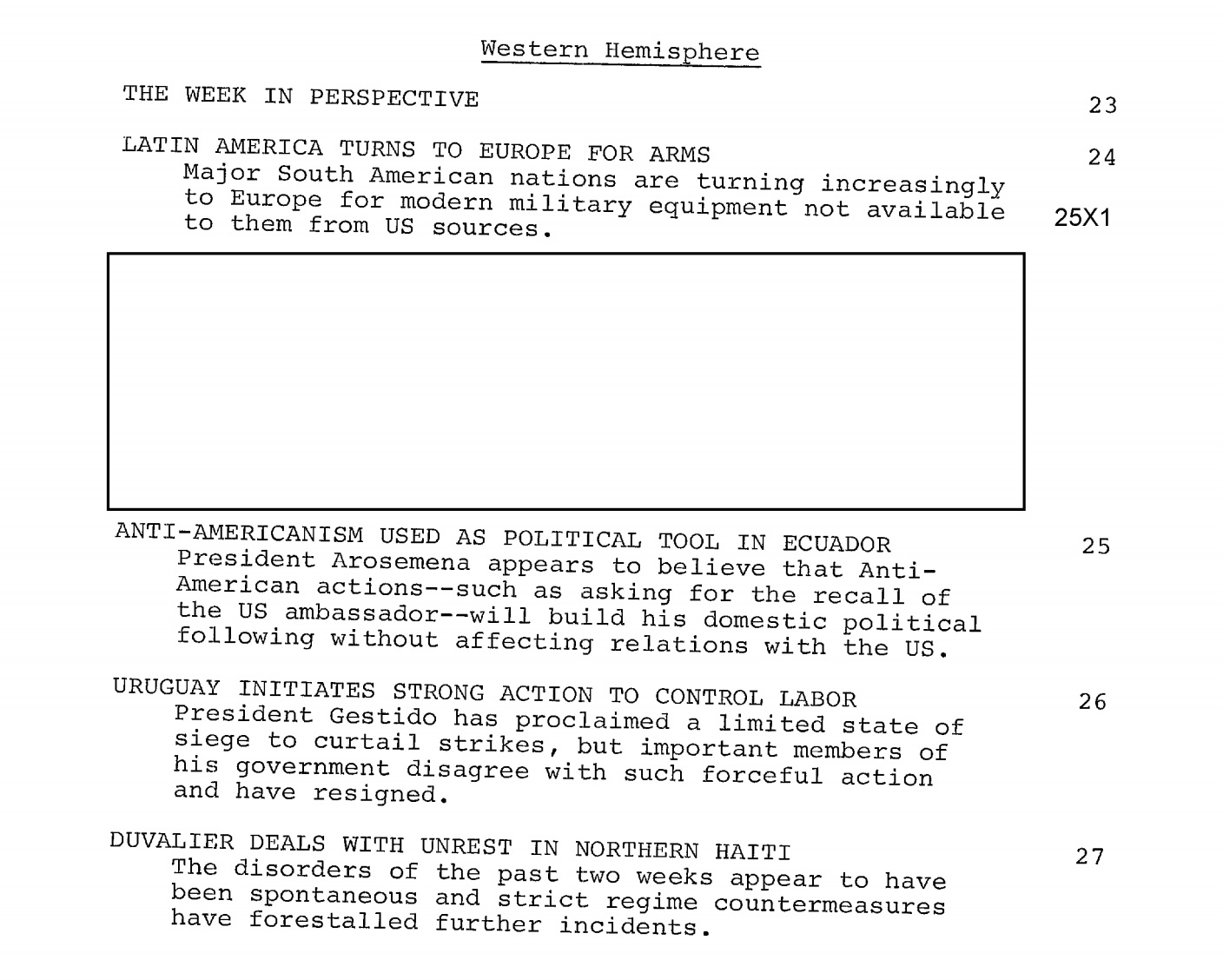 Earlier this week, we wrote about the Pentagon's report on Guevara's death, which saw the U.S. government still trying to hammer out details four years after the fact. Even decades later, the full holdings of CIA's declassified materials on the matter remain to be made public.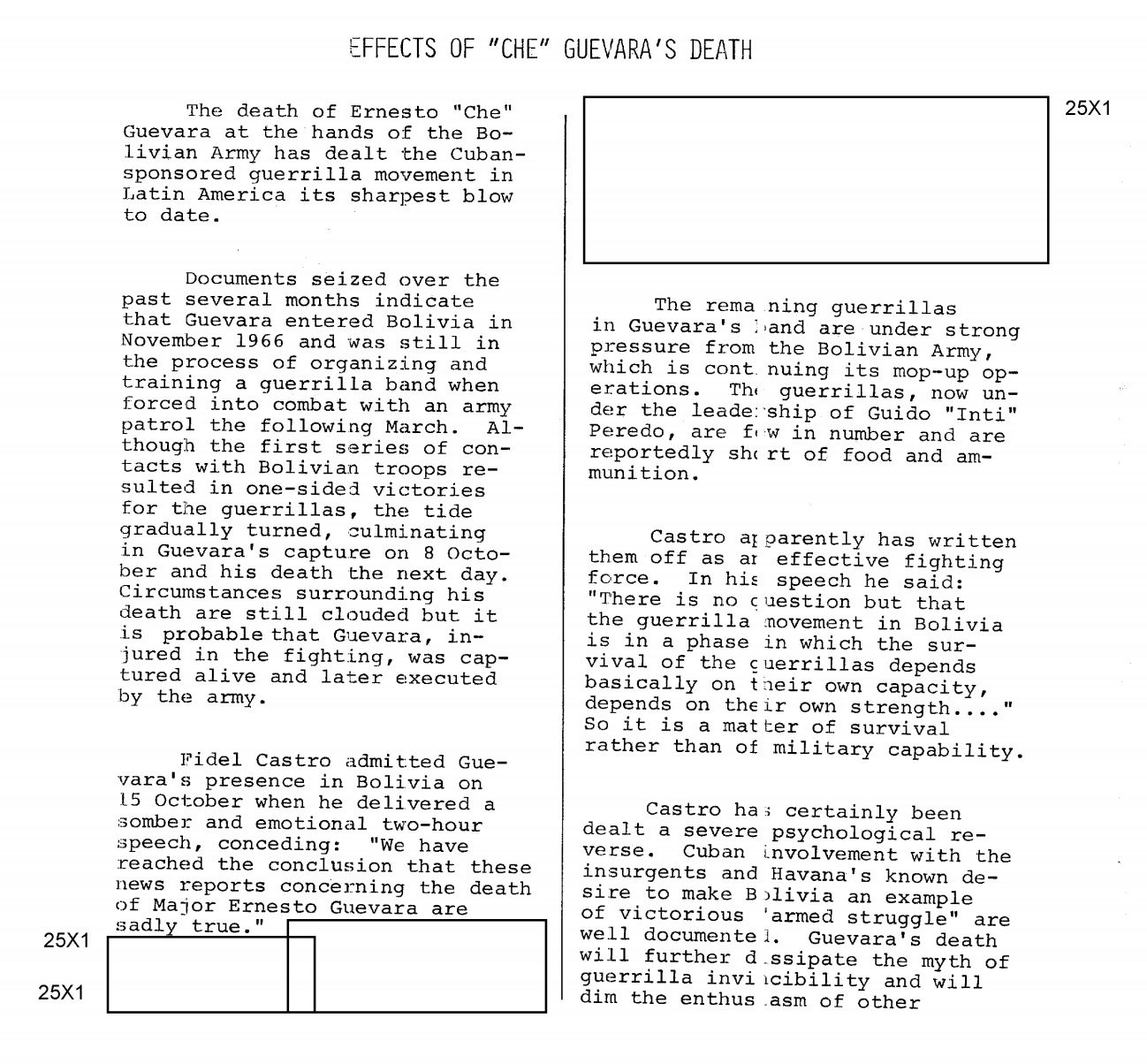 You can explore more of the Agency's holdings from the period in the CREST database via the link below.
---
Image via ppxhere