Inspired by the logo of the popular podcast Chapo Trap House, I sent a FOIA to the DEA for records about their infamous patches. Let MuckRock take you on a little guided tour of some of these artistic masterpieces that came out of that.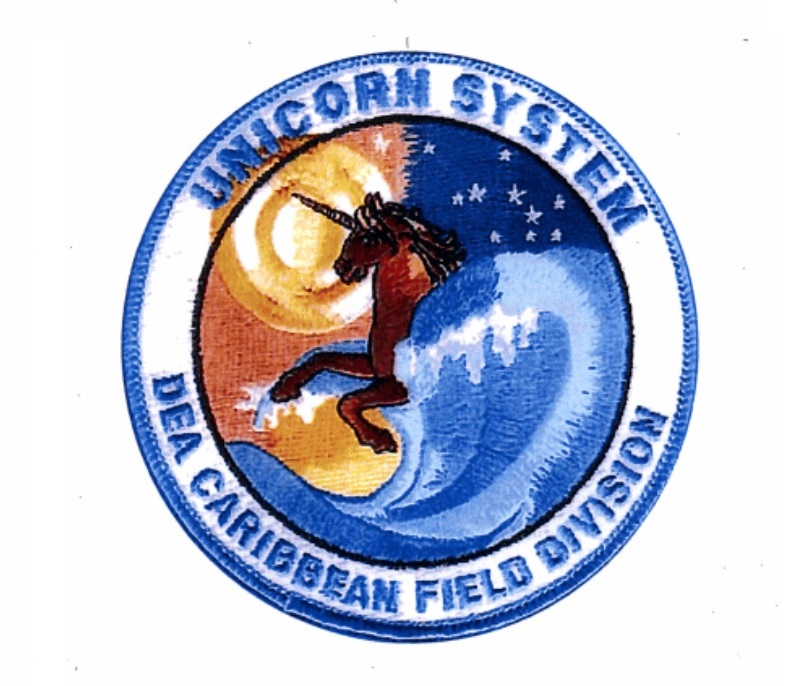 Ah, yes. Here we have the "Unicorn Systems" Caribbean Field Division patch. Unicorn (Unified Caribbean On-Line Regional Network) System, for those wondering, was revealed to me by a Google search five minutes ago to be more or less a fusion center but for the Caribbean. This really is a beauty. Not fearsome or whimsical like many of the patches to follow, with almost van Gogh-like touches - the color smudging of the sun, the blue of the bright Caribbean waves. Very nice, DEA.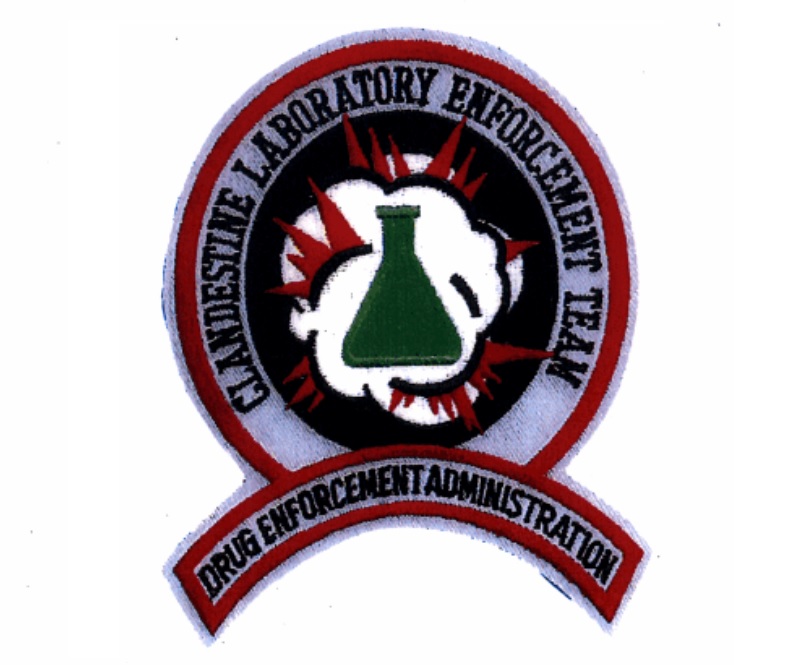 None of which can be said about our next piece, brought to us by the Clandestine Laboratory Enforcement Team. This, as you can see, is fairly straightforward: a drug beaker is exploding and red lightning is shooting out. Visually arresting, this patch is a tight design which doesn't add too much flair, but still would look formidable on a team of DEA agents as they swarmed a meth lab.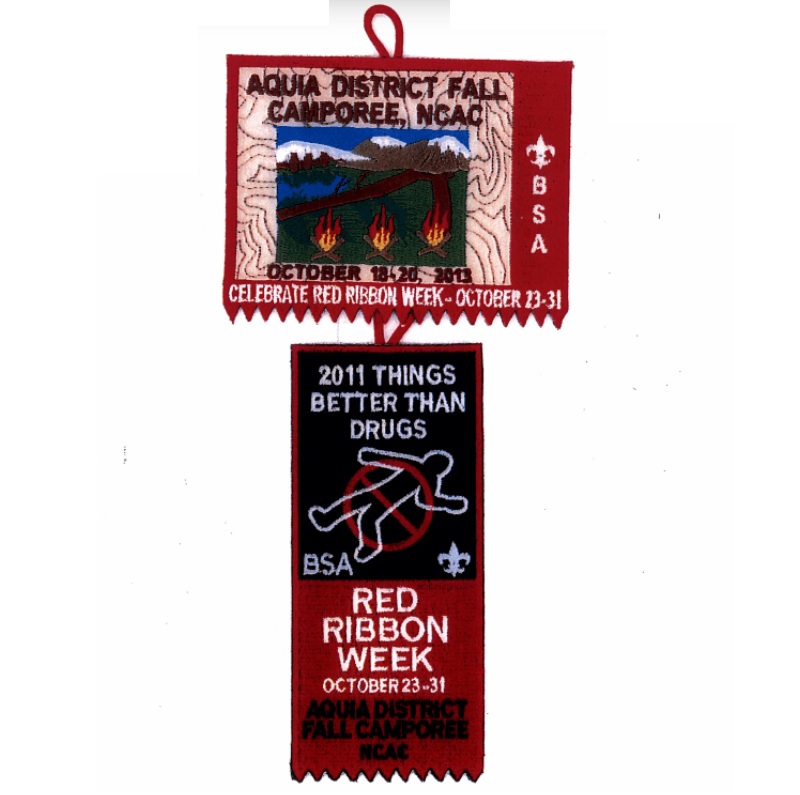 Okay, so the next few are patches that the DEA created for their partnership with the Boy Scouts. They also included 175 pages of material on that program, which I've read, and unless you are a scholar on the Boy Scouts, you probably don't have to bother. Some of these are more generic than others, but the Aquia District Fall Camporee patch is notable due to the gorgeous mountain campsite image that's only slightly marred by a chalk outline.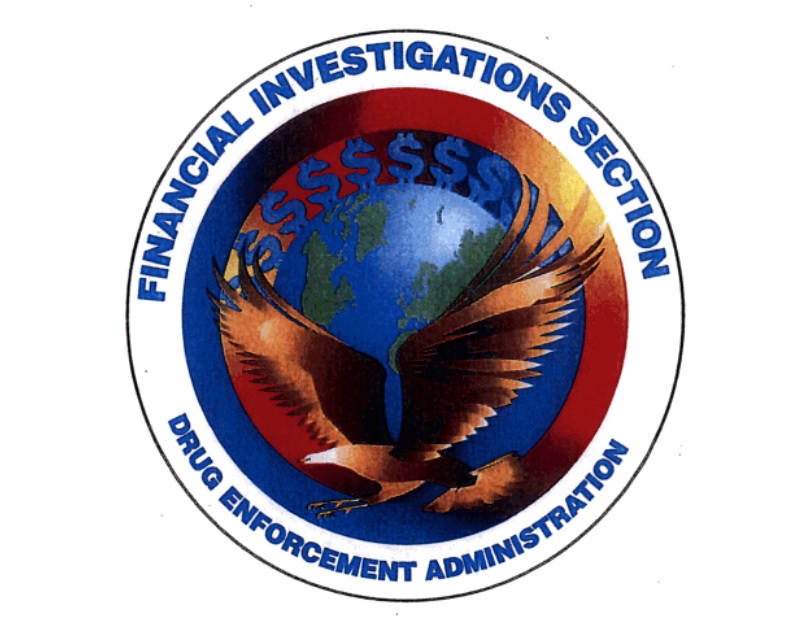 My complaint with the Financial Investigations Section is that the eagle is not nearly menacing enough. I also don't totally understand why they needed so many dollar bill signs arching the world. Not their best work. Opinions may differ here, don't @ me.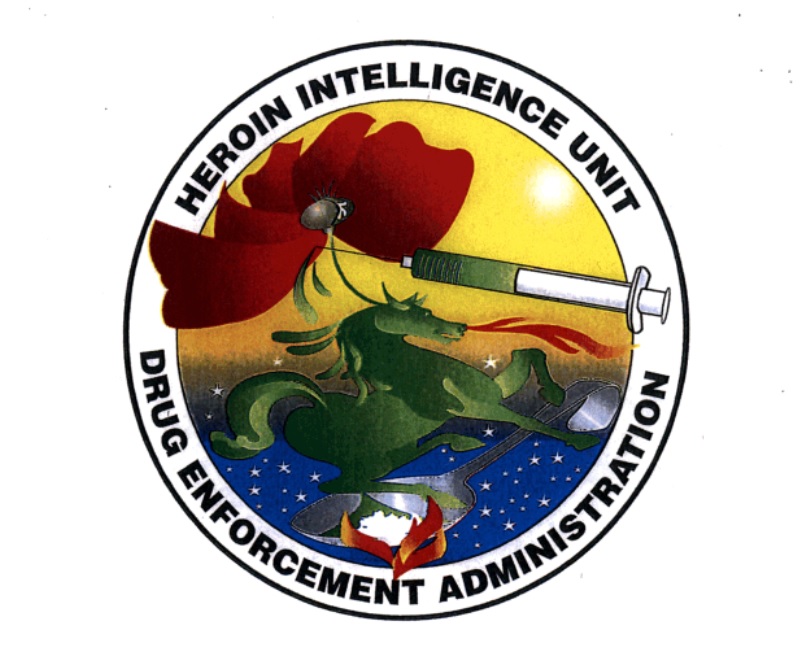 The Heroin Intelligence Unit patch is another story. This is fantastic work. Some might say a needle injecting heroin straight from a poppy above a fire breathing horse heating a spoon has "a lot going on," but I call that dynamic design. Also the poppy is of unusual elegance. The DEA is showing their depth here.
Two choices for the old Heroin Intelligence Units, which appear to be based on regional deployments: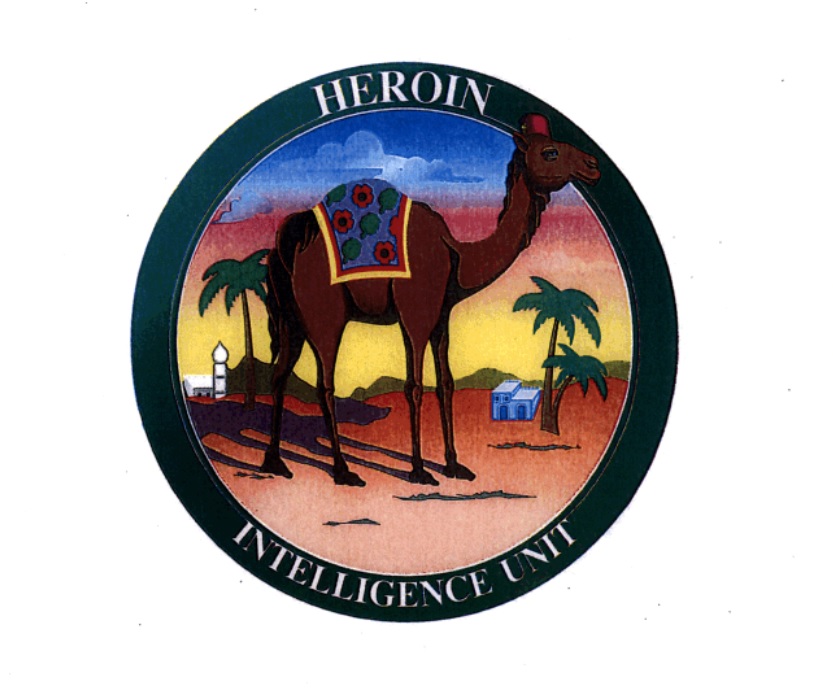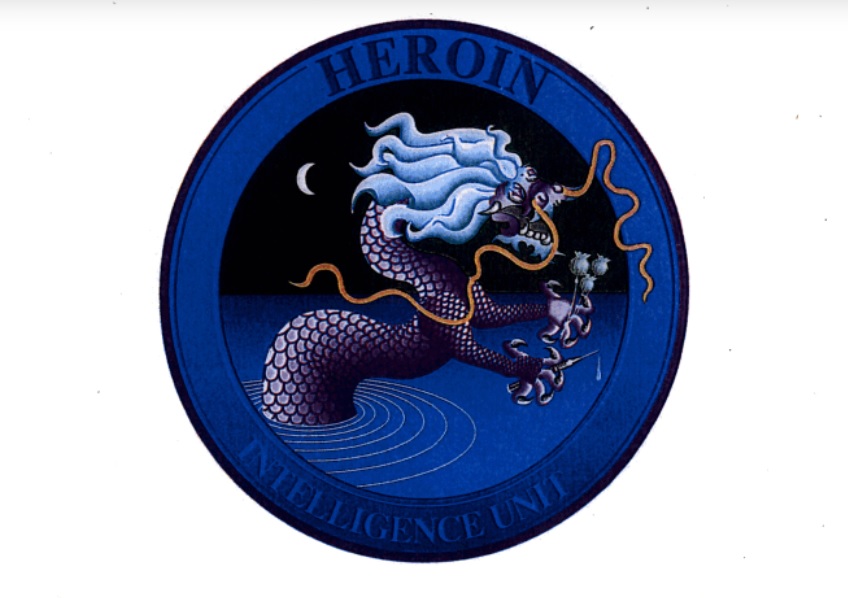 Simple. Eye-catching colors. Vaguely racist. Seriously, it blows my mind some of these patches were actually worn by federal law enforcement.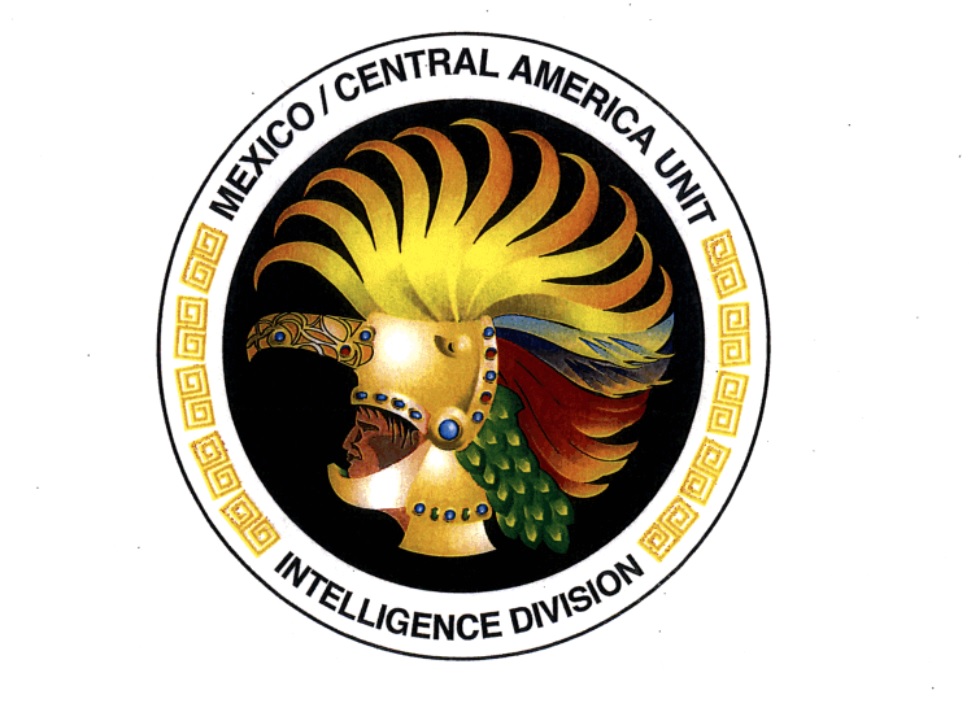 For instance: the Mexico/Central America Unit Intelligence Division patch. I'm not really sure what needs to be said about this one, but hey, better than this.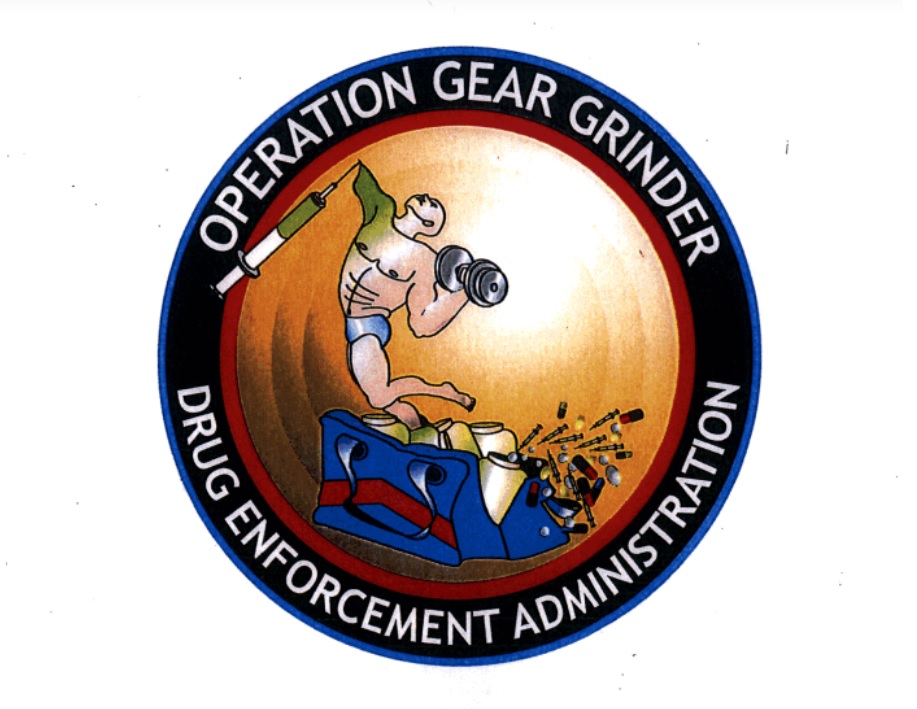 Operation Gear Grinder is an incredible name and was apparently a steroid dealer sting, as evidenced by the bodybuilder injecting steroids. This patch is awesome, and shows the DEA at their creative best, including operation naming.
However, if this was a design competition (and it is), I would bet on this one winning: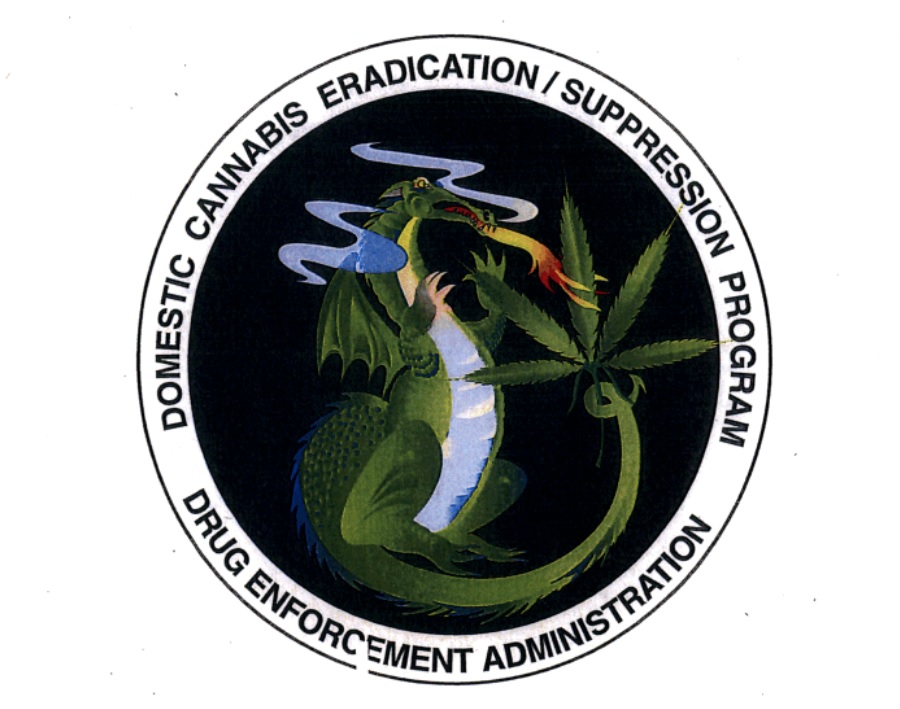 Yeah, the Domestic Cannabis Eradication/Suppression Program really killed this.
The Ecstasy and Predatory Drugs patch is literally just the grim reaper from the Cocaine Intelligence Unit patch with a glow stick instead of an hourglass, which is just incredible.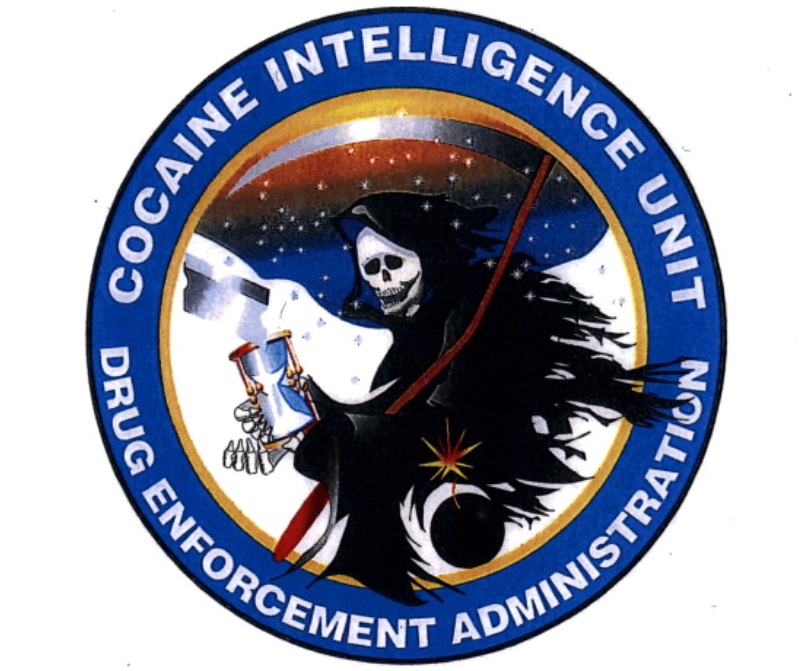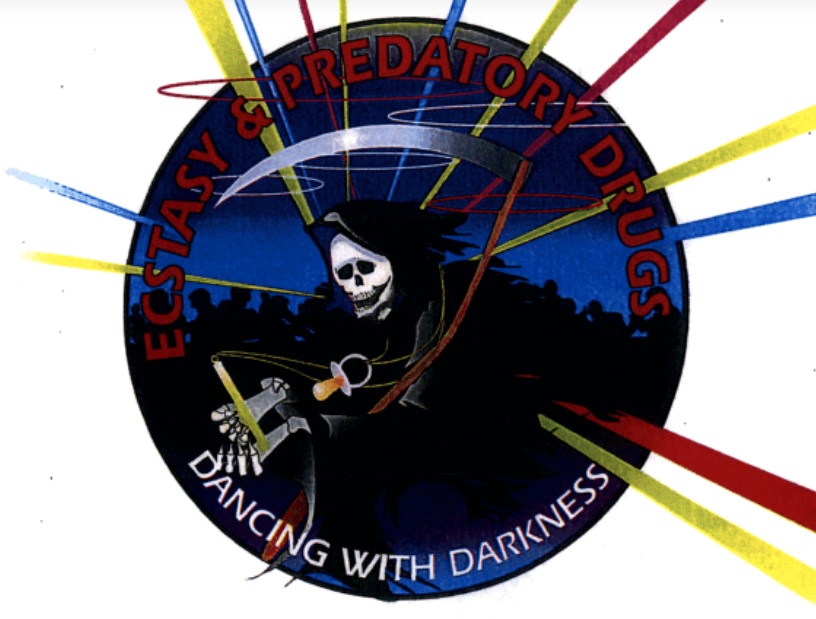 While creatively this one is kind of a rip off, it gains points for being extremely good, and the "dancing with darkness" line on the bottom really brings it home.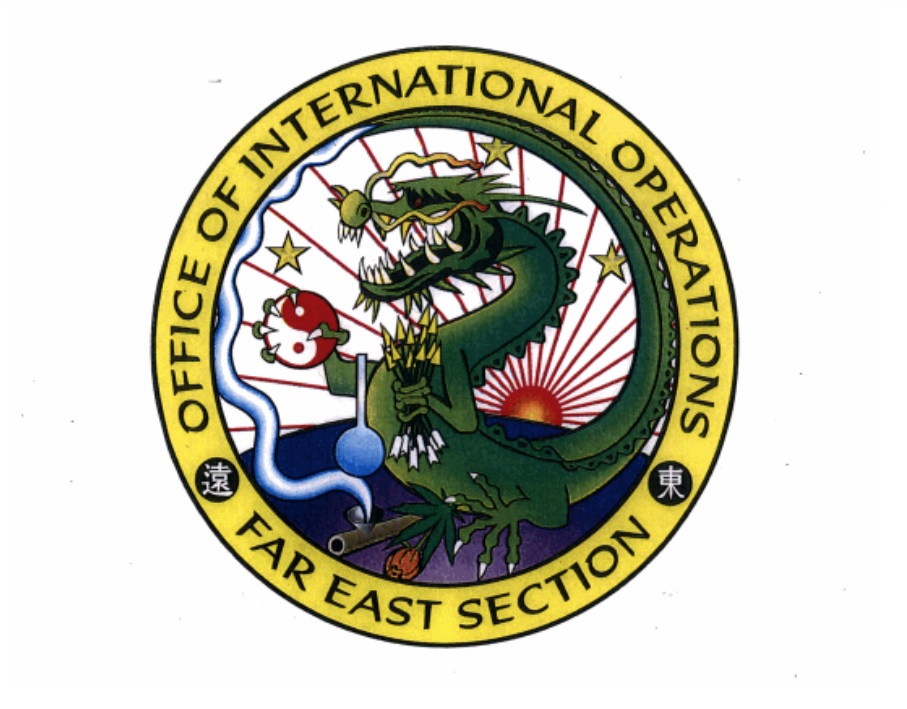 From the Far East Section of the DEA's Office of International Operations comes this beauty. Dragons really do seem to be a running theme here, don't they? I feel like maybe it's time for the DEA to dust off another stereotype for the Far East.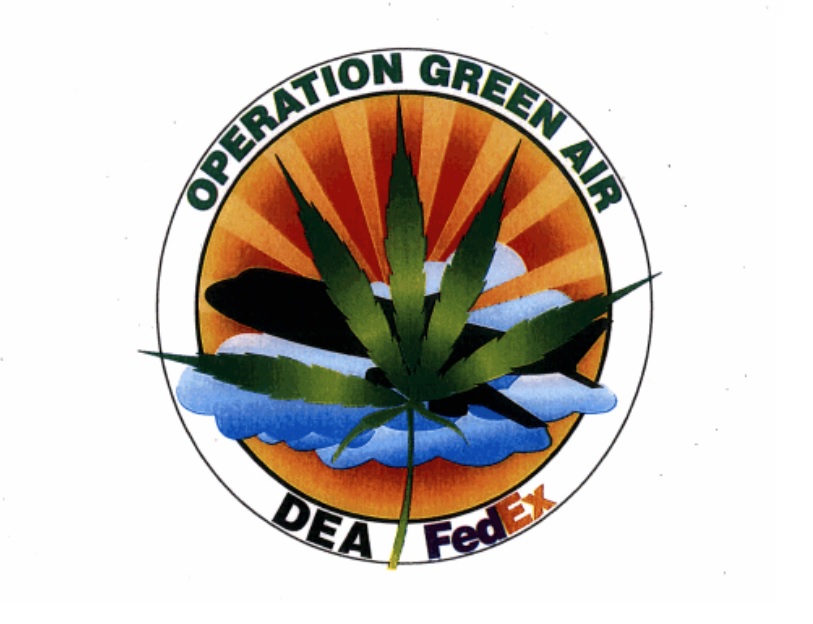 The Operation Green Air patch rules. Personally, this is my favorite, and thus we will close with it. This one gets a little artistic again, with the silhouette of the transport plane, the shrouding clouds, and the gigantic pot leaf. This patch comes to us from an operation in 2000, where the DEA partnered with Fedex to bust over 100 people for 100 tons of imported weed. At least they looked good doing it.
Well, that concludes our tour, folks! DEA patches can be really weird, and shockingly captivating. As far as I know, the DEA is the only agency to have really gone big with their patch game, so props to them for having some creativity I guess.
Check out the complete collection embedded below, or on the request page: