In early December 1981, the CIA was preparing to go before a Senate Judiciary Committee with the goal of adding additional restrictions to FOIA, which the agency felt had already had a negative impact on its work.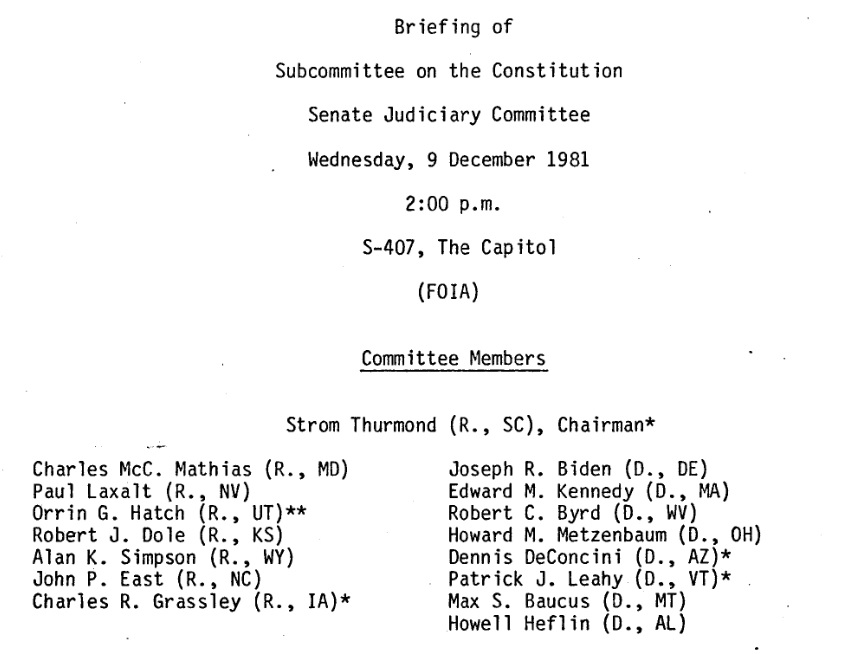 During that time, records unearthed in CREST by Emma Best show the agency received a memo from Senator Rob Simmons, a former CIA officer who was then Director of the Select Committee on Intelligence. Simmons warned that other committees might not be as "sensitive" to the needs of the Agency …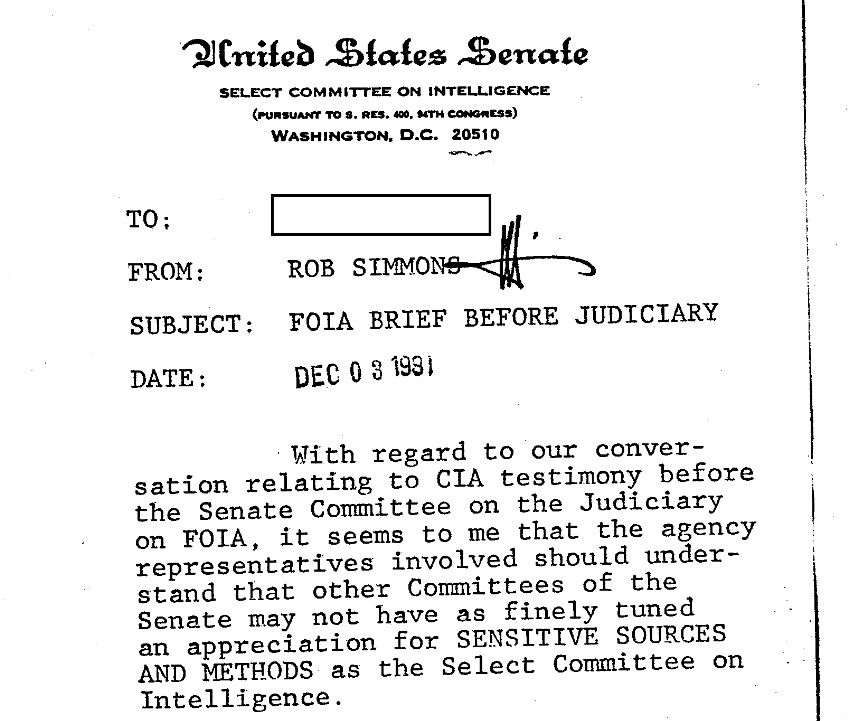 and as such, it'd be in their best interests to choose their examples carefully, and in particular avoid the subject of ████████.

An internal memo shows that the Agency took these concerns to heart, and echoed the need to avoid the still-redacted taboo subject.

Instead, the CIA should focus on DoD talking points and "misleading conclusions drawn from releasing sanitized material."

Although it'll probably take decades of the declassification process to find out what the CIA felt was the strongest argument against the public's right to know, it's worth noting that in the internal briefing the Agency prepared prior to the hearing, there was a section on MKULTRA.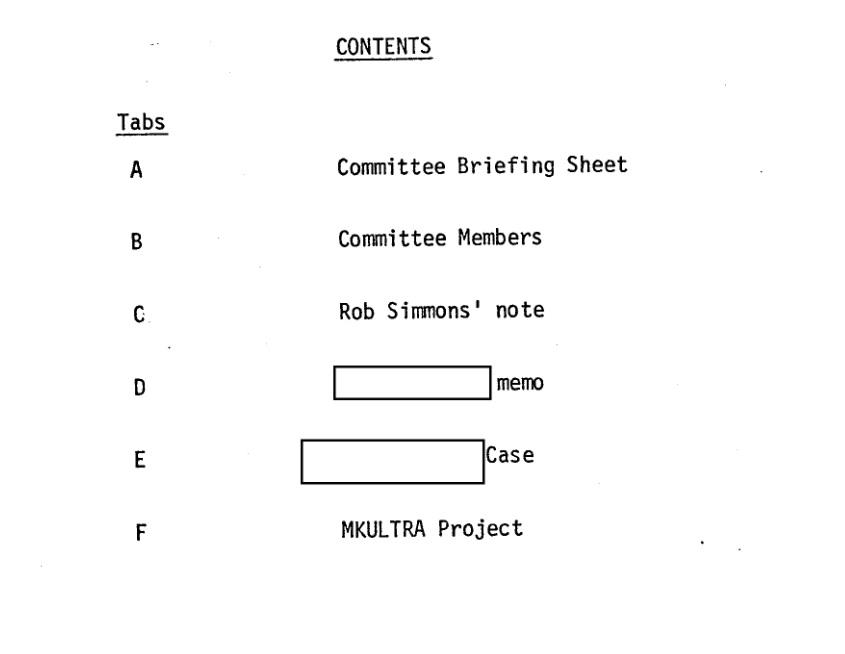 Regardless of these willful omissions, the Senate voted to add those restrictions, which in turn gave the CIA greater leeway to restrict "confidential sources," and for all federal agencies to charge fees - which as dissenting voice Pat Leahy accurately predicted, has become a huge obstacle to obtaining records.
*After publication, Jeffrey Kaye, whose work led to the further declassification of the CIA's interrogation manual, offered the following insight:
... new material concerned liaison/foreign country location of interrogation and torture. I believe that's what these redactions are abt 2/2

— Jeffrey Kaye (@jeff_kaye) March 13, 2017
The CIA's copy of the Washington Post article explaining the vote is embedded below.
---
Image via US House of Representatives