With the Inauguration just three days away, no place knows better right now the cost of a Trump presidency than his own hometown, a little place called New York City.
Last week, representatives from the New York Police Department appeared before the New York City Committee on Economic Development, a division of the City Council, to discuss the extenuating expenses associated with providing the President-elect and his family security detail; the bill, they say, comes to approximately $500,000 per day, just over the typical annual Presidential salary.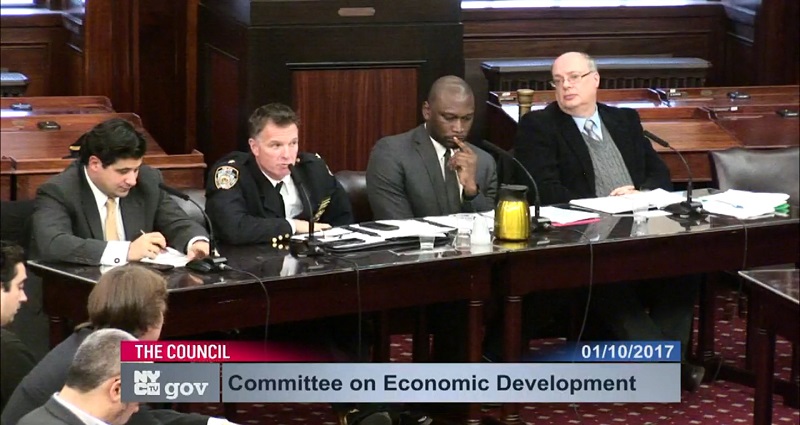 Most of this cost comes from overtime pay, since officers are being brought in from the various New York precincts to cover the added security needs in the area near Mr. Trump's midtown Manhattan residence, the eponymous Trump Tower, located on the posh and active thoroughfare, Fifth Avenue. The high-profile precautions have necessitated two of the five lanes on Fifth Avenue be closed and security checkpoints for passersby, costly in themselves but also obvious contributions to a warzone aesthetic that proves unappealing to potential customers of both the high-end offerings and more affordable convenience stores nearby.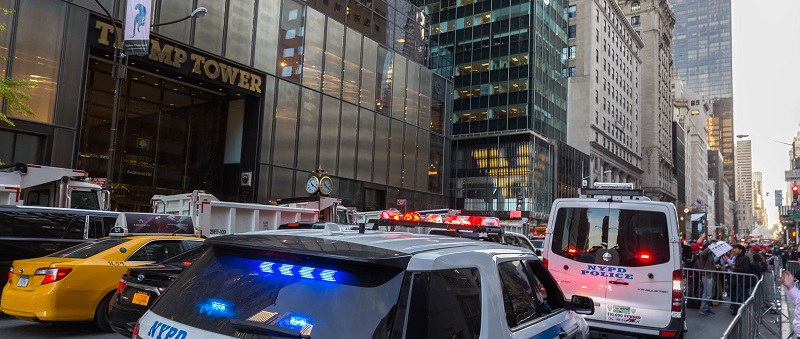 Image by Marco Verch via Wikimedia Commons and is licensed under CC BY 2.0
The City had requested reimbursement of $35 million, an amount that won't cover all costs, to account for the period between Mr. Trump's election on November 8 and his official presidential move-in, this Friday, January 20, but so far seems only to be expecting the $7 million recently appropriated in the federal spending bill.
While Mayor de Blasio, who plans to attend a Trump protest this Friday, recently said he'd had a promising conversation with the President-elect about the possibility of compensation, others at home have also expressed concern about the disruption caused by carting officers into midtown from other communities.
You can help us find out more about how the NYPD is learning the Art of How to Deal by following one of our requests below
Or consider donating to help cover the cost of fees.
Or tell us your own story. We want to hear about times your police department or City have had to shoulder the costs of a visitor or guest at info@muckrock.com.
The full Committee report is embedded below:
---
Image by Anthony Albright via Wikimedia Commons and is licensed under CC BY 2.0