Earlier this year, the Central Intelligence Agency hosted a panel at South by Southwest about the agency's use of board games as a training exercise. Intrigued, MuckRock's Mitchell Kotler filed a FOIA for the materials used to play Collection Deck, a collectible card game shown in the presentation.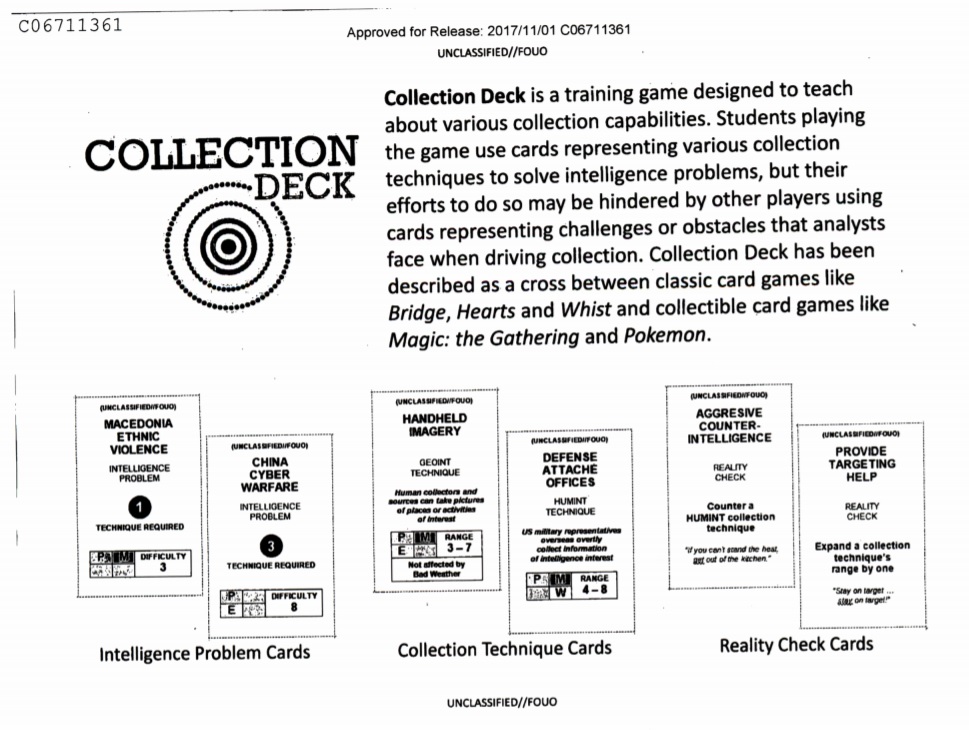 Those materials just came in (yes, including the instructions) …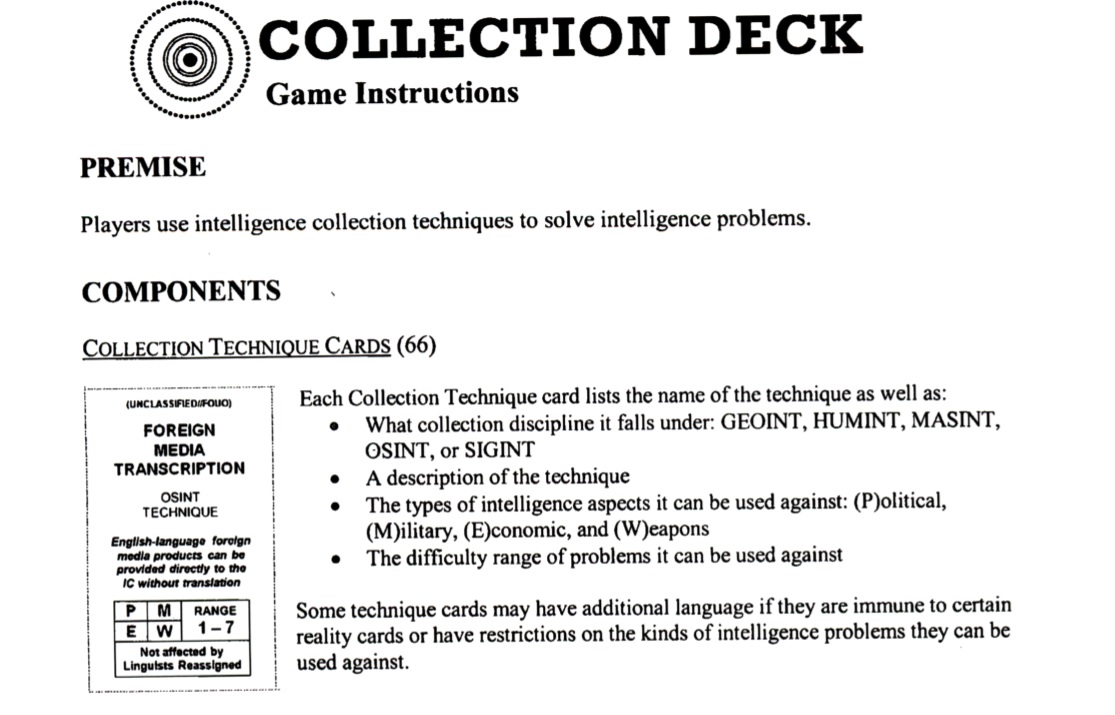 and while there's nothing to stop you from printing them out and playing, there just one tiny snag: several of the cards depicting intelligence techniques are redacted as a matter of national security.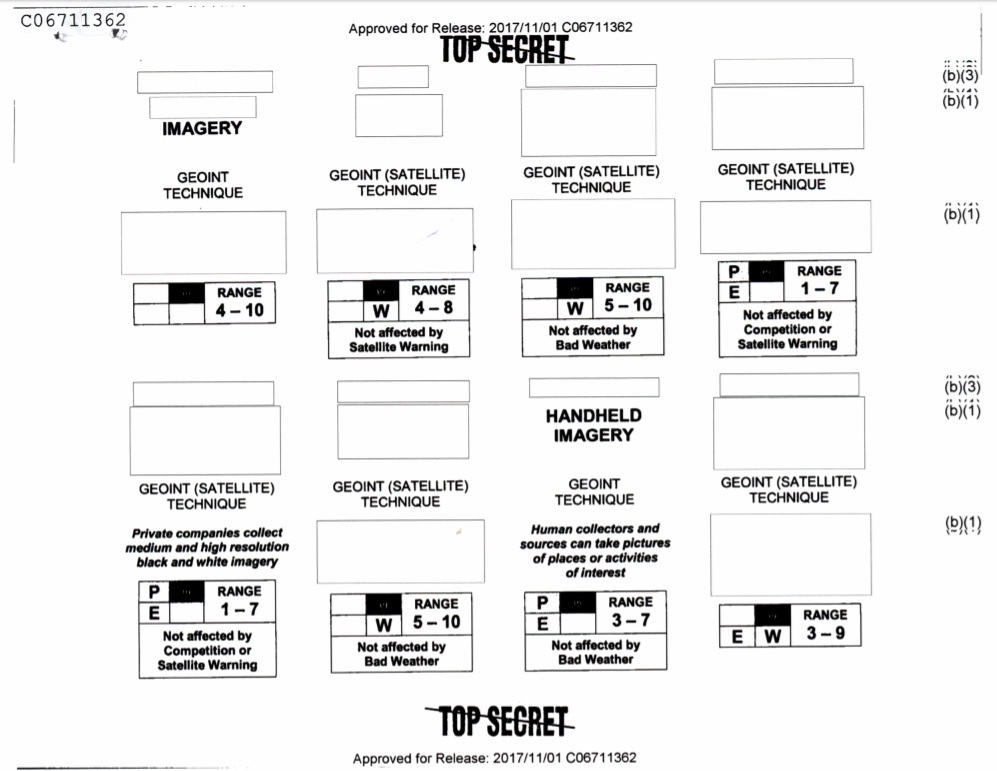 Yep, b(1) and everything.
That aside, a surprising amount of the game survived the declassification process intact - such as, hilariously, the non-playing side of the cards …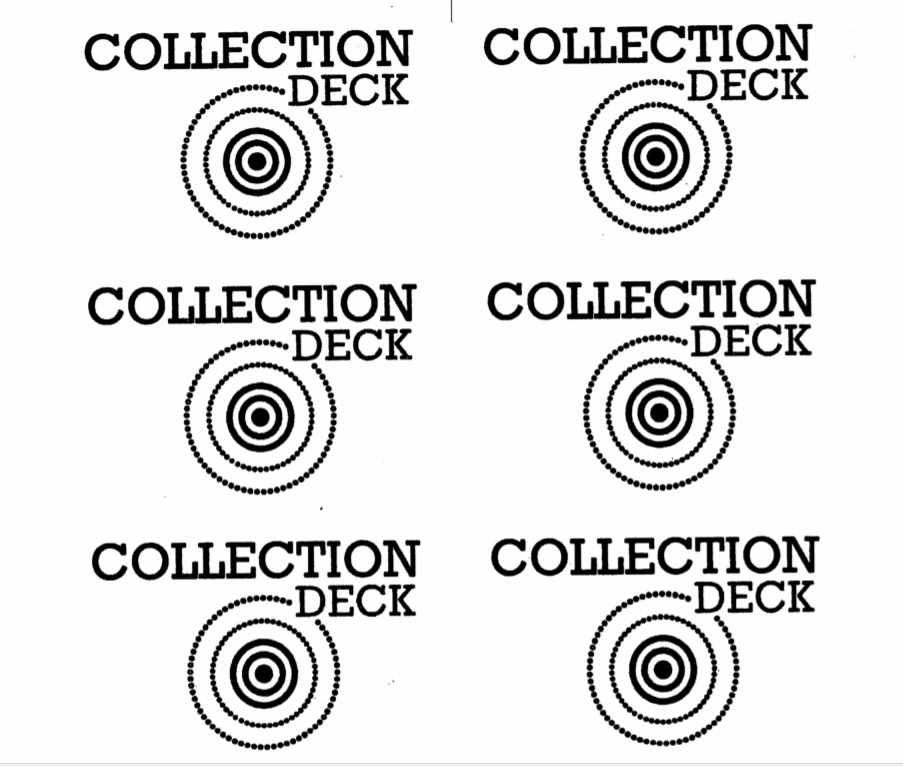 and the best part of any CCG, the flavor text …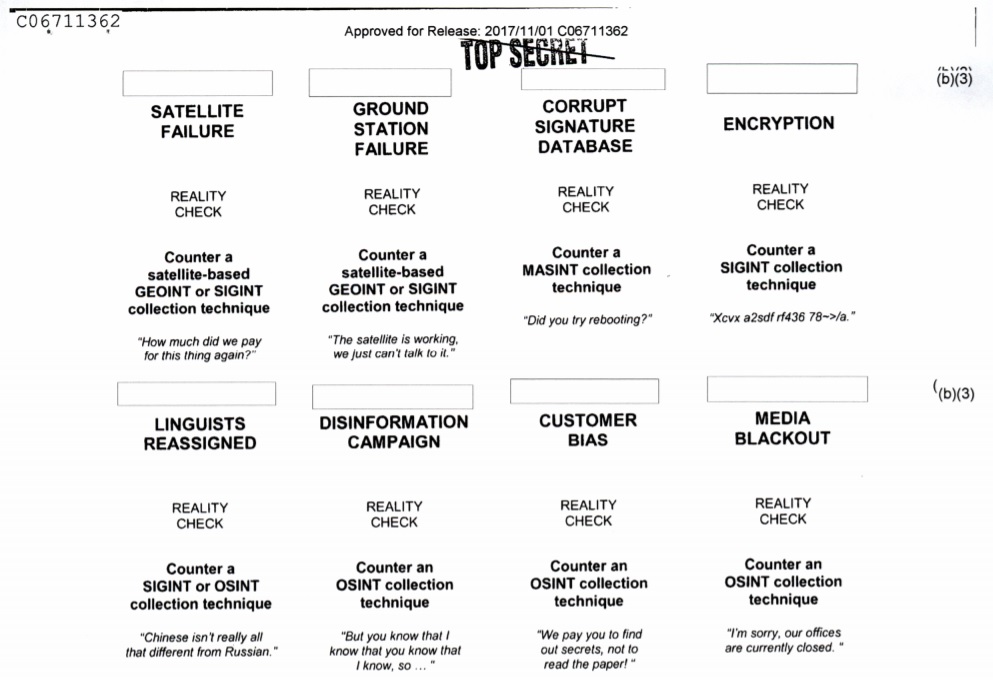 including a somewhat worrying lampshading of the Agency's less-than-stellar track record at obeying the law.
And just in case the CIA's CCG wasn't nerdy enough for you, there's a Star Wars reference in there.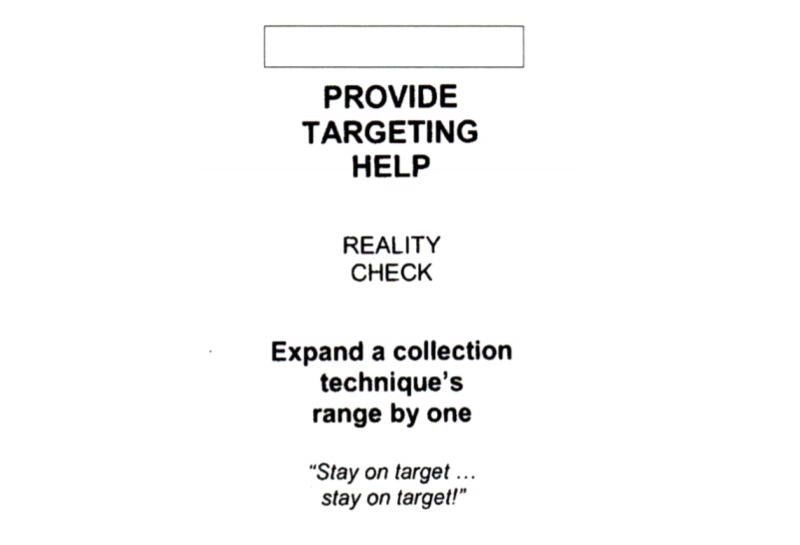 Also included and mostly unredacted are the challenge cards, whose difficulty rankings give some insight into how the CIA views the various global conflicts the U.S. is involved in.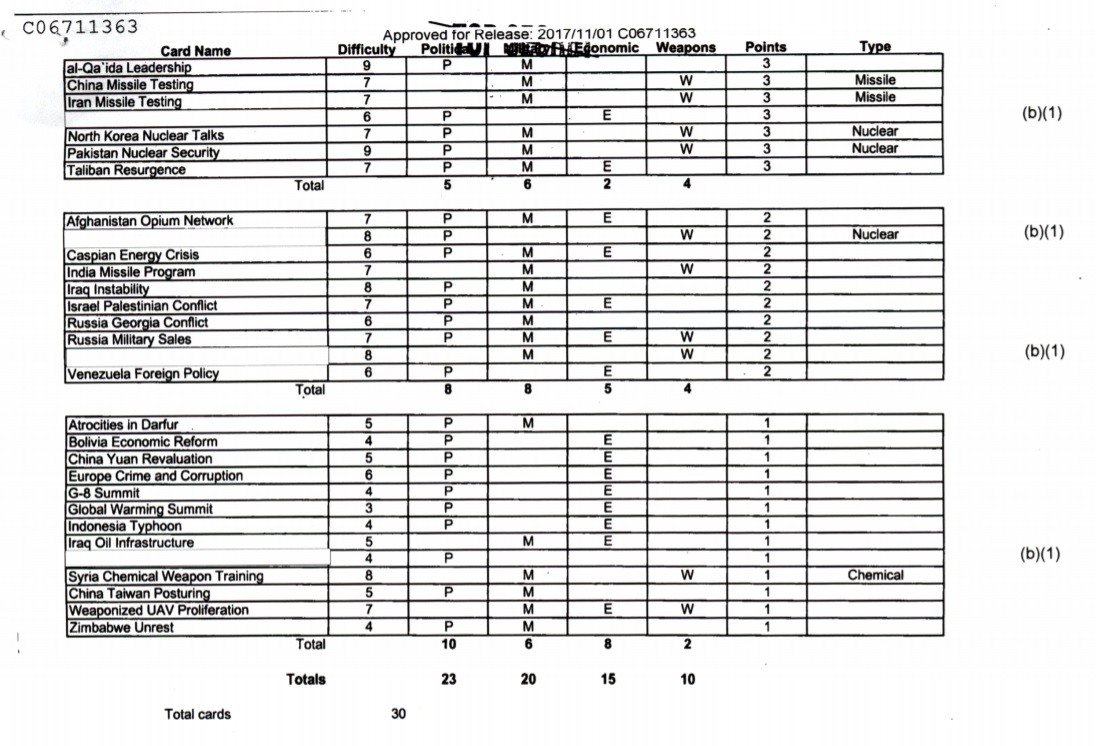 It's worth noting that while terrorism, Russia, and nuclear proliferation top the list of threats, the half-century and counting Israel-Palestine conflict is a relatively easy six out of nine on the difficulty chart.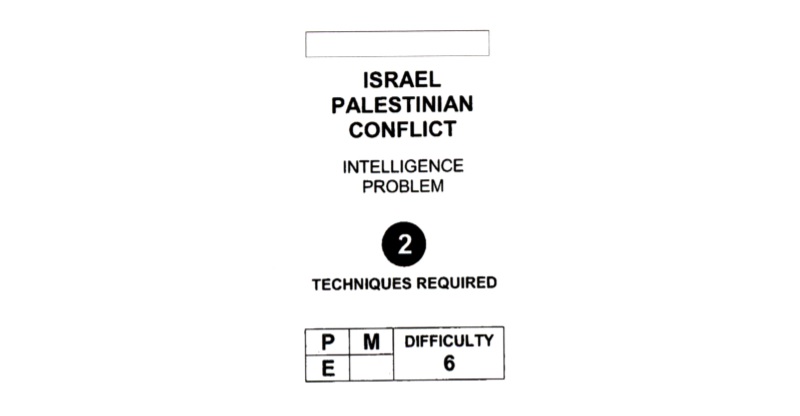 More redacted are the suggested list of new challenges, such as "Iran Cyber Warfare" and "Cuba Privatization."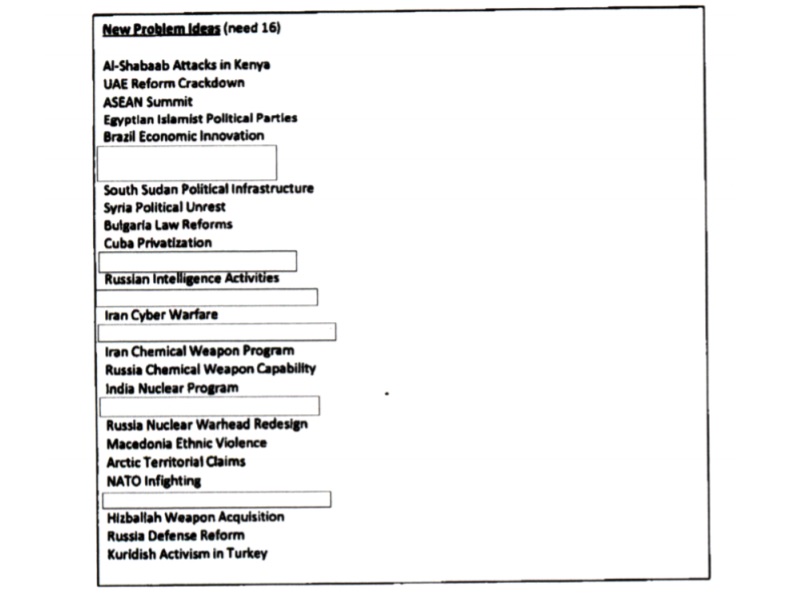 Included in the same release were notes from early playtests of the game …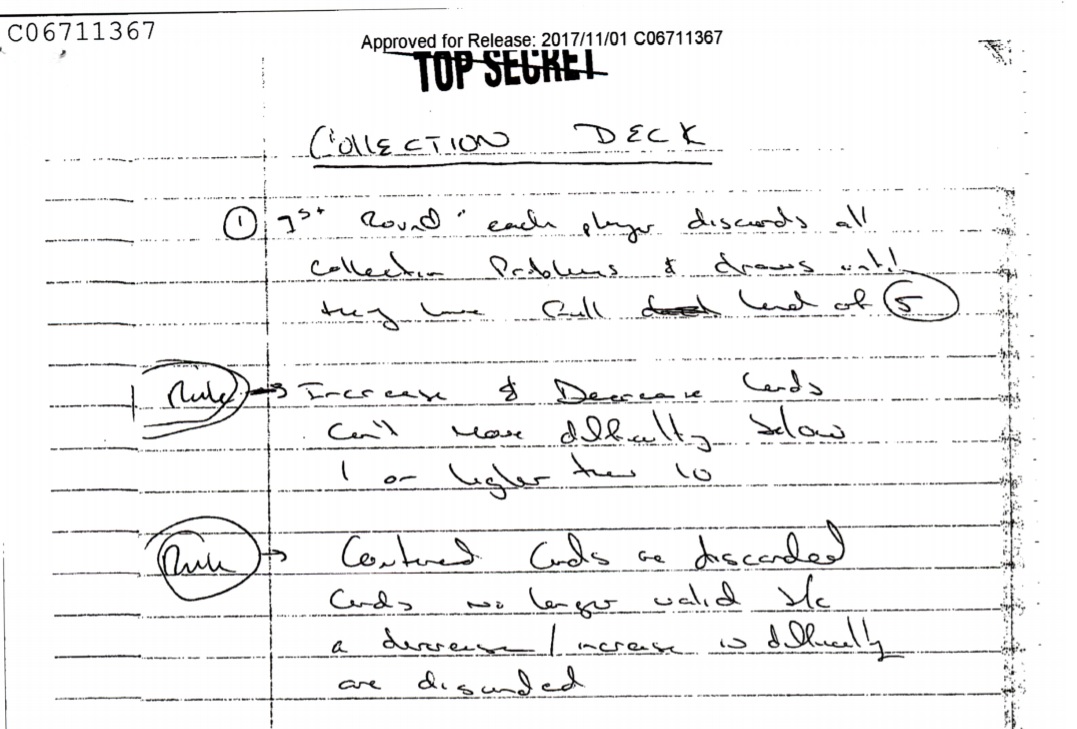 and the actual SXSW presentation which spurred the request.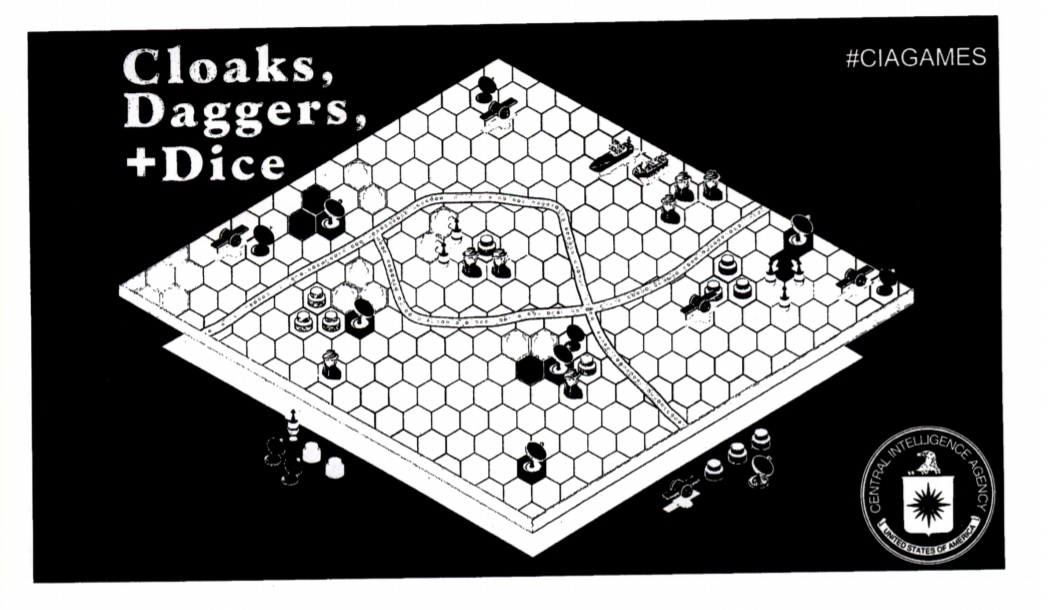 Curiously, two of the slides are exempted under the b(4) "trade secrets" exemption …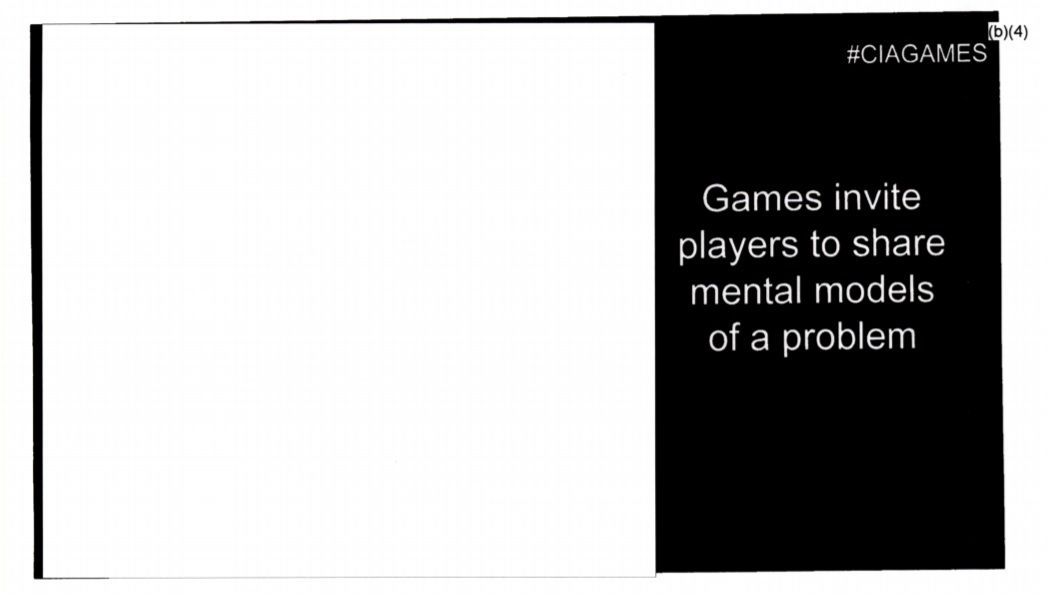 though it doesn't take that much detective work to figure out that they're regarding presenter Volko Ruhnke's other, commercially available games Labyrinth and A Distant Plain.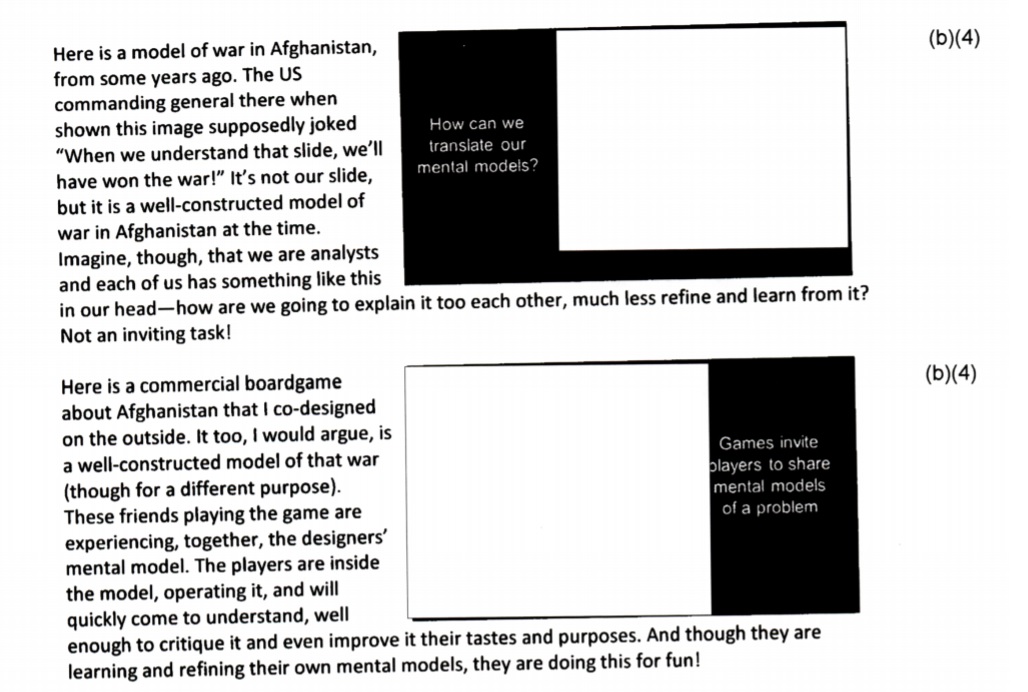 You can take a look at the materials embedded below or on the request page, and if you do get a game together, let us know how it goes over over email, Twitter, or Facebook.