Emails released by the North Charleston Police Department show that after the fatal shooting of Walter Scott in 2015 by former NCPD officer Michael Slager, the department closely monitored the social media accounts of activists, in addition to compiling information - including court histories - regarding Scott's family.

In one email, police were warned that activist Derrick Quarles was planning to attend protests in the area. It's not clear why they felt the need to issue such a warning, when in the very same email they explicitly state that Quarles is not considered to be violent, and peaceful protests aren't a crime. Yet.

They even shared screenshots of Quarles' social media posts which, much like his right to protest, are protected by the First Amendment: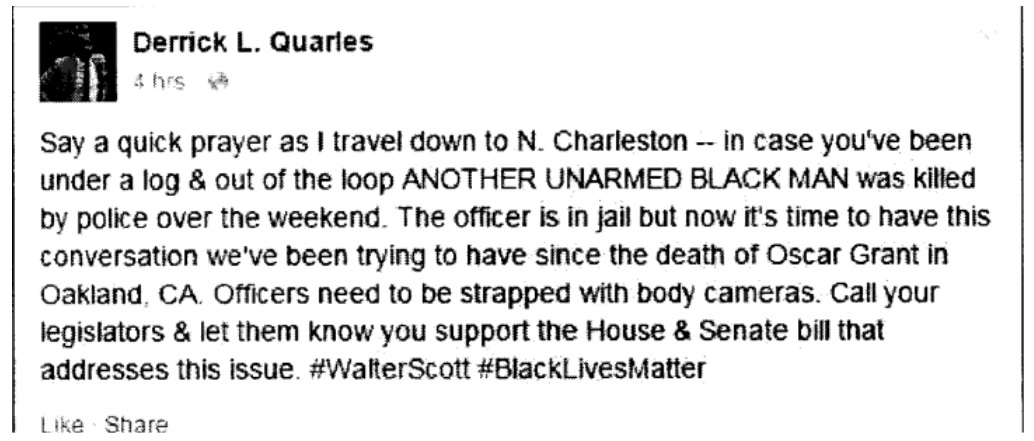 Police also shared screenshots of social media posts by David Thrower, alias DJ Chuck T …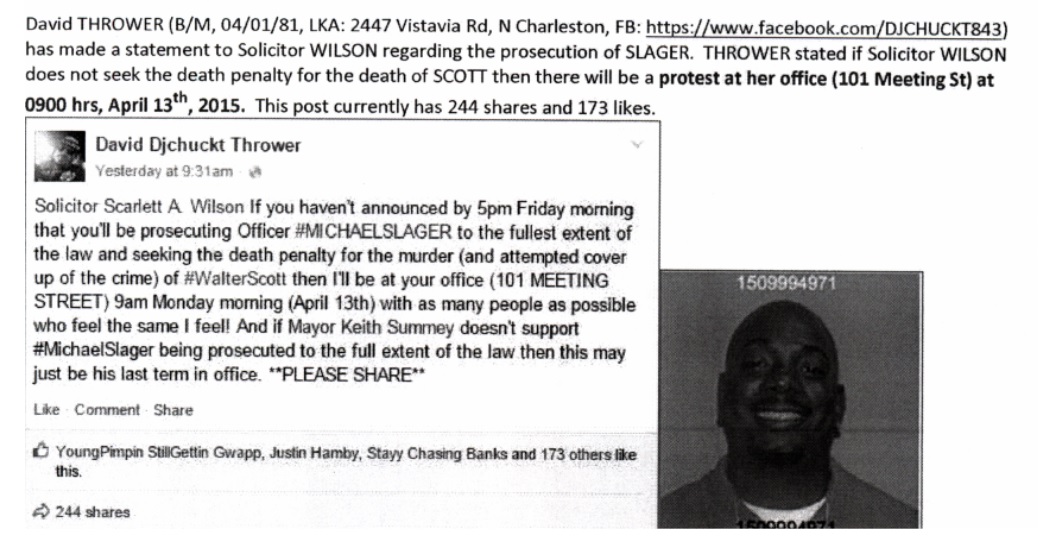 and a peaceful protest planned by activist Matt Rabon:

In addition to monitoring the social media account of at least three activists, the police monitored the comments of random people who had the gall to express their opinions online: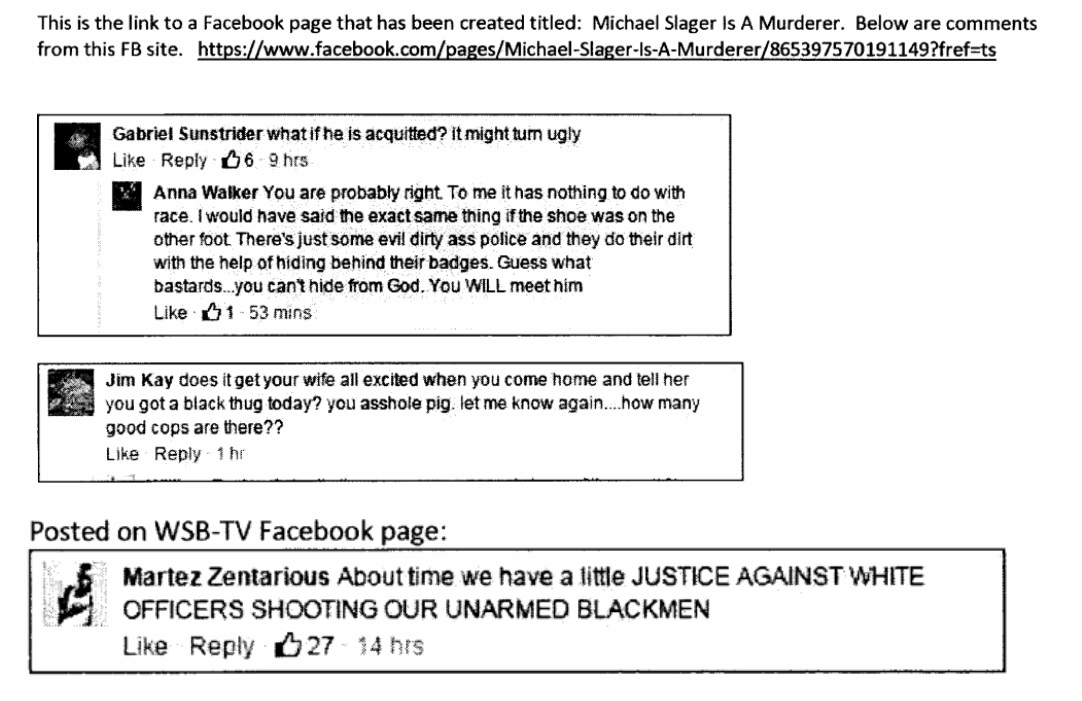 A doctor called in to evaluate Slager also warned that he considered Al Sharpton and the NAACP to be a potential threat:

While it's no surprise that the police were diligently monitoring constitutionally protected acts and speech, the tone, and really, the mere existence of these emails, is a testament to the oppositional stance the NCPD has taken toward civilians - an issue further underscored by the 800 pages of nightmarish complaints it recently released.
Also emailed to officers was the criminal history of Walter Scott, because as we all know, when it comes to the killing of unarmed black men, character assassination is a natural follow up to actual assassination: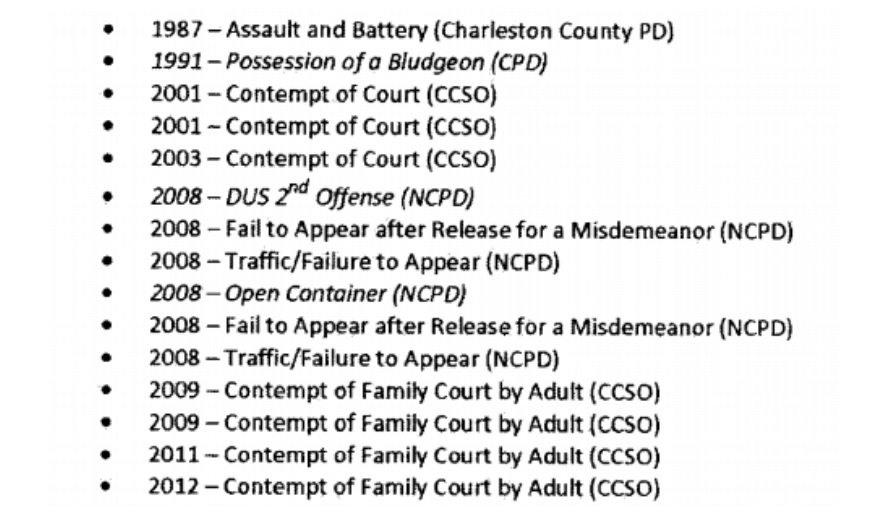 For some reason the department also felt it was necessary to compile pictures, personal information, and in some cases court histories of Walter Scott's "possible" family members: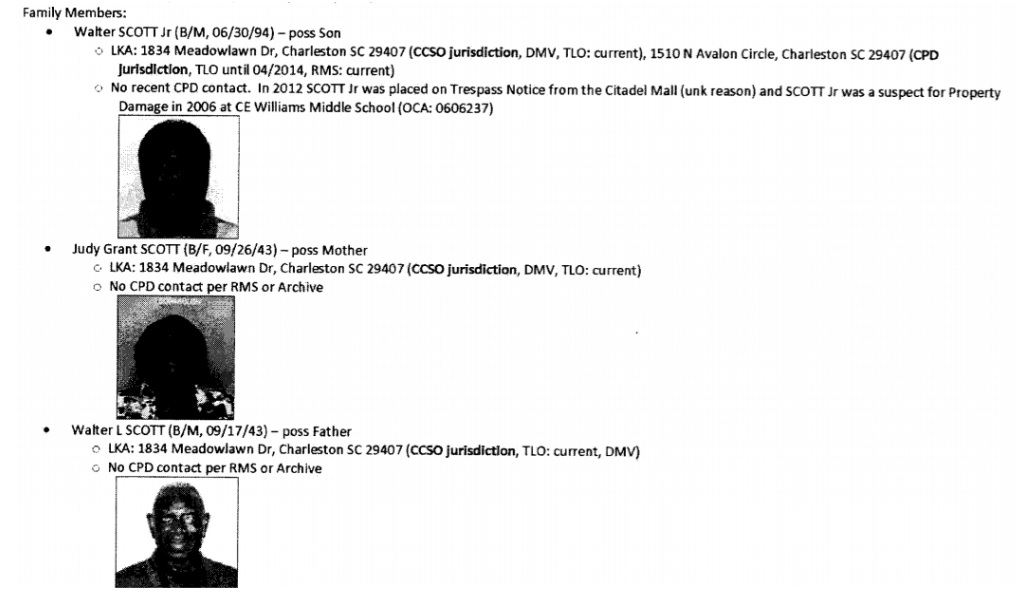 So, if you want to stay off the radar of the North Charleston Police Department, don't be a "possible" relative of someone one of their officers has murdered, and don't attempt to exercise your rights to speak freely and to assemble peacefully.
Read one batch of emails embedded below, or on the request page.
---