According to FBI files on John Lennon, the FBI closely monitored the affiliation of the "former member of the Beatles singing group" with the emerging "New Left." The possibility of Lennon lending his considerable star power to the Left's "extremist" message was of great concern to the Bureau.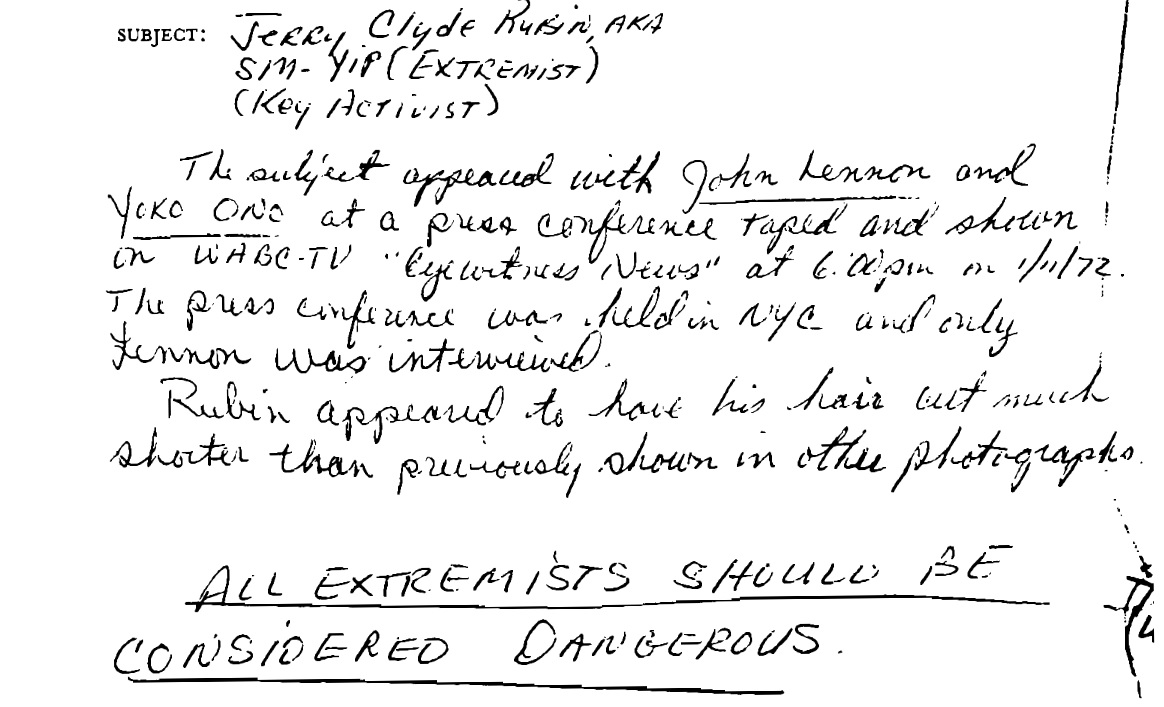 The Bureau set about infiltrating these groups, getting a hold of mailing lists and having agents attend events Lennon was supposed to take part in.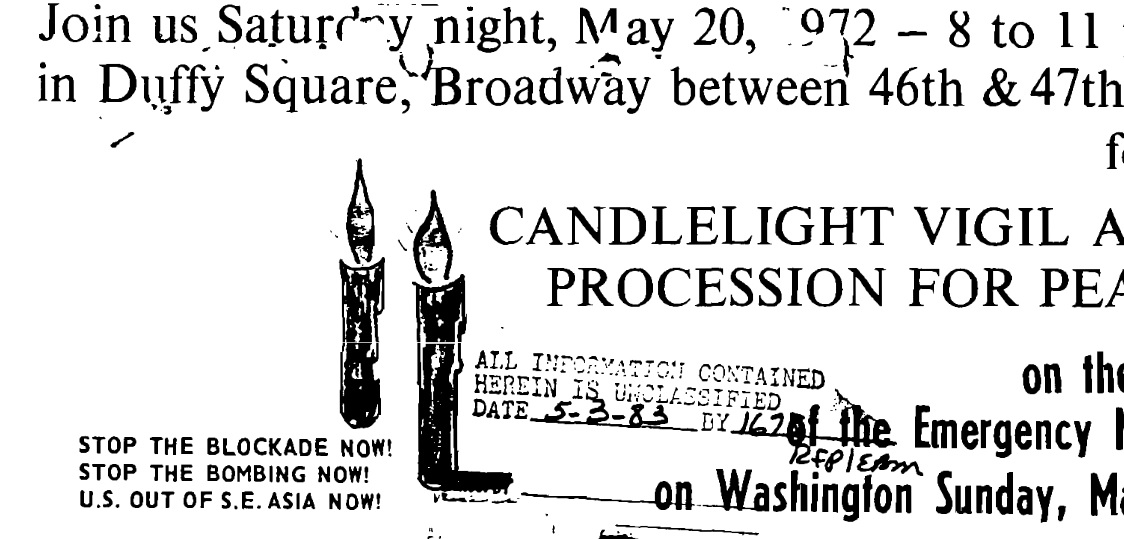 For one group in particular — the Youth International Party, more commonly known as the Yippies — the FBI had a person on the inside. The informant, identified as Julie Maynard in Jon Weiner's book on the John Lennon FBI files, Gimme Some Truth, describes a trip to New York in early 1972 to talk to Yippie leadership about Lennon's role in the upcoming Republican National Convention.

As to be expected, the meeting started with welcoming party, which immediately got lit. How lit? Party parrot lit.

It's also worth noting here that the FBI fought the release of these files as sensitive law enforcement documents for 14 years.
Unfortunately, the party couldn't last, and the next day the Yippie summit addressed concerns that the co-founder Jerry Rubin was endangering their partnership with Lennon. Namely by being an asshole …

and smelly one, to boot.

Again, this exchange was a national secret for 14 years.
Rubin apparently hit the showers, because the Yippies were able to keep it together long enough to organize a series of concert-demonstrations with Lennon in the following months. Although Lennon apparently "spoiled" those in the words of one comically frumpy Detroit Times writer, by bringing Yoko.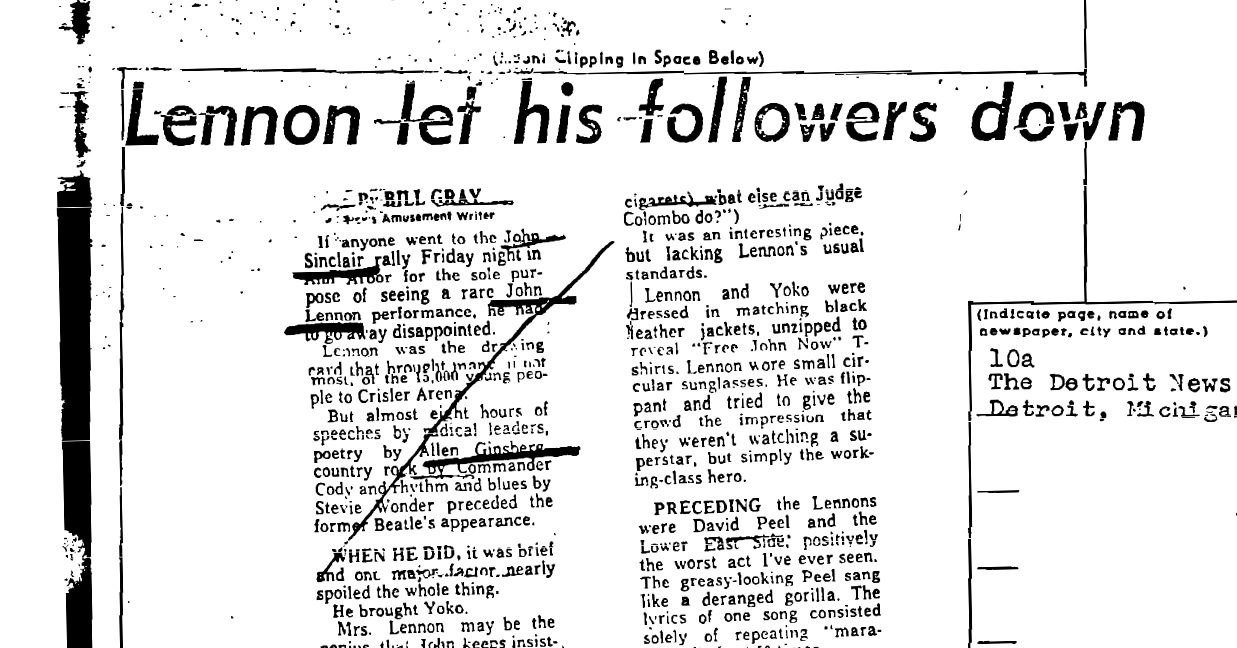 Read the FBI file embedded below, or read the full John Lennon FBI file on the request page:
---
Image via Pexels