Many of the training plan proposals we've received from U.S. law enforcement agencies will allude to a 'visual presentation' component of the lesson, but for the majority agencies this is as much evidence of that presentation as they choose to provide.

In this way, Colorado has been a unique example of transparency among LESOs: not only have several Colorado police departments released more detailed documentation than average - including copies of the visual presentations listed in their plans - but the submitted proposals appear to have been largely produced independently.
In contrast to the relatively nondescript template that's circulated among departments in Texas and California, every plan from CO law enforcers looks very different, which results in a more diverse array of perspectives on what it takes for officers to being trained on MRAP use.
That said, some of the choices, particularly in the visual presentations, are a bit questionable.
Aurora PD's visual presentation, for example, is a study in contrasts: it's simultaneously thoroughly informative on a technical level and, ah …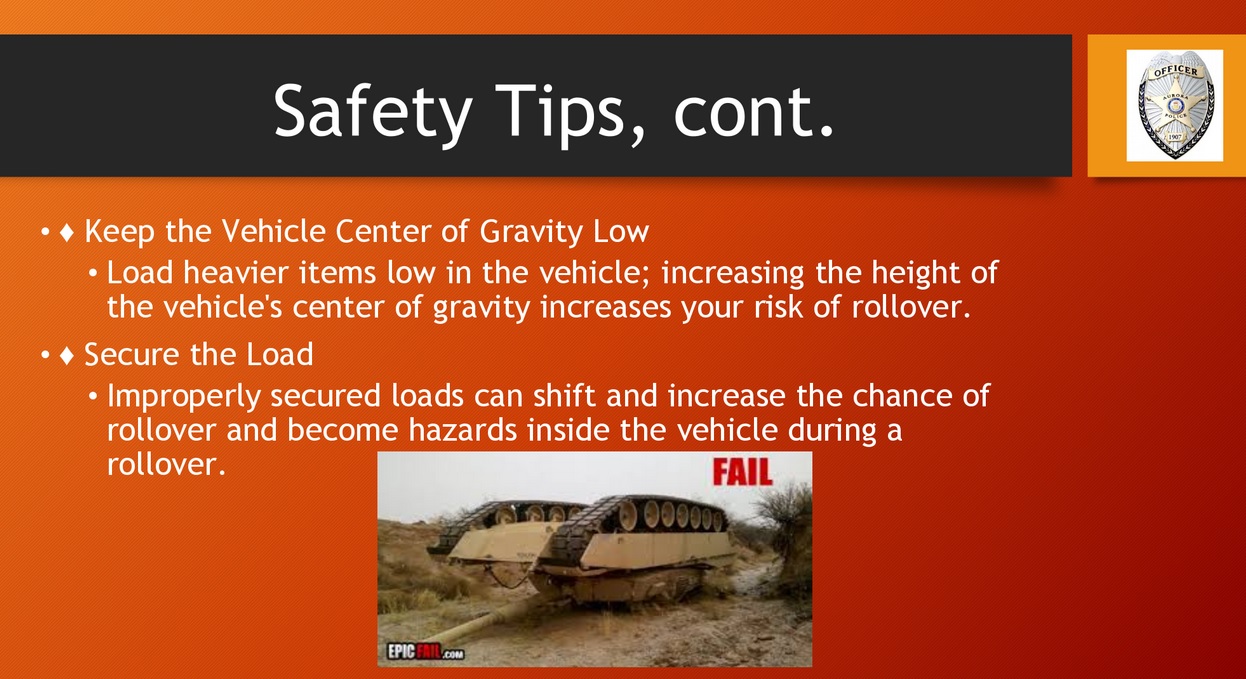 This.
There are several bizarre, borderline non-sequitur images included alongside the facts Aurora PD presented to its trainees


Which itself isn't really a problem, and is even sort of charming in its own way – a necessary bit of comic relief amidst a lot of mechanical information trainees are obligated to learn. Where this sort of approach gets a little dicier, though, is in the final section of the lesson, titled "Image Awareness."
The controversy surrounding increasing police militarization and the frequent use of MRAPs as an intimidation tactic rather than a safety measure is something that some training proposals have acknowledged and treated as part of learning what it means to own and deploy an MRAP.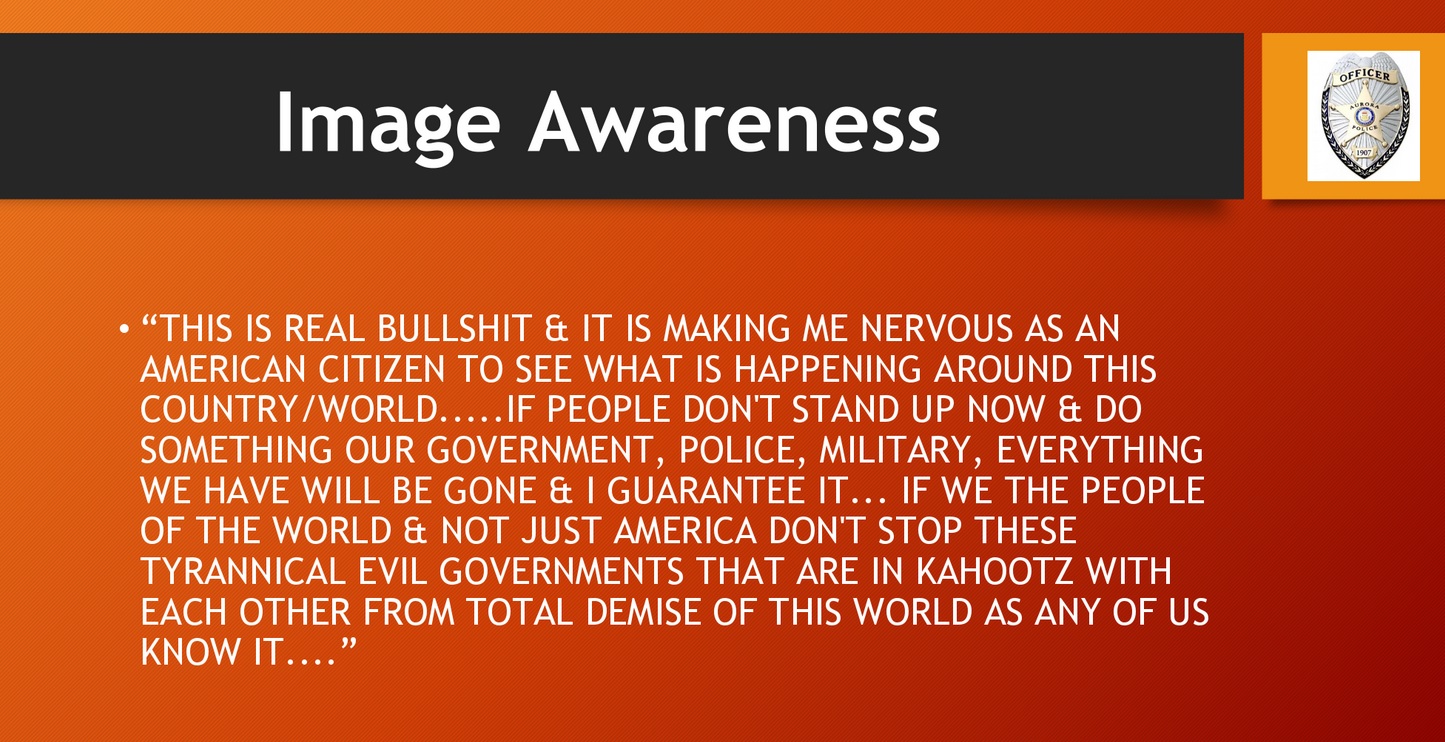 Aurora's way of going about this, however, involves simply copying and pasting two rants (seemingly culled from the internet) onto separate slides.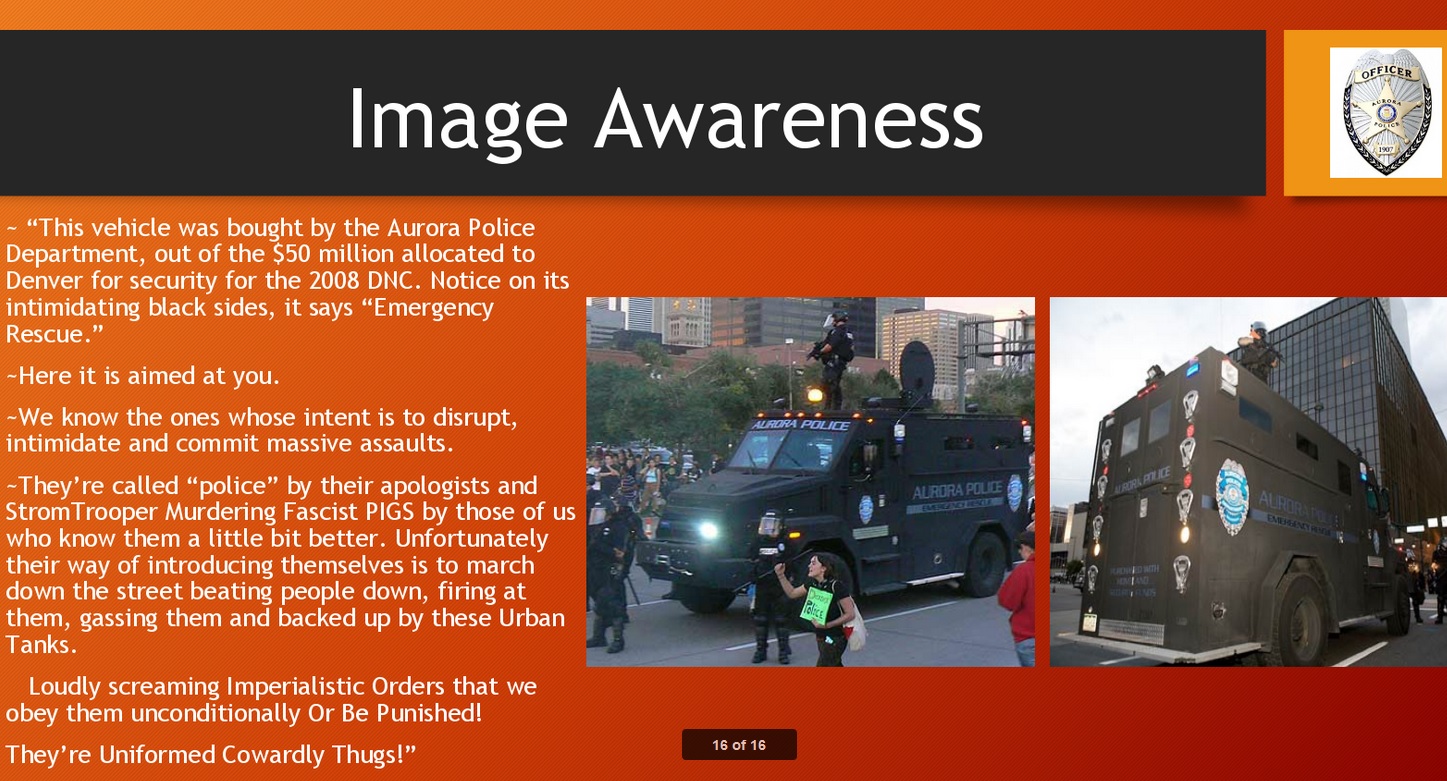 Insofar as either can be said to lucidly represent a political stance, neither would be ideal candidates to represent that position in a fair or instructive way.
What's unclear in Aurora PD's treatment of the subject - partly because all we have to go on is a PowerPoint – is whether the comments included in the final two slides were selected to promote an open discussion among the trainees … or everyone just had a good laugh and class was dismissed.
The information about 'Image Awareness' isn't as granular as the specifications or design characteristics provided earlier - which is unfortunate, as the images police-owned MRAPs have a tendency of projecting is the main impetus for the policy change requiring proof of training in the first place.
The other presentation we received from a Colorado LEA came from Sterling Police Department, which, in a rare move, provided a detailed account of who exactly would be training its officers, and what their qualifications were. In this case, it's an engineer for the local Fire Department named Brian Miller who, as he describes in an attached cover letter, formerly operated MRAPs in the Iraq War.

In preparing the visual presentation Miller, in another rare move, included some historical context about the MRAP, including its origins in the Rhodesian army as well as the history of its use by the U.S. military.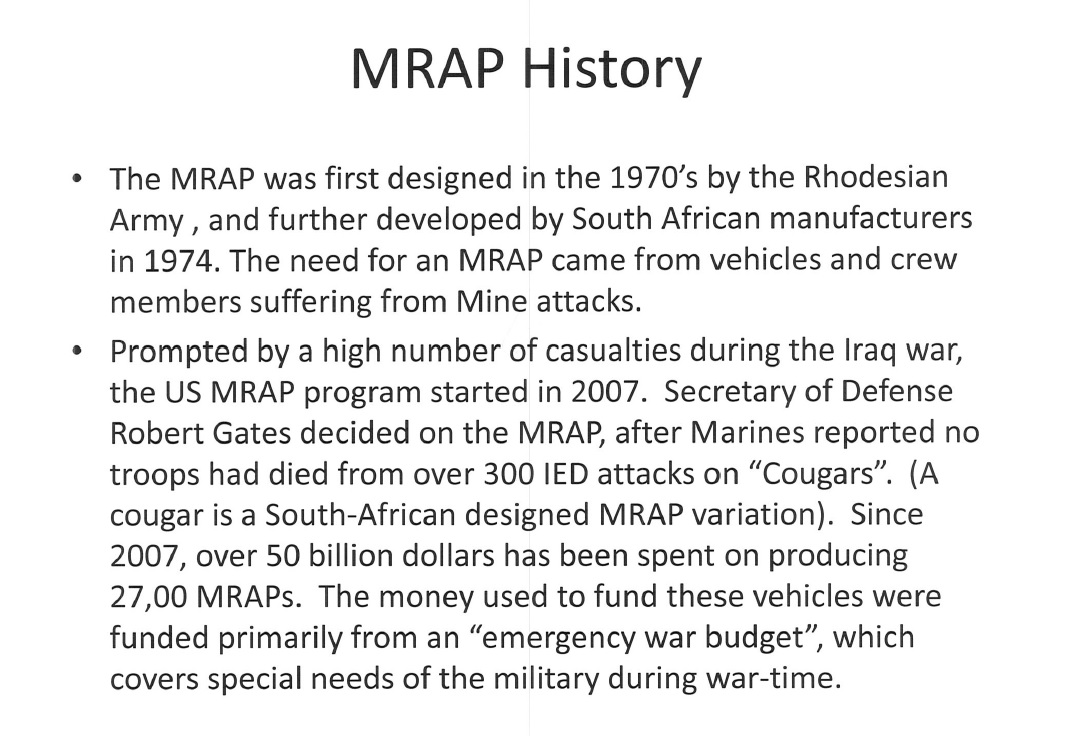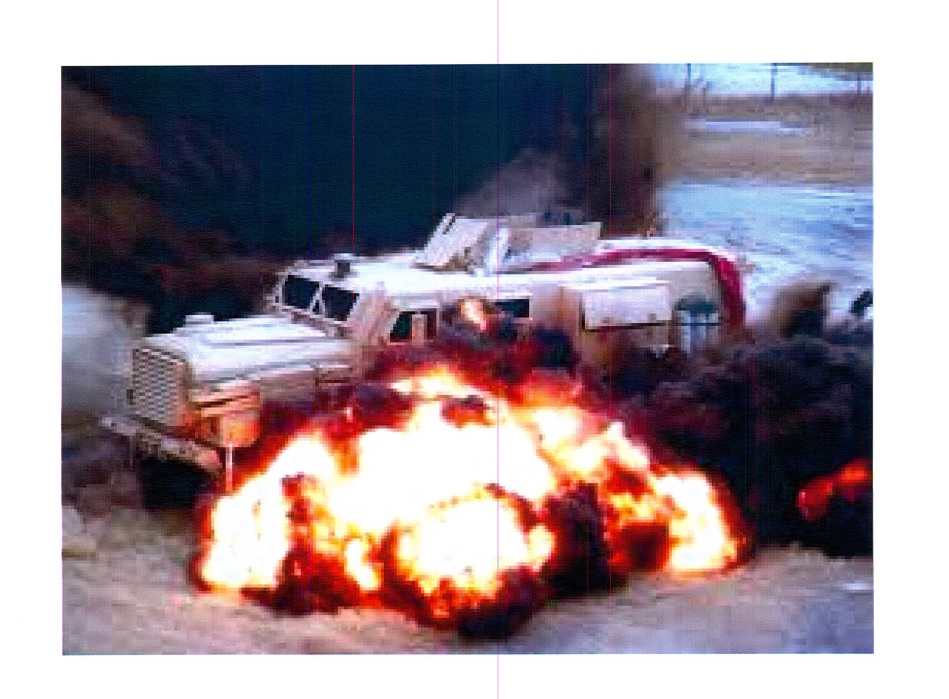 Similarly, Miller dedicates a later portion of the presentation to safety issues involved in operating the vehicle, including statistics about MRAP rollovers and helpful info about what sort of terrain is typically risky for the vehicles.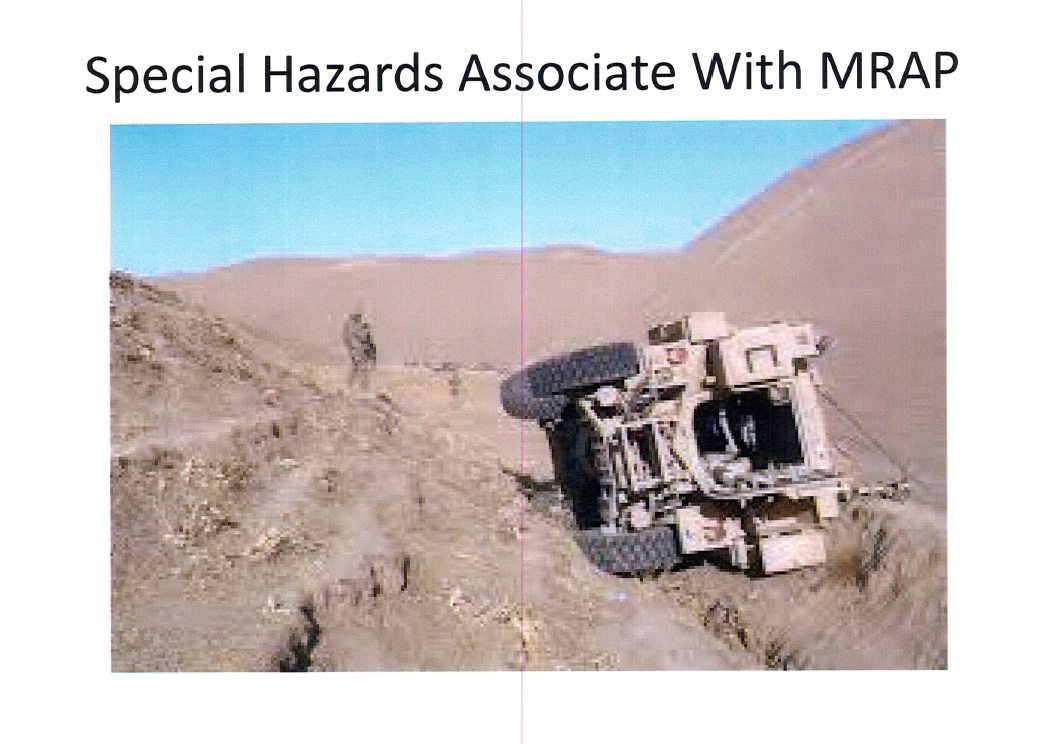 Whether it's a result of Colorado Police Departments being particularly transparent with their 1033 State Coordinator or CO's State Coordinator providing particularly forthcoming responses to FOIA requests, a glimpse into what happens in the MRAP classroom is a valuable opportunity. Though in-house training (as opposed to that solicited from the bevy of private tech companies that consistently pop up) and the presentations it generates may be inconsistent, it at least makes for better, less restrictive documents that can be easily compared against one another - better accountability through transparency.
Stray Observations
Montrose PD's Tactical Response Vehicle policy included this stipulation:

Which seems to potentially leave any armored vehicle in Montrose's possession available to other police departments that haven't applied for one via the DoD?
Item 5 of La Plata County's Armored Rescue Vehicle Training requirements was, "Weapons Shooting Platform Exercises," which is an irregular part of MRAP training curriculum and contradicts statements given to the Durango Herald, that, "The Sheriff's Office envisions using it to rescue people in situations such as flash floods or to evacuate neighbors or bystanders during an armed standoff."

In contrast, Greeley County Police explain in their letter of justification that their SWAT team has a close partnership with the Norther Colorado Medical Center and have chosen to split the bill on their MRAP, as well as custody – which gives a little assurance that at least justifying an MRAP acquisition for medical emergency purposes isn't always a convenient excuse.

Part of the training advertised to Pueblo PD by the Central Mountain Training Foundation included "Acquisition of spare parts, schematics, wiring diagrams through D.R.M.O. (Defense Reutilization and Marketing Office)," which is rarely included in training curriculum, but curtails the unforeseen problem many departments have when the free million-dollar mine-resistant truck they acquired starts to break down.

Finally, Weld PD included and illustrated map of the driving course and training maneuvers, which is kinda cool to look at:
Aurora's visual presentation has been embedded below, and you can find the rest on the request page.
---
Image via Aurora Police Department