The Freedom of Information Act has been a particularly hot topic this election season, as Hillary Clinton's use of a private email server stymied earlier attempts at requesting State Department records and left many wondering if the elaborate setup was simply a means of avoiding public scrutiny.
But even those who have never served in government can be fair game for clever FOIA requests. You don't build a sprawling real-estate, media, and #brand empire without agencies taking notice, and Donald Trump is no exception.
Many of the public records released on Trump this election season didn't come through public records or FOIA requests, but through court records, which generally fall outside of normal request channels but which still remain an important source of public accountability. In many cases, those court records are the best or only feasible way to dig into major disputes involving Trump, even when his choices have reshaped whole cities.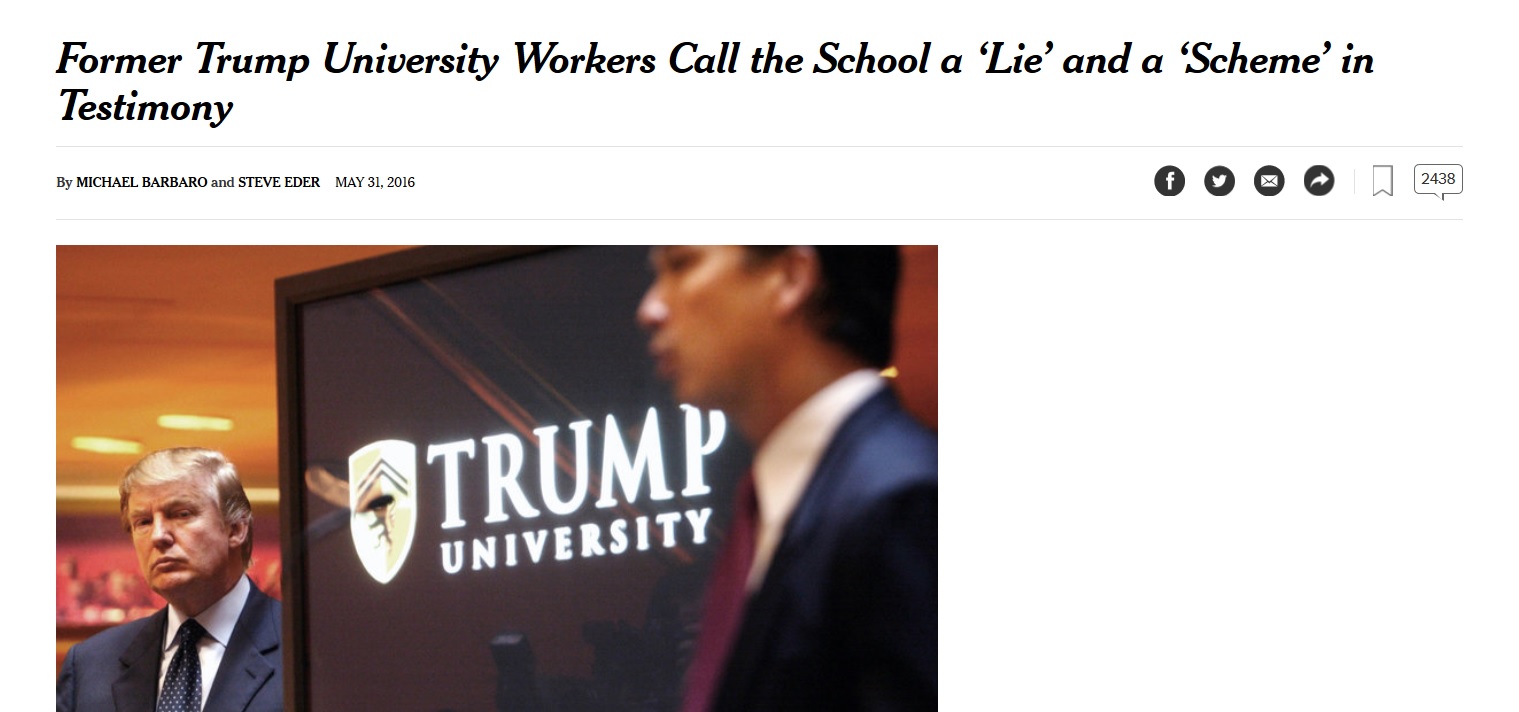 For example, court records documented that Trump's own employees at Trump University thought the program was a "lie" and a "scheme."
Other court documents, from cases in the 1980s and only dug up from microfiche copies, allege hardball tactics in dealing with unwanted tenants who stood in the way of new construction.
And numerous cases in New Jersey document how Trump stormed Atlantic City, muscling out partners to seize control of the Taj Mahal - only for the enterprise to come crashing down under the weight of too much debt.
In fact, one investigation found that Trump was involved in 3,500 lawsuits - a staggering sum that is far and beyond what previous presidential candidates have seen.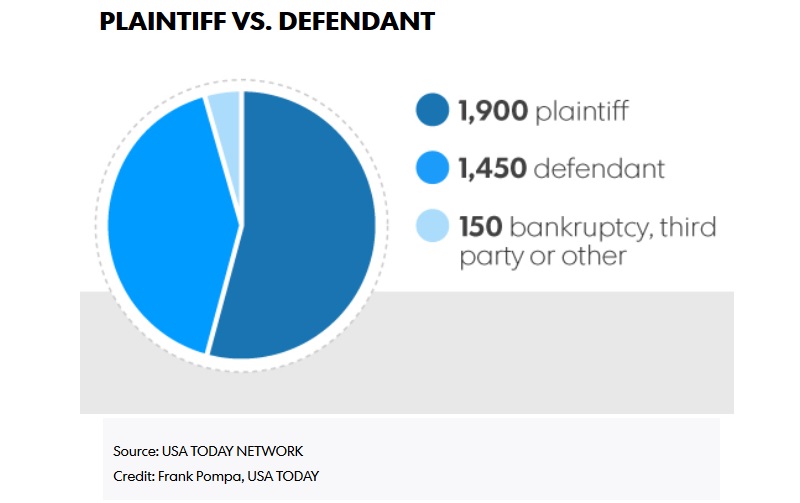 That leaves a lot of potential primary sources to dive into for those looking to better understand the Republican nominee for president.
A request from MuckRock's own J Patrick Brown asking for information regarding a University of Central Florida-hosted Trump rally turned up empty. Even though the University is public, the agency contended, the arena is managed by a private company, and so information is exempt.
But while the quest for Trump public records can be daunting, it's not impossible.
Requests to the General Services Administration, for example, have netted a number of documents, including a copy of the controversial Old Post Office lease that Trump won, which was posted on the GSA's reading room.
BuzzFeed used these documents, as well as ones released from the National Park Service, to detail how the real estate tycoon managed to win the contract through a number of promises and unusual financial agreements, a number of which he later reversed course on. According to documents BuzzFeed analyzed, it appears that he's even using federal subsidies to help pay his investment in the government-owned building.
If you pine for the happier times of the 90s when the Trump and Clinton clans were on friendlier terms, FOIA can help there, too.
J.K. Trotter filed a request to the William J. Clinton Presidential Library for previously released Trump records, and the library has since posted them to its reading room, including an invitation to an event honoring Trump for his contributions to the Atlantic City gaming industry as well as an autographed copy of Art of the Deal made out to Mark Middleton, a Clinton aide.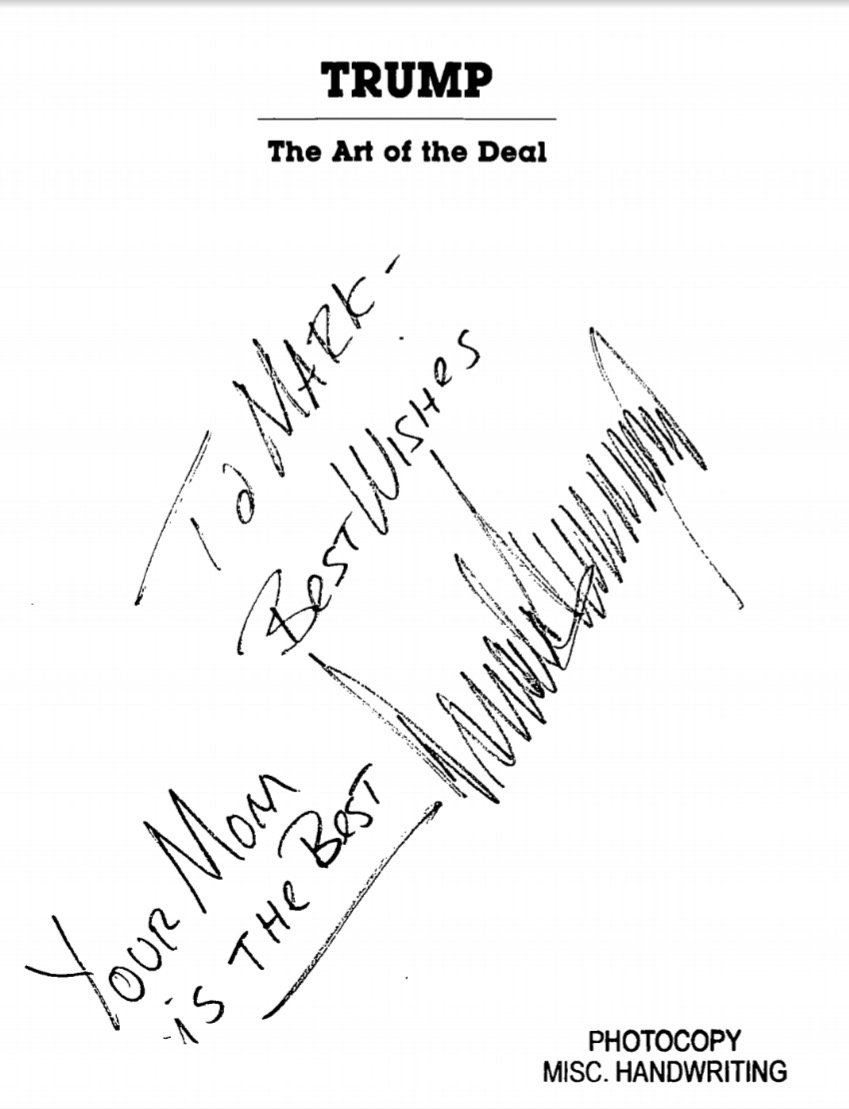 With the ramp up of the election, more opportunities for requests will open up. For example, Brendan O'Connor successfully requested Secret Service communications regarding Trump's trip to Jordan:
Sadly, success is relative. The documents don't contain much, with even the names of reporters and Trump's campaign manager redacted, although we do know that one of the reporters digging into the trip was from the Associated Press and another was from the New York Times.
And if all your requests fail/take you well past November to complete, there's always one FOIA standby that applies to Trump: Copies of FCC complaints about his show The Apprentice. While you wait for those to come in, be sure to check out FCC complaints about the primary debates, as well as Trump's campaign to get the FCC to censor Rich Lowry for a comment regarding his anatomy.
Which, bizarrely enough, is the second Trump-and-balls-related FCC incident we've come across so far.

---
Image via Flickr and is licensed under CC BY-SA 2.0