The coming of a new year is a great time to start fresh and set ambitious goals for where you want to go and who you want to be. Around here at MuckRock, we tend to get pretty single-minded about getting fresh public records, so we decided to share our 2016 FOIA resolutions, along with those of other requesters.
Have a New Year's resolution of your own? Share it with us via email, or on Twitter using #FOIAResolution.
My new year's resolution is to at least double the number of FOIA requests that I filed this year— Anton (@anton612) December 30, 2015
From Beryl Lipton, MuckRock reporter:
Be aggressive.
Our resolution for #2016 is to sue every police department, town, and city that stalls on our public records requests. #mapoli #FOIA— BINJ (@BINJreports) December 31, 2015
I resolve to refer all "the CIA is listening to my thoughts" requesters to @NatlSecCnslrs https://t.co/5J0utGYaDM— Bradley P. Moss, Esq (@BradMossEsq) January 6, 2016
@MuckRock (redacted)— Donald W. Meyers (@donaldwmeyers) January 6, 2016
Emily Hopkins, MuckRock contributor and projects coordinator for The Boston Institute for Nonprofit Journalism:
I want to make better relationships with local FOIA officers. We're teammates, not adversaries! Unless you make me sue you, then I guess we are adversaries.

I want to do more projects, i.e., I want to do more requesting around a certain thing with the goal of presenting a comprehensive scope.
From Jason Leopold, "FOIA Terrorist"-in-residence at VICE:
My resolution would be to see Congress finally reform b5 and that FBI would be held accountable for invoking b7a without first conducting a search for records to determine if it would interfere with ongoing investigations
(Check out our interview with Jason about his FOIA techniques)
@MuckRock Have the Town of Northfield actually respond to my FOIA request for budget stuff— jim (@dinosponges) January 3, 2016
JPat Brown, MuckRock's Editor:
My FOIA resolution is to write one personalized thank you to one FOIA officer who's gone above and beyond.
From Kel McLanahan of National Security Counselors, who is representing us in our lawsuit with the CIA:
I think it would be really great to crowdsource a FOIA effort through which we could get the FOIA training and reference materials used by every FOIA office. Maybe post them in a central location so people could refer to it for guidance on how to tailor their requests to specific agencies.
Matt Guariglia, MuckRock contributor and PhD student at University of Connecticut:
In 2016, I'd like to take the time to appeal more rejections and redactions. Also, to finally get a significant release of documents from the NYPD.
Resolution: make 365 #FOIA requests by December 31. https://t.co/XGwBgubCmd— Michael Best (@NatSecGeek) January 3, 2016
Rick Blum, director of the Sunshine in Government Initiative:
FOIA reform signed by the President
Patrice McDermott, executive director of Open the Government concurs with an addendum:
Meaningful FOIA reform signed by the President
Win my #FOIA lawsuit. https://t.co/h4Gb1JI20I— Philip Eil (@phileil) January 3, 2016
Shawn Musgrave, former MuckRock Projects Editor and reporter with the New England Center for Investigative Reporting:
@MuckRock To not give up shine a bright light under the rock of "we've always done it this way".— Steven Megannety (@Megannety) January 3, 2016
No matter what your FOIA resolution is, may 2016 bring you full releases and speedy responses. Cheers!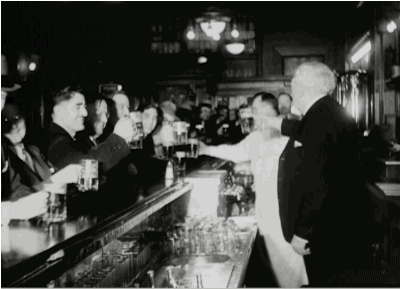 ---
Header image via New York Public Library.