After reading several articles referring to the Department of Defense creating an inventory/impact assessment in the wake of the Snowden reveal, Michael Morisy filed a FOIA to the Defense Intelligence Agency for a copy.
Almost exactly a year later, they delivered … one document out 112 …

and that one document with some notable excisions …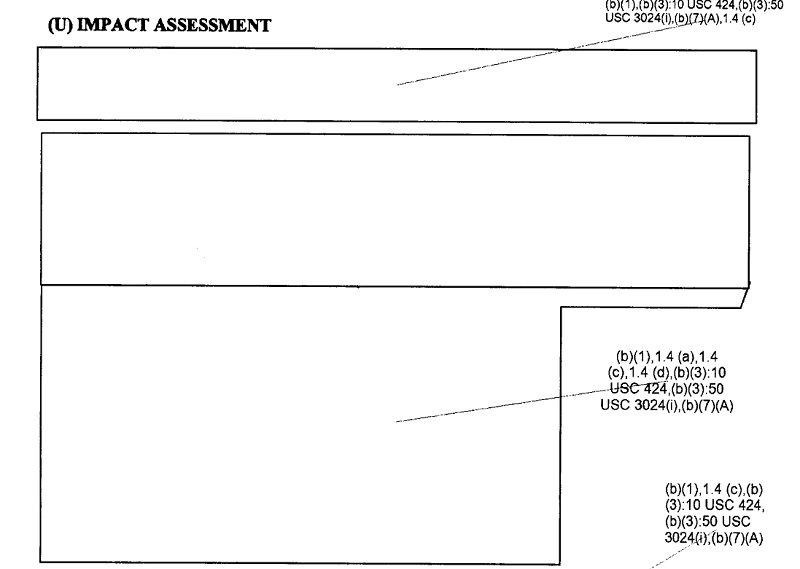 As in pretty much everything. Not only were the damage reports redacted, the reference sheet explaining what are the types of damage that can be reported was redacted.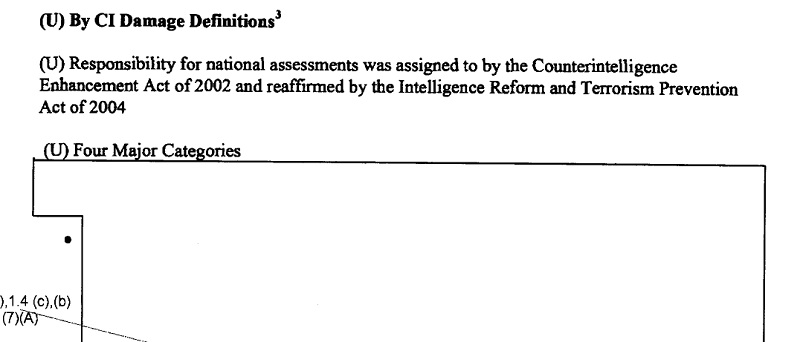 What little that is left is a solid contender to the NSA's infamous "These are sobering findings" release in the Comically Ominous category.

One major omission you might notice is one Edward Snowden, referred to only as a "Former NSA contractor."

At first read-through, we assumed this was just a cheeky use of the privacy exemption, but a closer reading showed not a b(6) in sight. If this was intended as some sort of intentional snub on the DIA's part, then, well … it loses some of its sting when it's released under the title "Inventory of Snowden Documents."

Read the full report embedded below, or on the request page.
---
Image via Wikimedia Commons and is licensed under CC BY 2.0