Last June, MuckRock user Conor Skelding requested all complaints Amtrak received regarding its lounge cars over the past two years. Last week, after nine months of processing, the responsive docs finally came in, and boy, those must have been a busy nine months.
As we saw earlier with DOT's aviation consumer complaints, the complaints themselves are a mixed bag, with some you'd charitably call "personal problems"

Some that are legitimately the stuff of nightmares

And others that are just plain bizarre.

But the real star here is the amazing redactions - who'd a thunk it, but Amtrak's has black highlighter game that'd make the CIA jealous.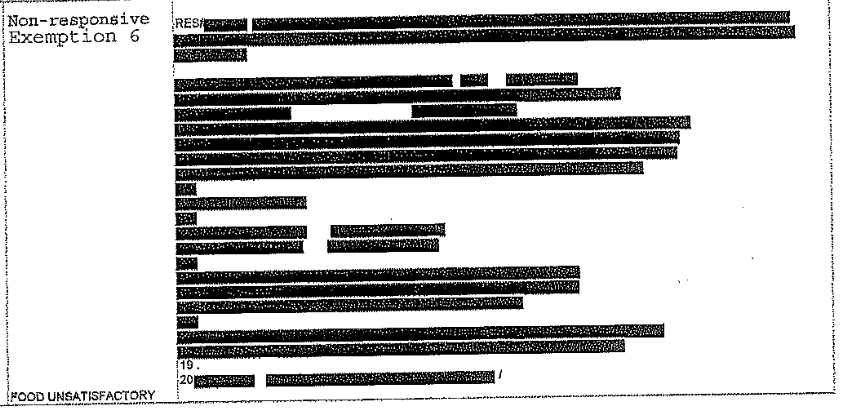 Rather than include portions of the complaints that didn't concern crap coffee or stale hamburger buns, Amtrak just redacted everything that didn't fit within a narrow, and at times rather arbitrary, interpretation of the request - leading to cliffhangers like this: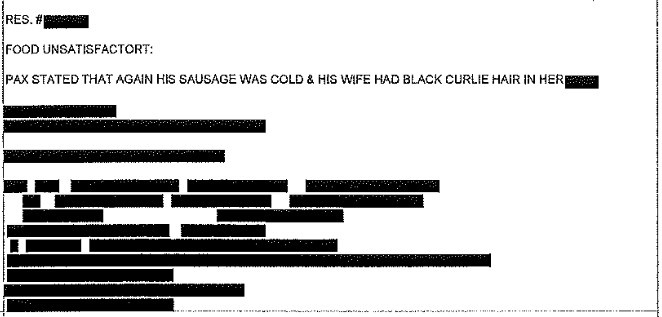 On one hand, Amtrak could have just done their due diligence on B6 exemptions and saved everybody a whole lot of time … but on the other, then we would have this gem uncovered by Andre Francisco, a strong contender for greatest redaction of all time: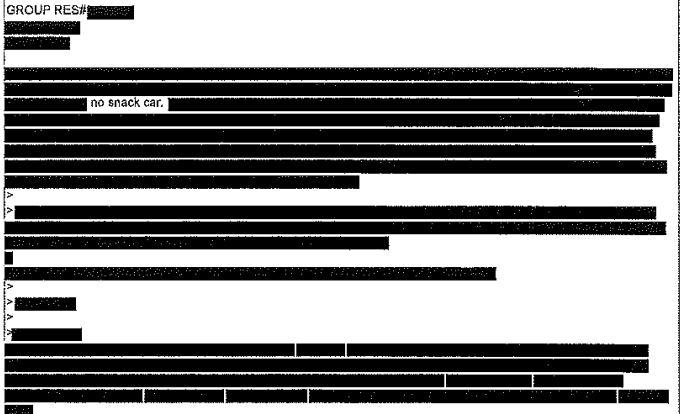 The first of three response documents is embedded below, and you can find the full thing on the request page.
---
Thanks to MuckRock's Nicole Bousquet for helping compile this list.
Image by Ben Schumin via Wikimedia Commons and is licensed under CC BY-SA 3.0