Working off of similar requests by JK Trotter, MuckRock requested former Navy Seal Chris Kyle's military record. Only a few days after the request was made, the Navy sent over the complete file.
The records mostly consist of glowing evaluations and recommendations for promotion, including one which reads "His contributions to success over the insurgency in Iraq cannot be overstated!"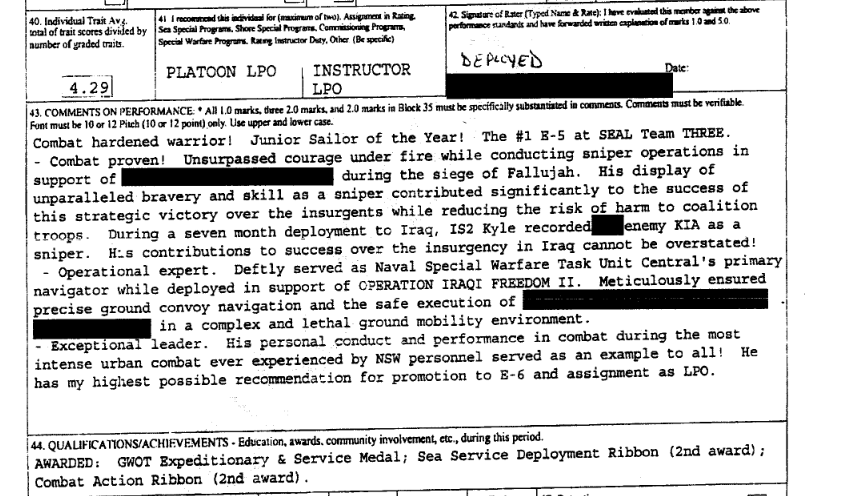 The document can be read below or downloaded from the request page here.
Image via Wikimedia Commons