Cops and citizens have been pointing fingers and cameras at one another with increasing force over the last year. Freedom of information laws make access to the former's footage a matter of public record. Take a look at Boston's protests, as seen through cop camcorders, and then ask for some of your own.
A year ago, Boston Common became a cacophonous Christmas spectacle. Packed behind families of tree oglers and carolers were hundreds more Bostonians, chanting in sync with thousands more voices across the country, calling out: Black Lives Matter. Individuals across races and ages put their bodies where their beliefs are and exercised their First Amendment right to peacefully protest.
The event was caught on camera, of course. Phones and news crews turned their tapes on and off, but amongst the crowd were also cops, the general target, and they too had their camcorders rolling. One such video recorder was photographed - MuckRock used that photo to submit a request for all footage shot by the police at the protests across the city that night. When the Boston Police Department required a hundred dollar fee, a handful of donors stepped forward to fund it, and now we're able to release that footage for everyone's use.
What's captured by the lens is not the conventional idea of police footage. A BPD officer described the 6 DVDs of content by saying "nothing happens." And, to a certain extent, that's true. The bloodiest the footage gets is as officers assist a man who is already injured, the interaction clearly captured from the police officer's vantage above in a building across the street. The officers handle antagonism from passers by with seemingly steady indifference, occasionally acknowledging misspelled signs or broad-sweeping accusations with chuckles. But to say "nothing happens" is clearly an understatement.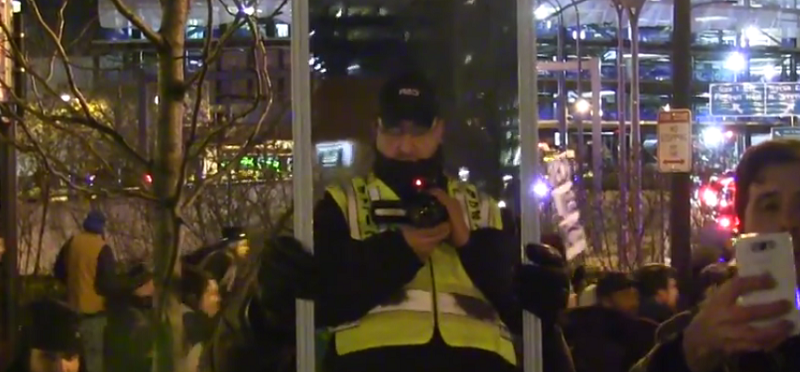 The footage - of varying file types, from different cameras, shot by three separate officers–is a clear piece of the documentary record. It helps capture the disparity of experience between the policed and the policers that is at the heart of a movement, of which this video captures but a moment. And it's just some of the material like it that is likely being kept by law enforcement nationwide.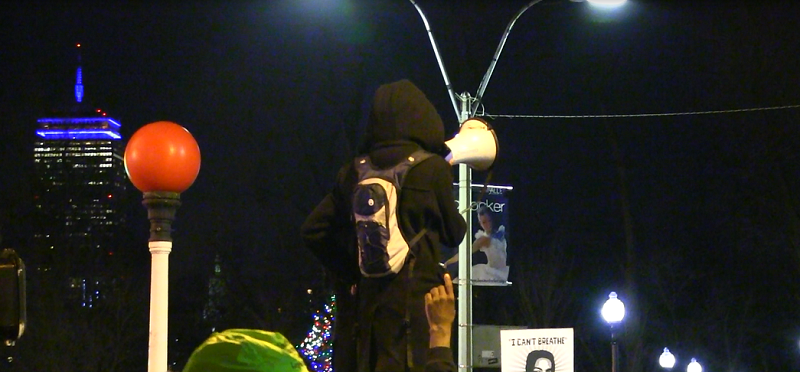 Take a look at some of the clips we captured. Consider incorporating the footage into your own work. Then, shoot us an email at info@muckrock.com letting us know that you're interested in getting footage from your area, and we'll help you file for it.