Narconon is a Scientology-affiliated drug rehab program with multiple US and international locations, known for using unorthodox, non-medicinal detox methods, mainly consisting of vitamin supplementation, exercise, and sauna time. While the program insists that its treatment methods are sound and that it does not preach Scientology, law enforcement records concerning a facility in Oklahoma - which include reports of three deaths - speak to their opponent's concerns.
MuckRock user R. M. Seibert made several Narconon-related requests, and these Narconon Arrowhead Center incident reports were the first responsive materials to come in.
Many of the incident reports are for minor infractions; these include multiple instances of vandalism and theft, an assault, and many cases of patients - referred to as "students" by the program - smuggling drugs into the facility. In one such incident, a patient's girlfriend mailed drugs to him inside of a tube of deodorant.


Amidst these relatively minor events, three patient deaths are outlined in the documents. In 2012, a female patient who had tested positive for Oxycontin upon returning from leave died during her first night back at Narconon.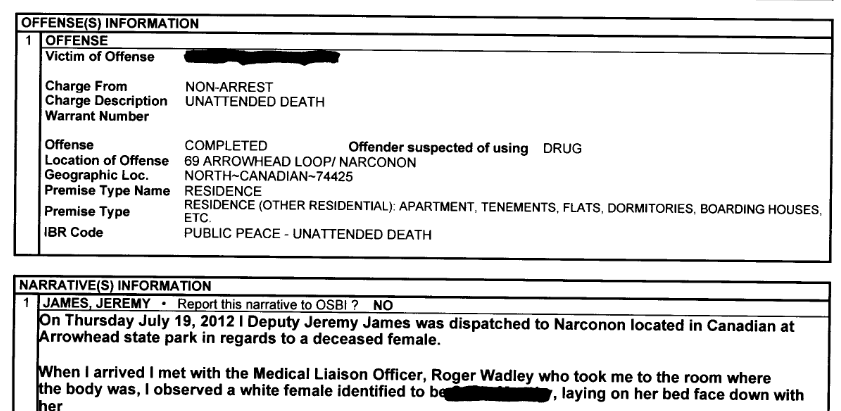 After this death, police conducted interviews with randomly chosen patients. One student stated that Narconon staff had a practice of taking prescription medication from patients upon their arrival.

The same source who provided this information also described the practices of the staff after a patient's death:

During the same interview an attorney stated "he believed that … death could have been prevented if the staff would have placed her into medical detox."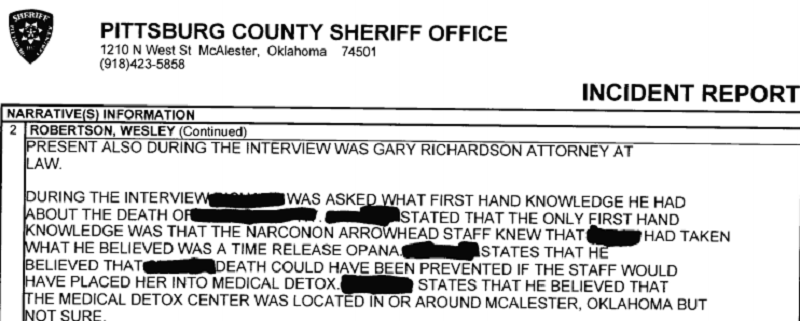 Read through the reports below, or on the request page.
Narconon has a huge number of treatment centers across the country, and all locations are listed on their website. If you want to find out about what is happening at a Narconon - or any another drug treatment center - near you, try cloning this MuckRock request.
---
Image by Colin Henderson via Wikimedia Commons and is licensed under CC BY-SA 3.0