As the FBI and Federal Aviation Administration (FAA) search for a drone that flew close to John F. Kennedy International Airport without authorization on March 4, the New York State Division of Homeland Security and Emergency Services (DHSES) has launched inquiries into acquiring an unmanned vehicle of its own to deploy across the state.
Emails reveal that the state's Office of Counter Terrorism has reached out to at least one UAV (unmanned aerial vehicle) manufacturer for technical specifications and assistance obtaining a drone waiver from the FAA. DHSES has also begun dialogue with the FAA for approval to operate a small unmanned vehicle throughout the state, the documents show.
An agent from DHSES first contacted Canadian drone developer Aeryon Labs, Inc. last May, the emails show. DHSES representatives had attended a demonstration of Aeryon's Scout UAV the week before, which was hosted by the New York National Guard.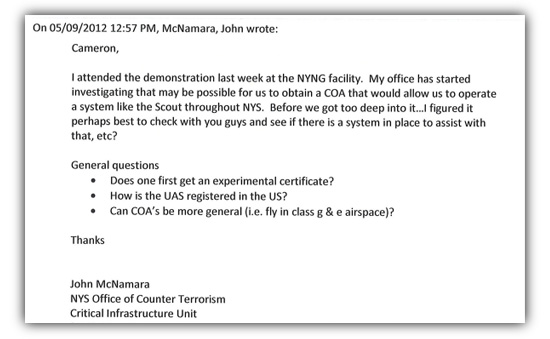 Communications between DHSES and an Aeryon sales manager shed light on the agency's aspirations for using UAVs. The agent expressed an interest in deploying "a system like Scout" throughout the state, and posed questions about the unit's infrared imaging and Wi-Fi video streaming capabilities. The sales manager offered advice on navigating the federal approval process, which included name-dropping Aeryon given its history with the FAA.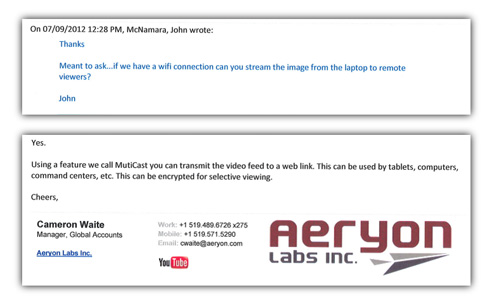 DHSES began initial dialogue with FAA officials last September. The agency seeks to use a small rotorcraft UAV such as Aeryon's Scout "to capture aerial imagery of Critical Infrastructure to better assess vulnerabilities," one DHSES program analyst wrote to the FAA.

The Critical Infrastructure Protection unit of DHSES develops protection strategies for the state's infrastructure, which can range from bridges and power plants to hospitals, government facilities, financial institutions and even virtual infrastructure, according to the unit's website.
An FAA law enforcement liason advised DHSES against applying for a statewide waiver, suggesting instead that the agency put in for a training and evaluation certificate for a limited number of bases.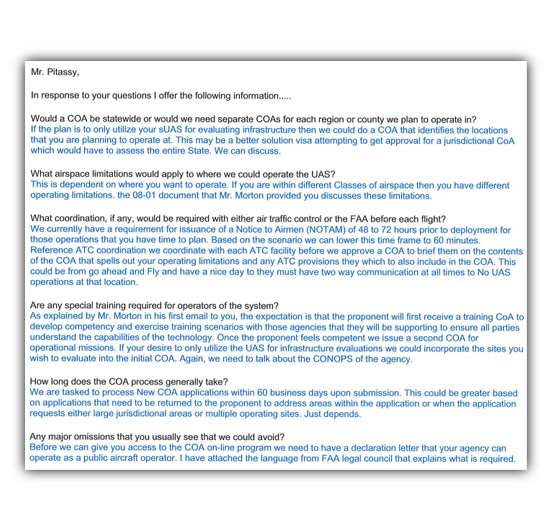 Read the released documents embedded below, or on the request page.
---
Image via Wikimedia Commons and is licensed under CC BY-SA 3.0