MuckRock received documents outlining Department of Defense protocols for deploying U.S. military personnel within domestic jurisdictions to assist state and local governments overwhelmed by emergencies or high-profile events.
The "United States Northern Command Concept Plan 3501-08, Defense Support of Civil Authorities"," was authorized in August 2008. MuckRock received CONPLAN 3501-08 without any redactions, eight months after Smathers requested it. The cover letter that accompanied the document, which is unclassified but labeled "For Official Use Only" (FOUO), indicated that the plan is "fully releasable."

A few pages appear to be missing from the plans, specifically from the sections related to hurricanes and National Special Security Events (NSSEs), which include major-party political conventions.

The CONPLAN emphasizes three core goals for the employment of federal forces post-disaster: save lives, prevent human suffering, and mitigate property damage. For hurricanes in particular, a fourth objective is included: "maintain the public confidence in the US Government and the DoD."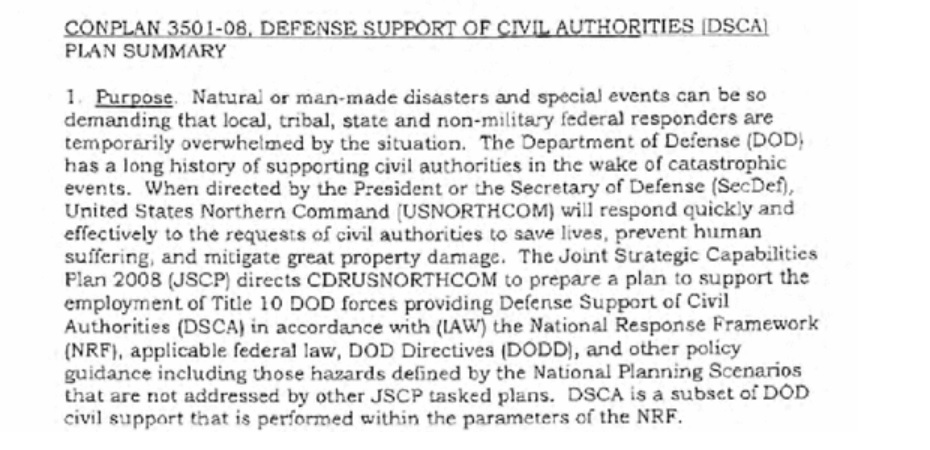 The section dedicated to National Special Security Events (NSSEs) such as the RNC outlines the hierarchy of events that merit federal assistance.
It includes a list of all events from 1999 to 2009 which received this highest classification - annual events such as the State of the Union address and the major-party political conventions made the short list, as did Pope John Paul II's visit to St. Louis in 1999, Super Bowl XXXVI in 2002, the 2004 G8 Economic Summit in Georgia and a handful of others each year.
As outlined in the plan, U.S. armed forces may provide support for detection and disposal of explosives, communications and surveillance, security and transportation.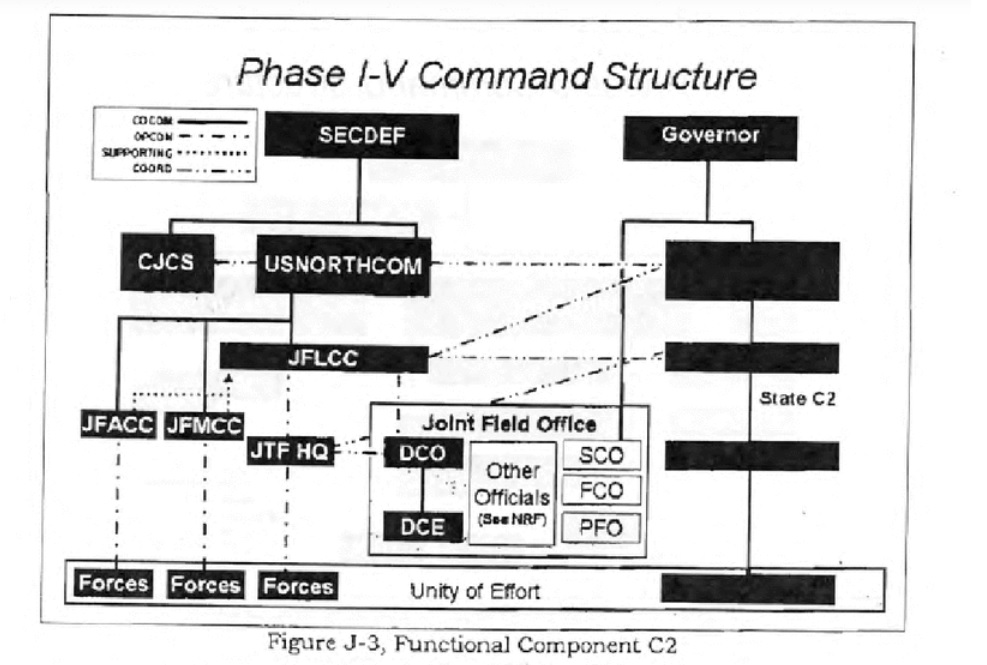 The CONPLAN also reviews key legal limitations on the deployment of federal troops within domestic jurisdictions. Although Defense Department troops are employed to assist local or state civilian authorities, federal forces cannot be placed under non-federal, non-military command.
In light of the 1878 Posse Comitatus Act, which bars military personnel from enforcing civil law except by explicit statute, the CONPLAN emphasizes that post-disaster deployment does not itself authorize federal troops to conduct direct law enforcement functions such as searches, interrogations or arrests. Military personnel and the Department of Defense may, however, provide civilian law enforcement entities with equipment and training.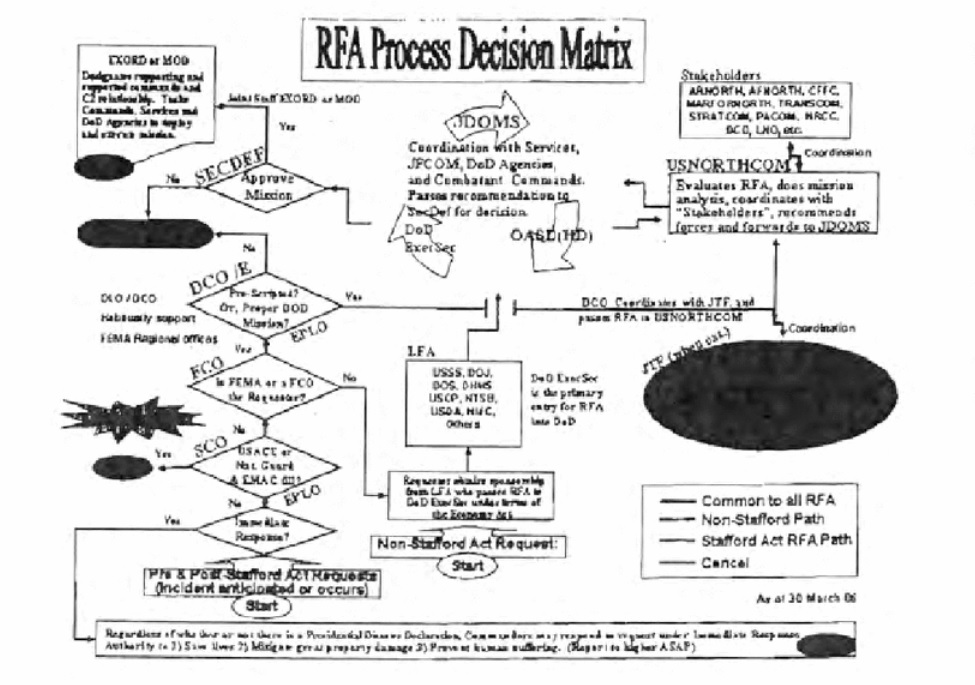 Read the full release embedded below, or on the request page.
---
Image by Senior Master Sgt. Mike Arellano via Wright-Patterson Air Force Base