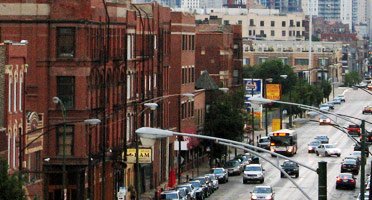 Chicago Transit Authority
Address

567 West Lake Street, Chicago, IL 60661

Email
Website

None

Phone

(312) 681-2809

Fax

None
Average

97 days
They typically respond 59% slower than other agencies in their jurisdiction
By Law

5 days
On average, they take longer to respond than allowed by law.
Success Rate

33.33%
They fulfill 18% fewer requests than other agencies in their jurisdiction.
Requests
| | |
| --- | --- |
| Filed | 18 |
| Completed | 6 |
| Rejected | 5 |
| No Responsive Documents | 3 |
| Awaiting Acknowledgement | 1 |
| Awaiting Response | 1 |
| Overdue | 2 |
| | |
| --- | --- |
| Appeal awaiting response | 1 |
Recent Requests See All
| Title | Status | Agency | Jurisdiction |
| --- | --- | --- | --- |
| FOIA - Email Aliases (Chicago Transit Authority) | Rejected | Chicago Transit Authority | Chicago, IL |
| FOIA - Shared Mailboxes (email) (Chicago Transit Authority) | Rejected | Chicago Transit Authority | Chicago, IL |
| Protest Policy (Chicago Transit Authority) | Completed | Chicago Transit Authority | Chicago, IL |
| Surveillance Of Illinois Citizens Using Private Corporation Social Media Algorithm (Chicago Transit Authority) | Awaiting Appeal | Chicago Transit Authority | Chicago, IL |
| 18th Street Emails | Rejected | Chicago Transit Authority | Chicago, IL |
| Racist knocked out CTA | Rejected | Chicago Transit Authority | Chicago, IL |
| Manspreading Emails (CTA) | Completed | Chicago Transit Authority | Chicago, IL |
| Documentation of organizational structure | Completed | Chicago Transit Authority | Chicago, IL |
| Chicago Trump (Chicago Transit Authority) | Withdrawn | Chicago Transit Authority | Chicago, IL |
| Origin Destination Matrix | No Responsive Documents | Chicago Transit Authority | Chicago, IL |
Files
06/19/2017

MuckRock.FOIA2017-0604.ResponsiveDocs
Showing 25 of 61 See all files
FOIA Logs
Showing 25 of 552 Browse all agency FOIA logs →
From Jeannette D. Scalise

A copy of contract C12RI101279903.

Any and all statements, and memos, written material and video recordsings of the attached CTA crash. Illinois Traffic Crash report HW-346916 regarding a date of crash 7/3/2013 between a CTA bus and Brenda Allen.

McClendon Request IX: Price proposal pages and terms and escalation for the following contracts: C11FR101151607 C11FR101150720 B11OP01158 B11OP00231 C10RT101040882 B11OP03436 B11OP80144 B11OP00349 B11OP00299 B11OP01836

From John J. O'Leary/Jeanette Scalise

Copy of Payment Bond issued by Kiewit Infrastructure Co. and for the Dan Ryan Track Renewal Project. Contract No. C12RI101279903. Award Amount 215616000.00 Date 10/18/2012

RE: Thomas Ativie v. CTA; D/A 11/1/13; 2:10 p.m.; Bus #4184; Driver: Elliot Johnson, 4599 N. Lake Shore Drive - Please be advised that I represent Thomas Ativie for injuries he sustained as a passenger on the above bus at the aforementioned date and time.

Request #7: The following individual's original employment start date needs to be confirmed. My records show that his original employment start date in 3/30/1998. A. Palumbo, Badge No. 34919.

Follow-up to an earlier FOIA request. Please provide to me any contract and similar documentation regarding the use of herbicides along Skokie Yellow Line Tracks during 2013. Also please provide information about what herbicides were used, concentration

Re: 95th Street Terminal Improvements Project, Requisition No. C13RI101426481, we wish to request the following information related to their RFP submission, (1) Please provide a copy of the Financial Proposal "Attachment G" indicating their fixed fee and

I am requesting the following records regarding a new Advertising Agreement (for rail/bus and for digital) with Tital Outdoor LLC ( B09OP01781): 1. Any and all information as mentioned in "Article IX. Compensation 9.2 Compensation Due Date Itemized monthl

The contract between Chicago Urban League and CTA for the (RSR Project) the Red Line South Reconstruction Project, 2012-2013.

A copy of the winning bid/s for CTA's Paper Document opying Services from last year, or the last three (3) years, if possible.

Video surveillance taken at the Lunt Street entrance of Morse Station on the Red line from December 19, 2012. There are at least 3 separate camera views at this location capturing an assault that occurred in my employer's construction site at or about 5:3

Im trying to find out the awarded bidder and the bid amount or a bid tabulation for C13FT101450861 Chicago Harrison Station Bid Date 10/17/2013.

I am doing research on Rail/Bus scheduling job descriptions. Can you please provide the following job descriptions and salary ranges for each position: 1.) Analyst, Bus Scheduling, 2.) Analyst, Rail Scheduling, 3.) Coordinator, Rail Scheduling Design & D

McClendon VIII: Please supply us Price proposal pages and terms & escalation of the ff contracts: B10OP03282 B10OP00344 B11OP04050 B09OP03360 B11OP00059 B11OP01569 C07FR100512740 B11OP00290 B11OP03358 B11OP03998

I am requesting Rec. Amount for the winning contract that just exp for B13OP03734RI CTA #8240-13

Request information regarding construction that occurred at the CTA Morris Red Line stop on or before August 2012. Specifically, I would like to know which company was responsible for installing the orange flexible fencing used on the contruction site at

Modified Request: I am requesting the following documents and information kept by the Chicago Transit Authority (CTA): 1. The overall number of CTA buses which needed emergency repair while on a scheduled route thus far for the calendar year 2013; 2.

Any and all police reports, investigative reports, driver statements, passenger statements, passenger information cards, witness statements, written correspondence, photographs and/or video recordings relating to a collision which occurred on 10/23/13, wh

We would like to request a copy of the HVAC maintenance contract for the bus depot centers in Chicago.

Green Line LILO agreement (Lease In, Lease Out).

I would like to get copies of CBA's(Collective Bargaining Agreements)/Contracts between the CTA and its Unions.

(1) A summary and breakdown by category of uncollected CTA fares from attempted taps using Ventra cards and other contactless credit or debit cards for the period Sept. 9, 2013 through Dec. 9, 2013 and recorded in the contractually mandated Ventra Data Wa

Re: Jayla and Kayla Clemons (minors), Date of Occurrence: 9/30/2013, CTA File No. 100-13-054/055/056. Seeking video, pictures and incident reports.

I am writing a book about the problem of graffiti on the CTA during the 1980s. I was wondering if you could tell me where I could find a copy of the CTA anti-grafitti posters from 1985 and 1986, and the CTA newsletter from 1985 about grafitti.